A mysterious and unidentified Shiba Inu whale moved a staggering 4 trillion SHIB tokens on Tuesday. The whale transferred 4,000,000,000,000 SHIB worth nearly $37 million from the centralized crypto exchange Binance to the decentralized platform ShibaSwap.
The Binance whale wallet named 'Binance 8' executed the 4 trillion tokens transfer in one single transaction to ShibaSwap. Data from Etherscan.io shows that the whale has not dumped SHIB but transferred the 4 trillion tokens for 'staking'.
Also Read: Shiba Inu: AI Predicts SHIB Price For January 31, 2023

The whale 'staking' the 4 trillion Shiba Inu on ShibaSwap would generate further income while holding the tokens. The development would add more profits to the whale along with holding SHIB for the long term.
Also Read: Shiba Inu: Shibarium Codes Finally Go Public on GitHub
However, the identity of the whale remains to be unknown. It is not known if the whale is a financial institution or an individual. The 4 trillion token transfer reflected on SHIB's price as the token spiked nearly 5% on Tuesday.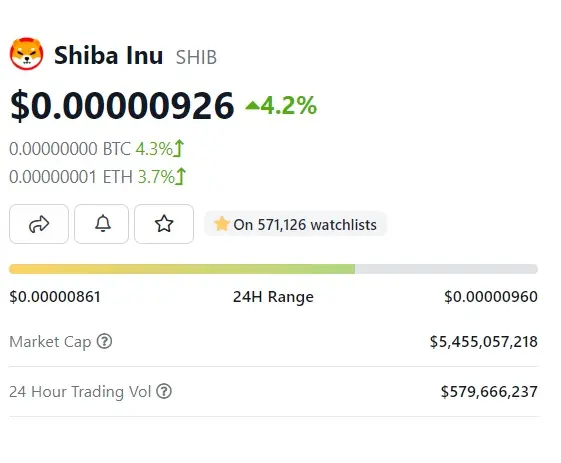 Read here to know more details about what is ShibaSwap and how it works in the SHIB ecosystem.
Also, on Monday, a mysterious whale moved 3.3 trillion SHIB worth $30 million to an unknown and private wallet address. The whale initiated the transfer in a single massive transaction by paying a gas fee of $2.46.
Whales Moving Shiba Inu Before Shibarium Launch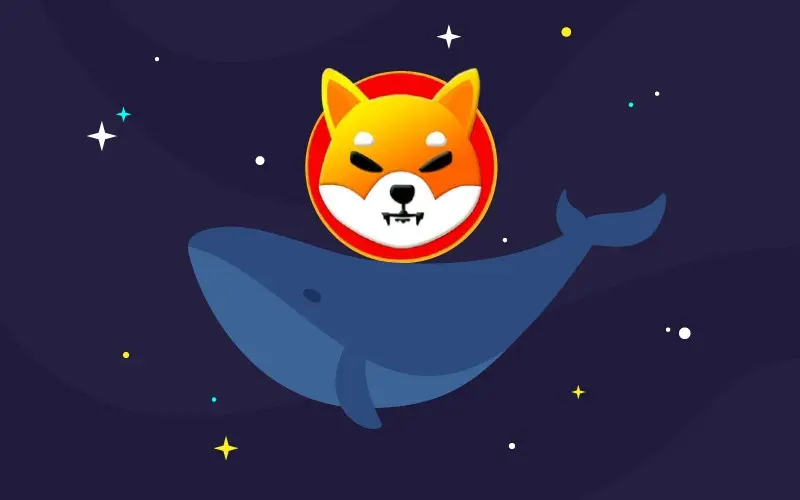 Both the whales moved SHIB just before the team plans to announce the Shibarium public beta testnet launch. The SHIB team recently confirmed that the Shibarium public testnet will be launched "soon".
In addition, they also confirmed that Shibarium will burn SHIB tokens for every transaction initiated on the layer-2 network.
The development would reduce SHIB's circulating supply and help the token sustainably scale up in the indices. Read here to know why Shibarium is the most important project in the SHIB ecosystem.
Also Read: Shiba Inu: Investment of $2,200 Turns to $23 Million in 24 Months
At press time, Shiba Inu was trading at $0.00000926 and is up 4.2% in the 24 hours day trade. SHIB is down 89.2% from its all time high of $0.00008616, which it reached in October 2021.