Once upon a time, several crypto community members were seen pouring millions of dollars into JPEG images of apes, punks, rocks, etc. However, the hype associated with NFTs fizzled out with the onset of the bear market. No significant improvement has been registered as of yet. Over the past 30 days, NFT sales on prominent blockchains like Ethereum, Polygon, Solana, Bitcoin, BNB, Cardano, etc. have dipped by 10% to 45%. A couple of chains, like Flow and Mythos Chain, were exceptions. Parallelly, the number of buyers has also been decreasing.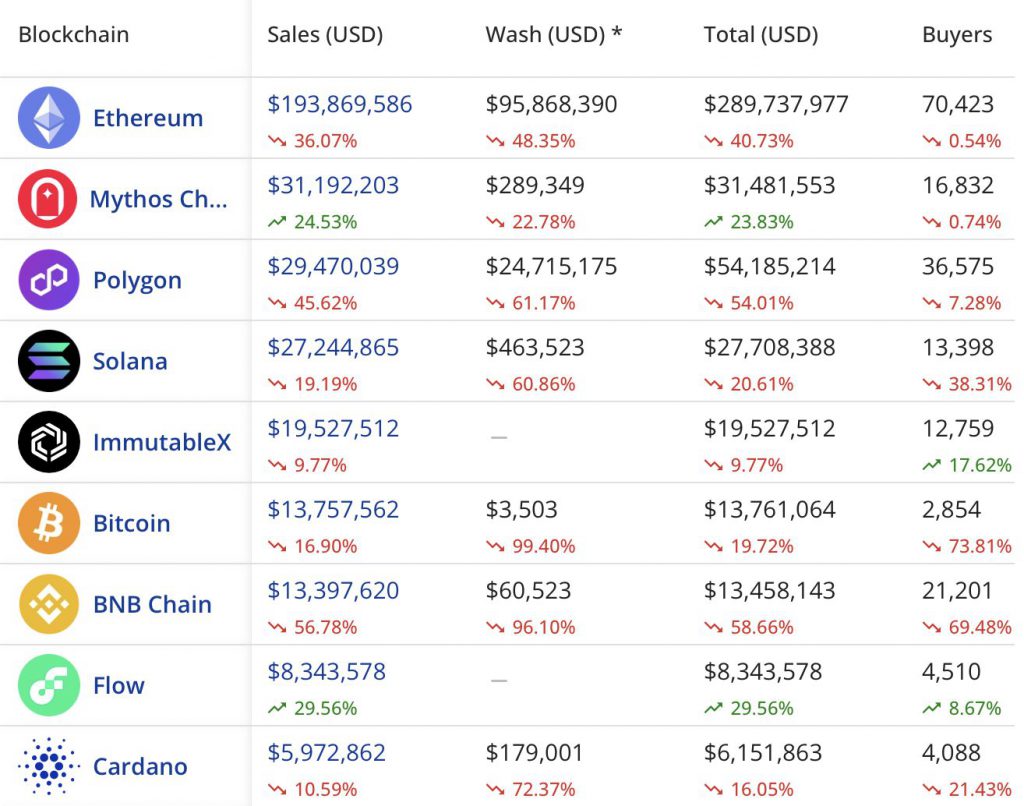 Recent research conducted by dappGambl revealed that the vast majority of NFTs are worthless. Of the 73,257 NFT collections identified, around 69,795 of them had a market cap of 0 Ether. The report pointed out,
"This statistic effectively means that 95% of people holding NFT collections are currently holding onto worthless investments. Having looked into those figures, we would estimate that 95% to include over 23 million people who's investments are now worthless."
Similar to how the S&P 500 serves as a proxy to the overall health of the U.S. stock market, analyzing the top NFT collections could provide a better understanding of the broader market's condition. According to the study, more than 1,600 of the top listed NFTs are dead, with 18% being completely worthless. The $5 to $100 bracket was the most common NFT price.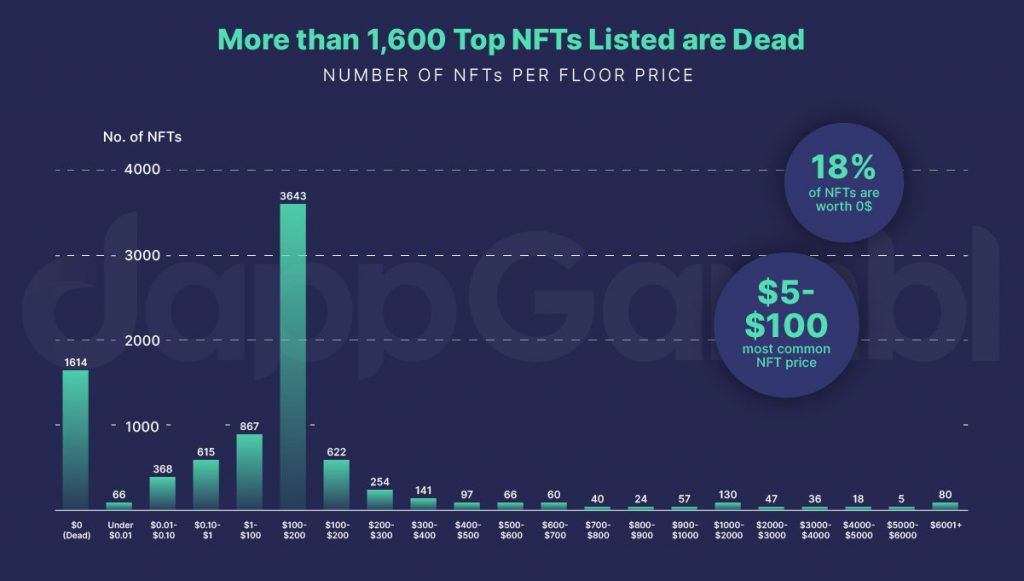 Also Read: BitBoy Raises $50000 in 5 Hours: Crypto Community 'Pissed'
Majority of NFTs Remain Unsold
The NFT market is currently in the midst of a demand-supply imbalance. According to dappGambl, the surplus of supply over demand is creating a buyer's market where potential investors are becoming more discerning, carefully evaluating the style, uniqueness, and potential value of NFTs before making a purchase. Consequentially, projects that do not have well-defined use cases, compelling narratives, or genuine artistic value are finding it increasingly difficult to attract attention and sales. According to their analysis,
"Only 21% were fully spoken-for, in terms of having 100%+ ownership. This means that 79% of all NFT collections – otherwise known as almost 4 out of every 5 – have remained unsold."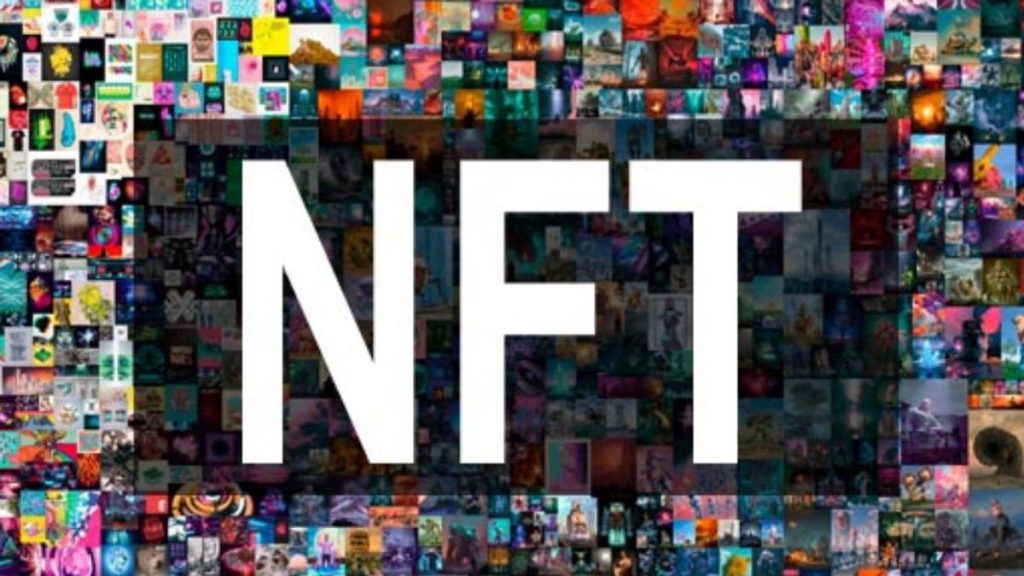 Also Read: Solana Co-founder: U.S. Govt. Should Invest in Blockchain
Given the current state of the market, several from the community have pronounced the asset class completely dead. However, dappGambl believed that the tides would eventually turn in NFTs' favor. Their report concluded by asserting,
"In our opinion, NFTs still have a place in our future. The 2021 hype was bound to fail, as all overhyped things often are. At dappGambl, we still maintain that once the dust has settled, we will start to see an evolution within NFTs."
Also Read: Binance.US Trade Volume Drops 99% From $5 Billion to $40 Million