As per the data from Glassnode, the number of addresses that hold at least 1 bitcoin hit an all-time high of 873,043.
The significant increase in the number of single bitcoin holders can be credited to the strengthened belief of the hodlers who were on a long mission to get their first bitcoin.
The investors, retail and institutional, who are in the crypto game for the long term, took advantage of the crypto winter to accumulate more bitcoin and other cryptos.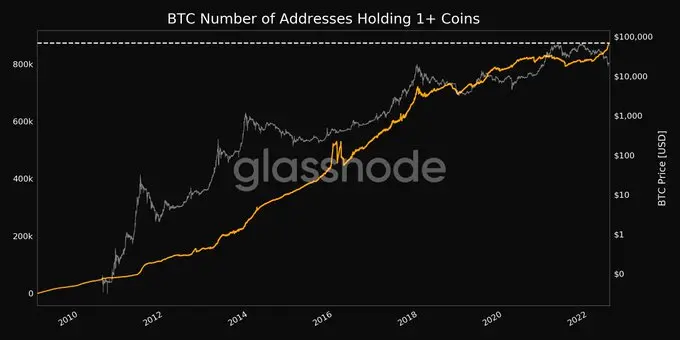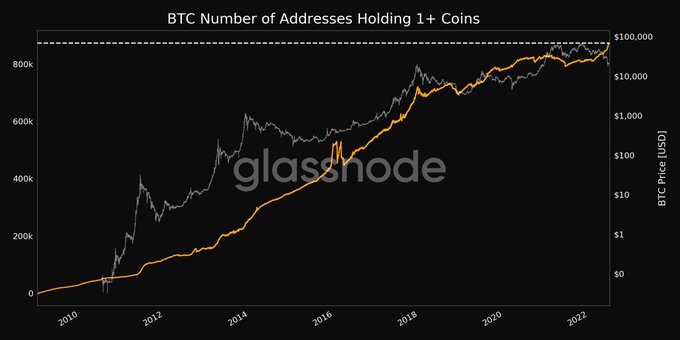 Bitcoin is holding its stance around the $20k level
The market has not been kind to the crypto investors with bitcoin fluctuating between $18,067 low and a high of $21,783. Bitcoin seems to be struggling to keep the $20k support level as it tends to go up slightly and fall back eventually. According to the data from CoinMarketCap, BTC is currently trading at $20,312.09.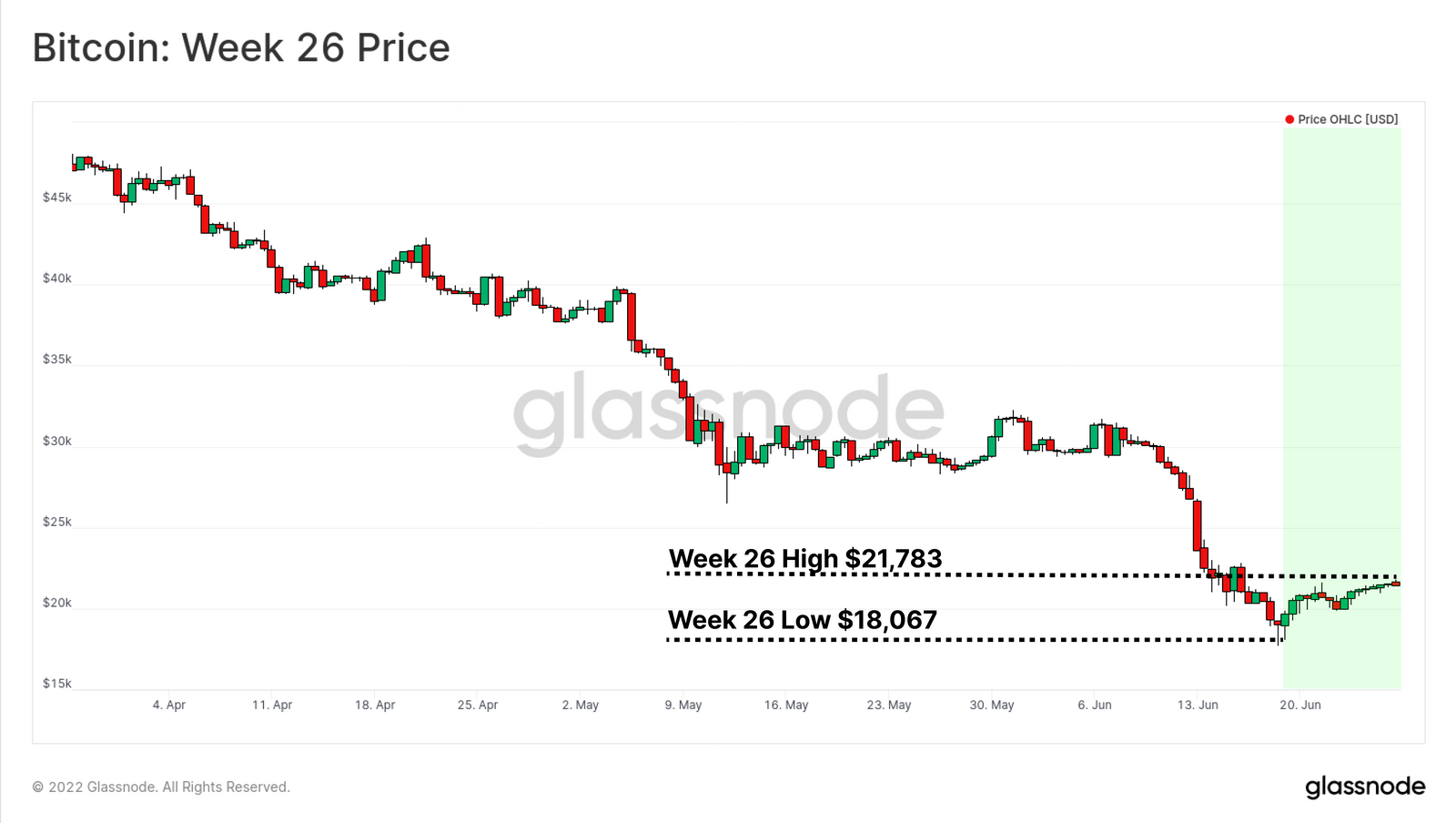 According to Glassnode, there is an excess of HODLing behavior in the market. This in turn resulted in bitcoin investors steadily holding onto their coins despite the tumbling prices in 2022. The report by Glassnode also stated that bitcoin is trading far below its fair value as compared to its liquidating value by the HODLers.
The number of active BTC addresses has been constant at around 800k per day. This also notes the theory that only HODLers remain through the tough times.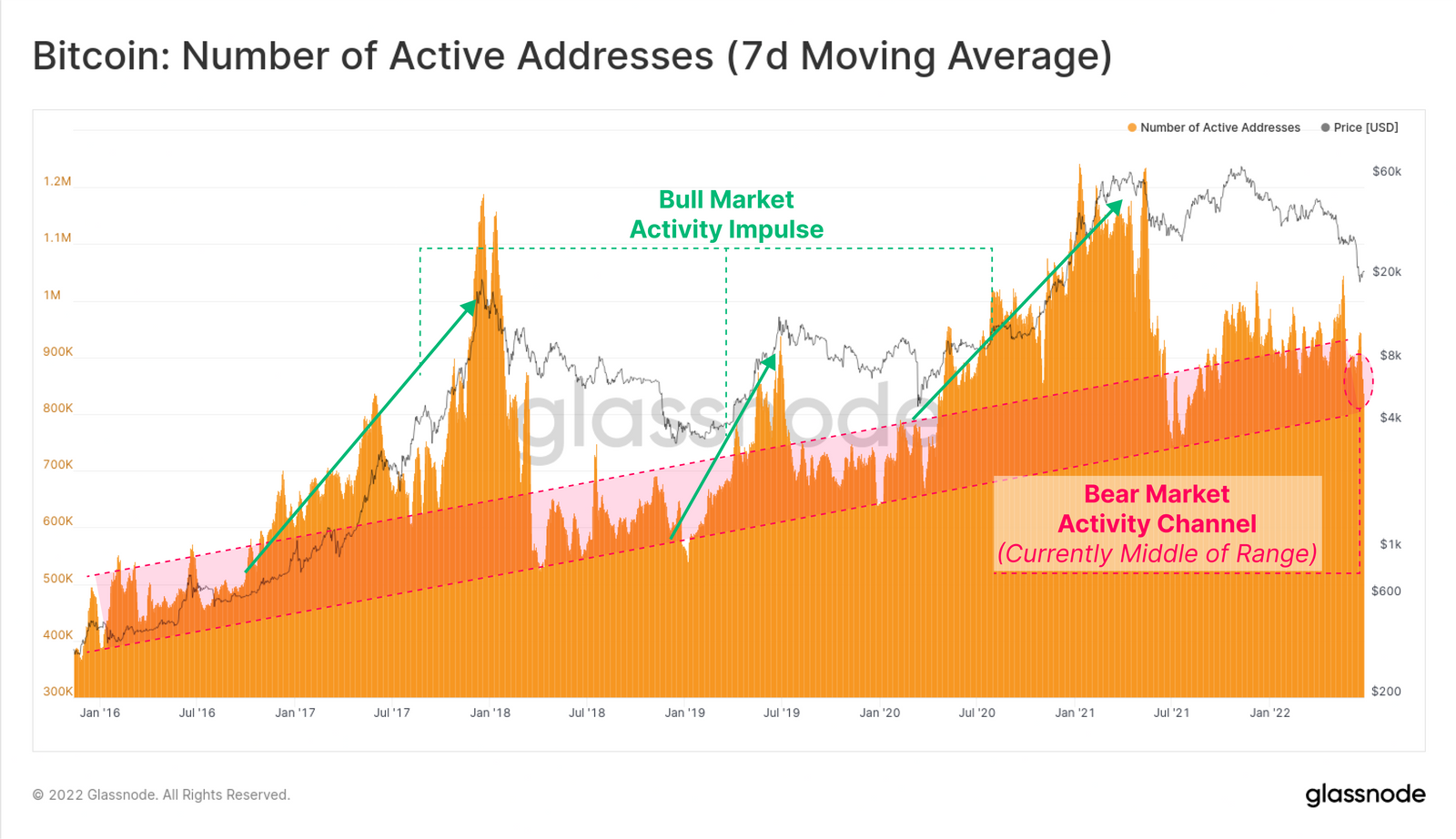 With almost $124 billion in money drained out in only six weeks, the Ethereum DeFi market is also seeing a massive deleveraging. ETH investors are also underwater on their spot positions.
BTC suffered greatly in the most recent cryptocurrency meltdown. Tightening monetary policy, diminishing speculative zeal, and collapsing digital-asset enterprises have all contributed to a broad crypto decline in 2022. The market is testing investors, and only the strongest will survive the harshest market conditions.