Friday was quite a rough day for the US stock market. Right from tech stocks to finance and retail stocks, almost all major names in the S&P 500 were bleeding.
Also Read: Pre Merge, is Ethereum in 'danger' zone?
As chalked out in a recent article, ETH's price has been following "tightly" with the S&P 500 of late. Resultantly, the equity dip managed to push ETH down on the charts during the weekend and made it one of the most affected casualties. On Friday, Ethereum was trading as high as $1706. However, after losing ground, the alt leader dropped to a low of $1424 by Sunday.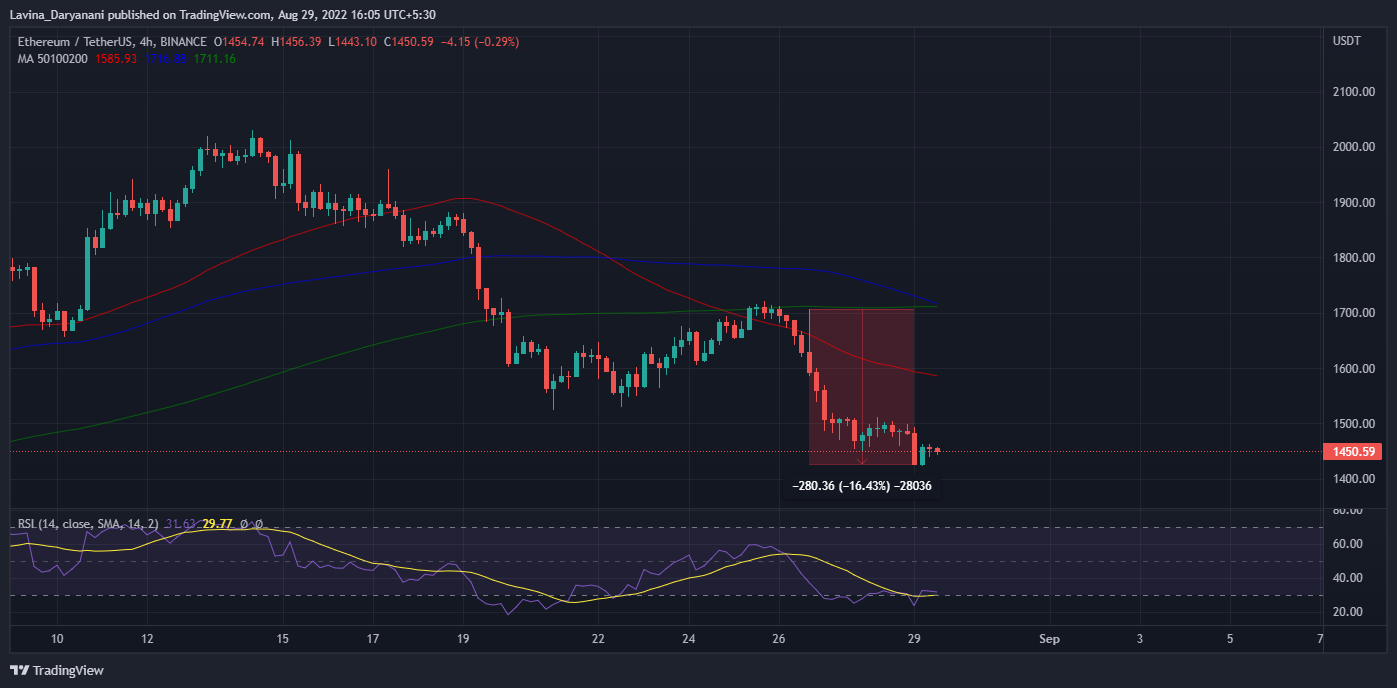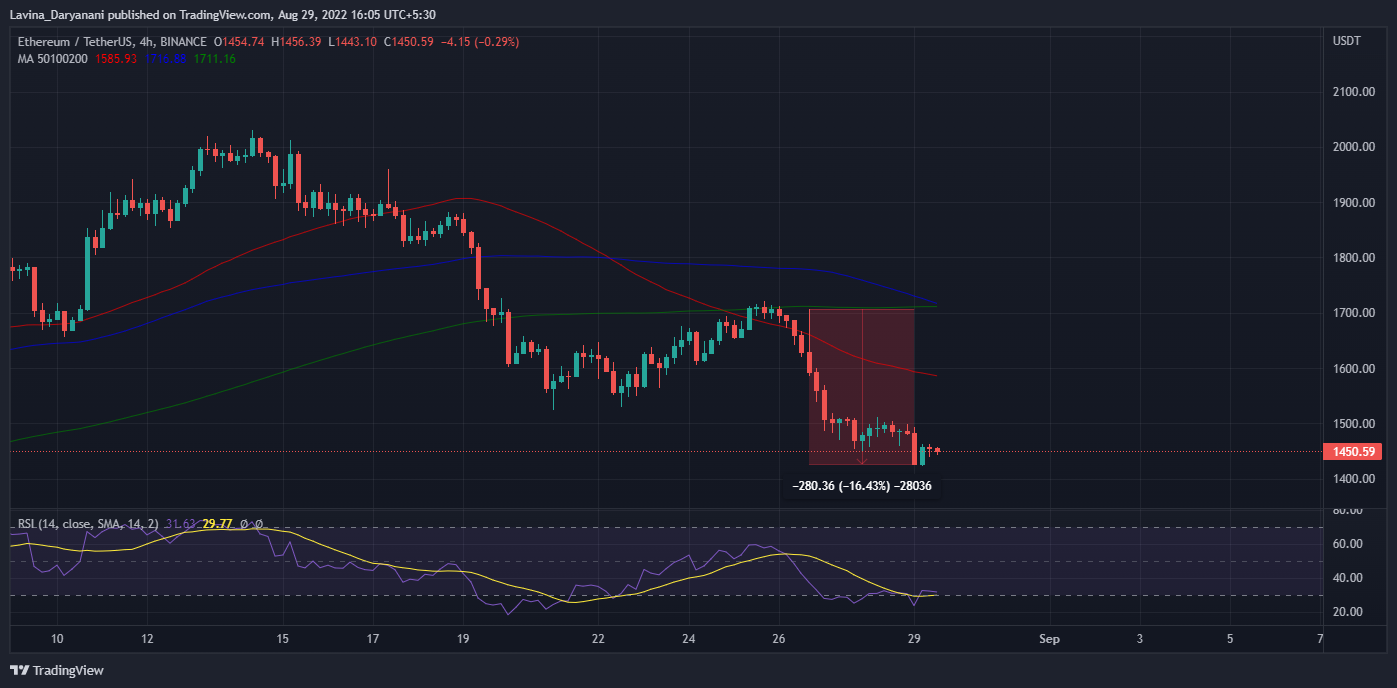 Ethereum funding rate dips: Short squeeze time?
A recent analysis by CryptoQuant brought to light that Ethereum's funding rates have been revolving around their 14-month lows. This means the sentiment is likely bearish, for short-traders are paying long-traders at the moment.
Notably, the last time funding rates were this negative was back on July 2021—just before ETH registered a huge short-squeeze. So, can something similar be expected to unfold this time as well?
Probably. Per CryptoQuant,
"One small thing to keep in mind: negative funding can be a result of traders hedging their spot exposure to be delta neutral. This makes sense because of the upcoming ETH2.0 Merge."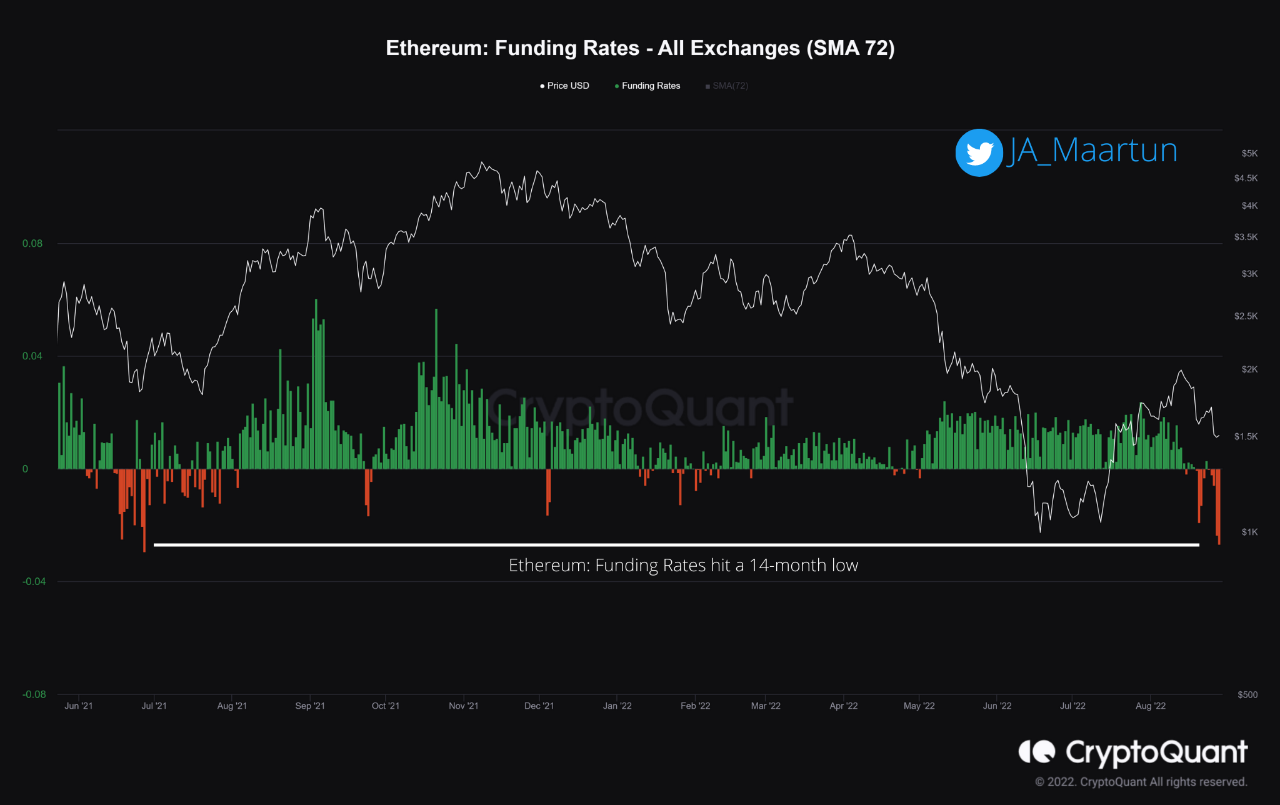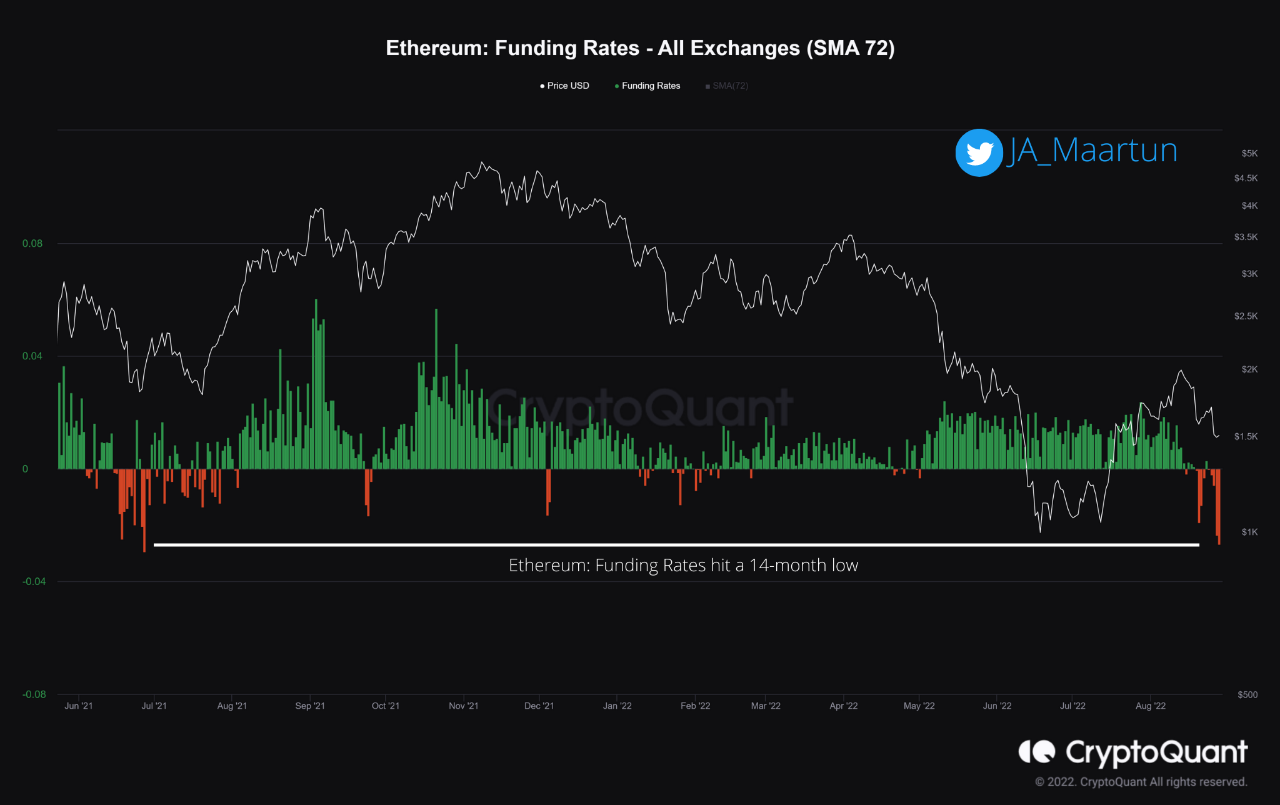 The squeeze, however, might not materialize immediately. According to Economist Alex Kruger, the Merge narrative has been "busted" because the macro markets are calling the shots for now. He further went on to highlight that during the D-day announcement time, the 'early birds' took due advantage of ETH's discounted price, but the ones who stepped in late, are likely at loss as of now.
Keeping the 14-month funding rate low and 16% dip in mind, it'd be fair to contend that traders are bearish on Ethereum for now. And going forward, a lot more fluctuations can be expected. More so, because the token's Estimated Leverage Ratio has been hovering at its ATH of 0.2404 of late. The same further points to the fact that traders collectively have high conviction on their trades placed and likely expect the downtrend to continue for some more time.
However, as highlighted above, there are decent odds of a short-squeeze happening, and tables can be expected to turn around for Ethereum going forward. Either way, ETH market participants need to brace themselves for volatile days ahead.