A widely-followed cryptocurrency analyst who goes by the pseudonymous name 'Smart Contracter' on Twitter revealed that he's bullish on Dogecoin. The analyst told his 206,285+ followers that Doge might have bottomed out and could pull back surging in price after the recent correction.
His prediction turned out to be accurate as Dogecoin spiked close to +6% today and is on an upwards trajectory. "Longed some Dogecoin on this pullback today after yesterday's strong breakout on volume. Been a while since I have owned a meme coin but I'm here for it," he tweeted highlighting Doge's chart.
Read More: Dogecoin is in the sky, quite literally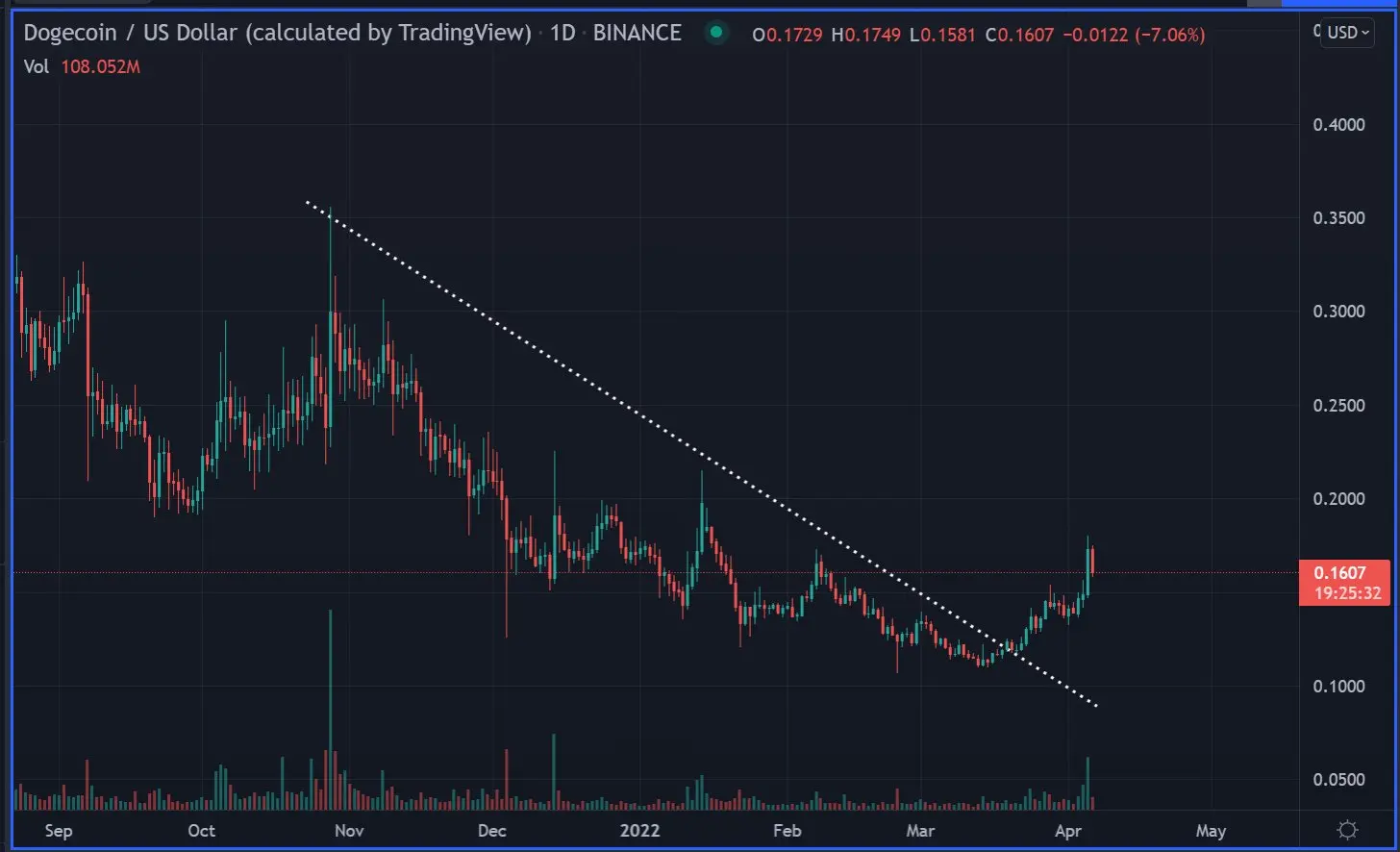 In June 2018 when Bitcoin was trading at over $5,700, Smart Contractor accurately predicted that the flagship cryptocurrency would bottom out at around $3,200, give or take $200.
In June 2018, Smart Contractor had rightly predicted that Bitcoin would bottom out at around $3,200, give or take $200. Later, BTC hit a low of $3,156 falling straight from $5,700 in the indices.
However, it is yet to see if Dogecoin can shoot up further from here as per his prediction. Moreover, the spike comes after Elon Musk featured a set of drones of Dogecoin at Tesla's Giga Texas Event. After the hype dies down, the real test for Doge to maintain its growth will be a challenge.
Read More: Here's how Dogecoin will be significant on Musk's Twitter
Dogecoin has either been dipping or trading sideways for more than six months now testing the patience of investors. Dogecoin had reached an all-time high of $0.73 on May 8, 2022, the same day Elon Musk appeared on Saturday Night Live (SNL). Surprisingly, as soon as he said the word Dogecoin on SNL, the meme token began its downward spiral and failed to recover. However, investors are hopeful that sooner or later, Dogecoin will breach the $1 mark.
Businesses Widely Accept Dogecoin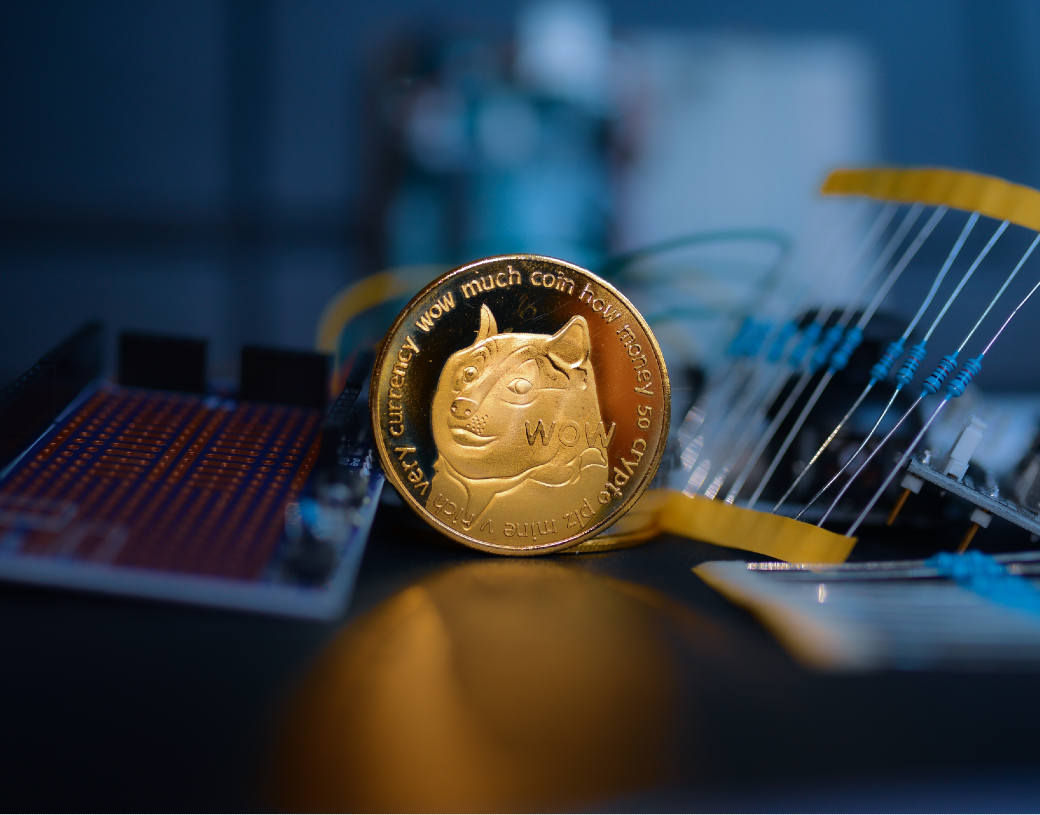 Along with Bitcoin and Ethereum, Dogecoin is the next preferred mode of payment for businesses. AMC Theatres announced last month that they're accepting Doge for ticket bookings on their website.
The meme-coin is well known around the world and many more businesses are expected to start accepting it as payment in the coming years.
Read More: McDonald's, Starbucks, Chipotle, Walmart take the orange pill; Now pay with Bitcoin
At press time, Dogecoin was trading at $0.15 and is up +4.4% in the 24-hours day trade. It had touched a weekly high of $0.17 with a market cap of $20.2 billion. It is now the 12th most popular cryptocurrency in the world.