Ethereum's Shanghai upgrade is just around the corner. The pre-event hype seems to be quite high and community members are eagerly looking forward to the upgrade. That being said, they seem to be exercising caution as well.
The upgrade is scheduled to take place on April 12. Once it is completed, users will be able to withdraw their staked Ether tokens. Here, it is worth noting that the unrealized loss on the Beacon Chain sums up to $4.7 billion at the moment. The figure is substantially low when compared to last year's peak of $16 billion. However, large depositors are still currently experiencing "the highest degree of financial pain," according to Glassnode. They have collectively been bearing 70% of the unrealized losses.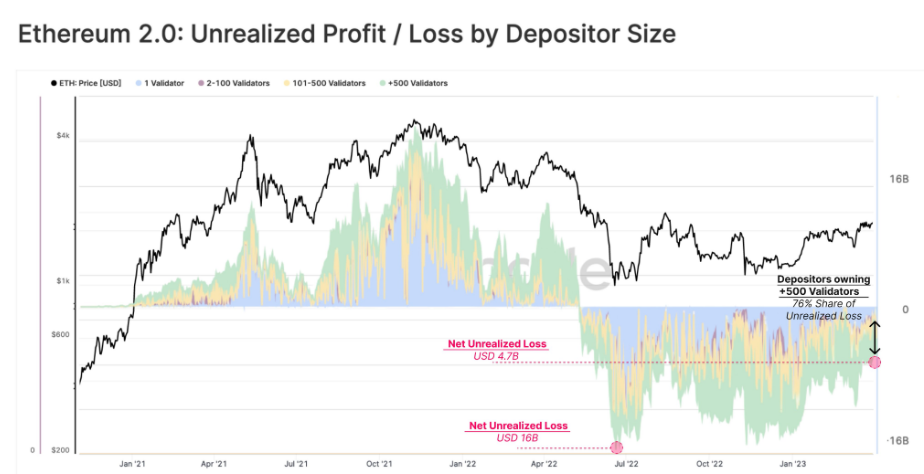 At the moment, there are concerns that once the unlock doors are opened, users might start withdrawing their assets as and when they break even. In turn, that could put pressure on Ether's price.
What are Ethereum traders upto?
From the end of March to early April, traders gradually increased their risk appetite. The Estimated Leverage Ratio noted an incline from 0.203 to 0.244. At the moment, however, Ethereum traders are not placing hard and fast bets. As shown below, the ratio has been on the downfall and has already slashed down to 0.221.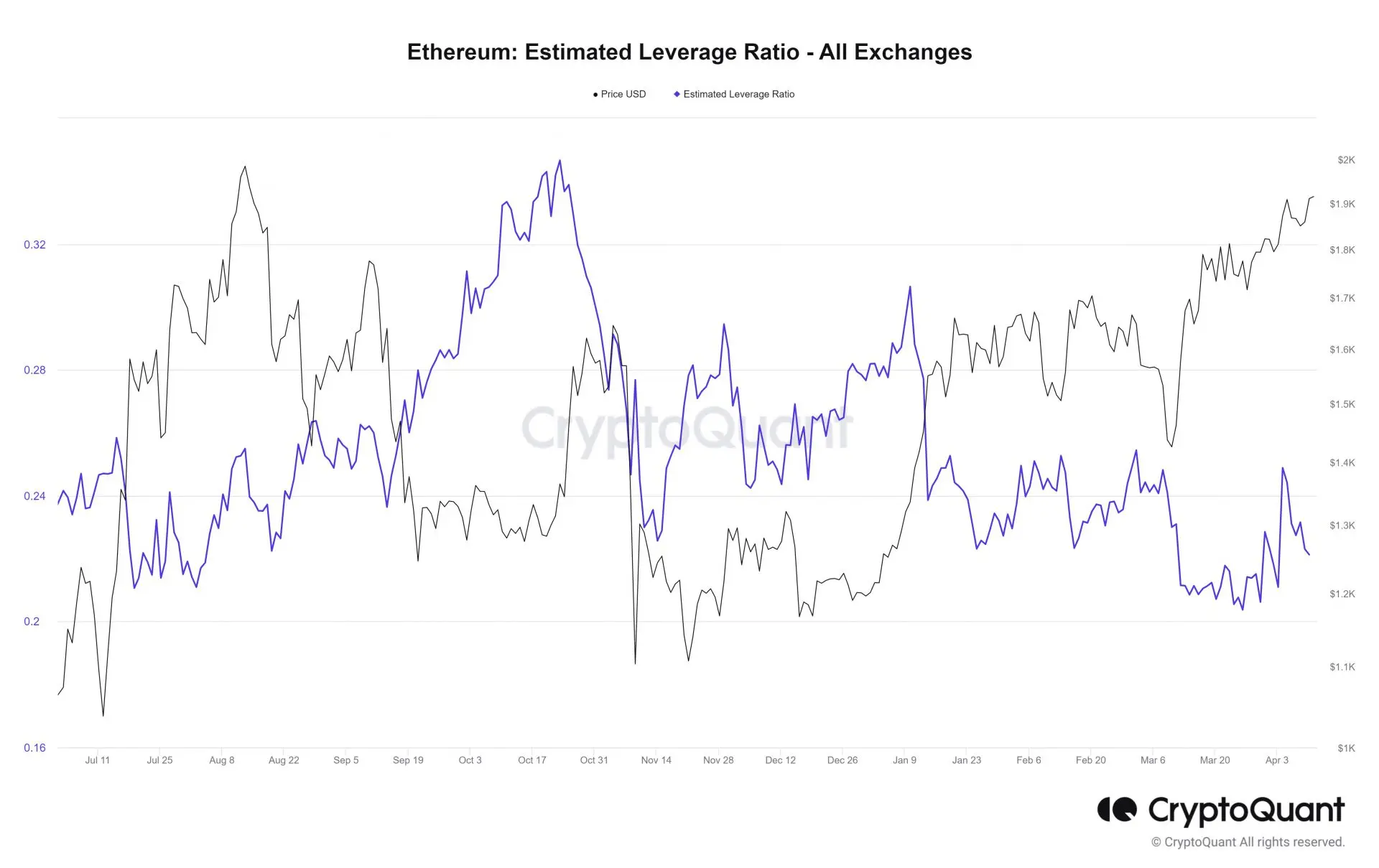 Also Read: Users are Leaving Ethereum and Joining Binance Smart Chain: Why?
In fact, it should also be noted that Ethereum's futures Open Interest has also not noted any out-of-the-blue rise. It currently stands at par with the average levels noted this year. If traders were confident about price action, they would have already started placing bets by now. So, with no excess capital entering into the Ethereum market at this stage, it can be contended that traders are wary to a fair extent.

Also Read: Eclipsed by Ethereum, McDonald's Shuts U.S. Offices Temporarily, Preps for Layoffs
Will the upgrade be an event or non-event for ETH?
So, in such an environment, expecting the asset's price to organically rise might not be the best call. In fact, several members from the space believe the Shanghai upgrade to be a non-event. A particular Twitter user recently tweeted, that it seems "more and more likely" that Ethereum's upcoming upgrade will be "somewhat of a non-event." In fact, Brian Mosoff, the CEO of Ether Capital also feels the same. In a recent interview, the technology company's executive said,
"My suspicion is that this is going to be a non-event in terms of price."
Well, over the past couple of years, a host of top upgrades have proven to be non-events. Cardano's Alonzo and Vasil hardforks failed to impact the price of its native asset, ADA. Likewise, Ethereum's Merge also couldn't produce a sustainable rally for ETH.
Nevertheless, it should be borne in mind that a broader recovery is due and it's just a matter of time until Ethereum's price dynamics flip to bullish. At press time, Ethereum was up by a negligible 0.5% on the daily and was seen exchanging hands at $1919.5.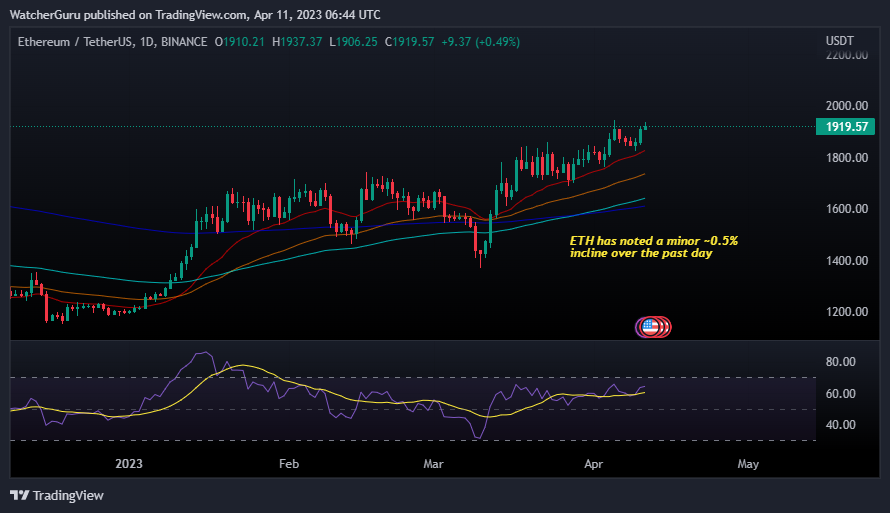 Also Read: Ethereum Rises Relative to Bitcoin: Has Altcoin Season Arrived?