Binance, the world's largest crypto exchange by volume, has announced a new Bitcoin (BTC) cloud mining service. Users who want to mine Bitcoin (BTC) but lack the necessary hardware can sign up for the new cloud mining services which begin on June 15.
The new cloud mining service will supply hashrate to subscribed users. Currently, the service is selling hashrate at 1 Terahash per second (Th/s) for $10.7280. However, the sum is divided into $1.17 for the hashrate and $9.558 for electricity expenditures. A higher hashrate enhances the likelihood of earning more money in terms of Bitcoin through mining. Moreover, the duration of Binance's BTC mining membership service is 180 days or around six months. Users will be able to earn 0.0004338 BTC throughout the period for each TH/s bought.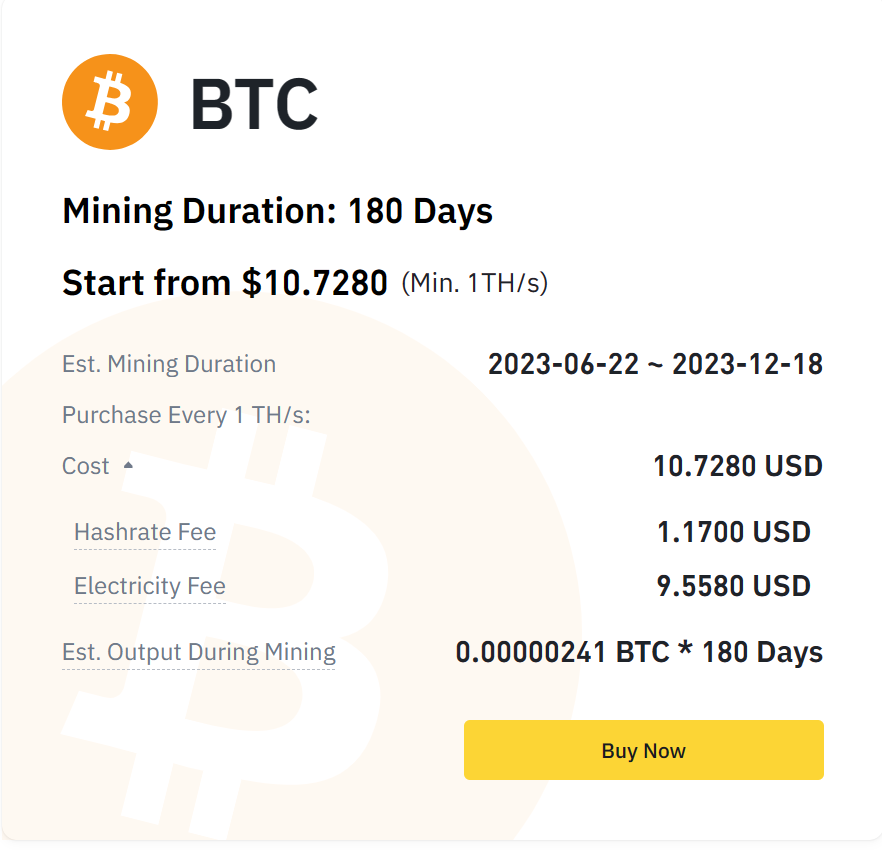 However, the service is not accessible to users based in the United States. This is because the product was only published on Binance's international website. The exchange recently stated that "Binance.com is a separate entity and our users will not be impacted by issues at Binance.US."
Does the Bitcoin mining service come at a bad time for Binance?
Binance's Bitcoin (BTC) cloud mining service comes amid regulatory pressures from the U.S. SEC. The exchange was served a lawsuit earlier this month, over the alleged sale of unregistered securities. George Canellos, a former SEC enforcement co-director, joined Binance.US's legal staff to fight the accusations in court.
Binance might face revenue issues from its U.S. arm. However, its global offices are unimpacted by the recent developments. The Bitcoin (BTC) cloud mining service might actually help the exchange maintain its revenue stream. Additionally, one should note that Bitcoin's mining difficulty recently reached an all-time high. Therefore, users might find it difficult to make gains if they have less amount of hashrate. Miner revenue, on the other hand, has significantly dropped since early May.