Bitcoin's price has been on a downtrend over the past few days. Right from underwhelming macroeconomic updates—like the Fed warning about more hikes—and investors' appetite shrinking, a host of factors have contributed to BTC's sluggish behavior.
On the daily chart, Bitcoin has been trading within a narrow descending channel since the end of May. From its local peak of $28.4k, the asset is already down by more than 12%.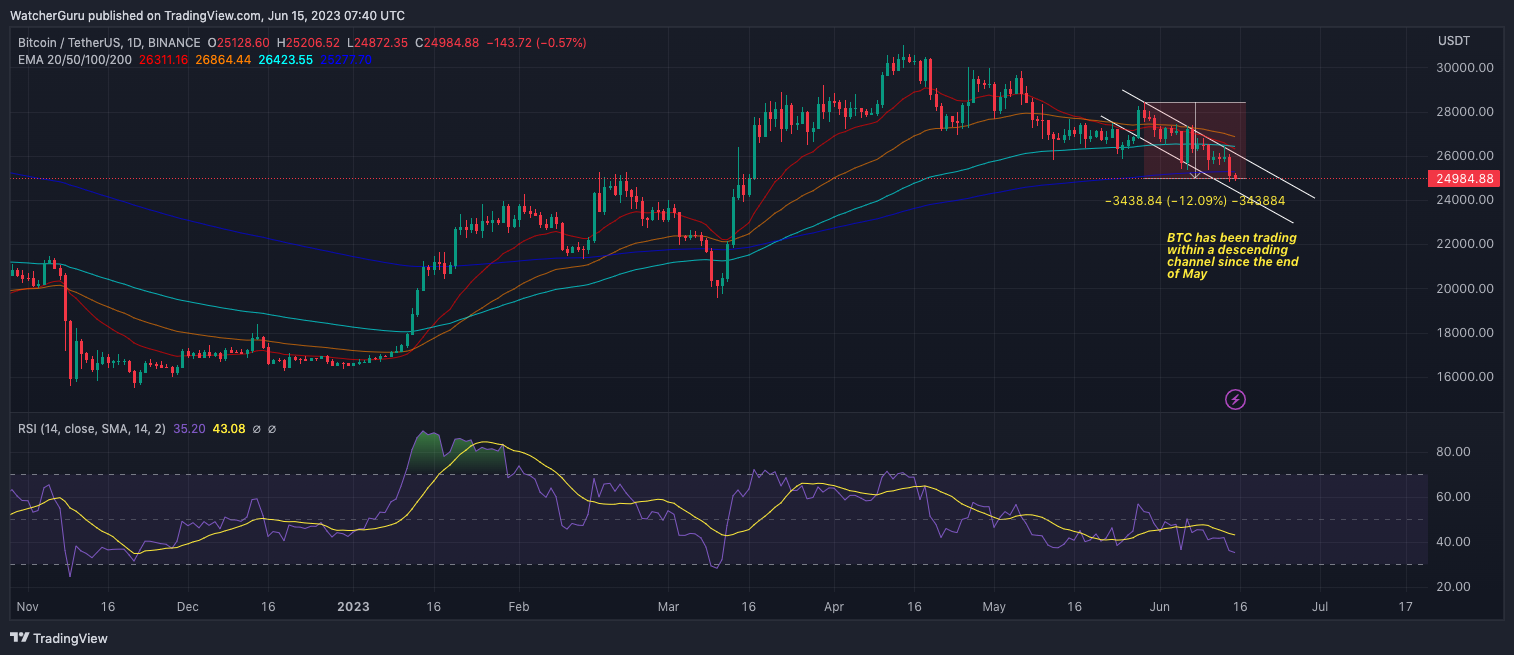 Also Read: Bitcoin Outperforms Nasdaq, S&P 500 Amid Correlation Dip
Bitcoin investors stay calm
Even amidst the unappealing price movements, it should be noted that Bitcoin whales have not essentially been slashing down their coin holdings. In fact, according to data from Glassnode, the supply held by market participants possessing 100-1k BTC has increased their holdings. As illustrated below, they currently hold more than 3.9 million coins.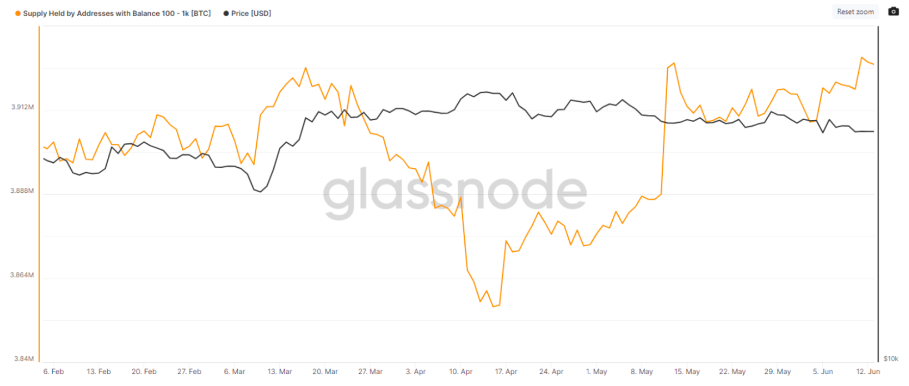 Also Read: Crypto: $172 Million Wiped Out From ETPs in 2023
In fact, it is also interesting to note that long-term holders are also "remarkably calm" at the moment. They have hardly dumped any coins by sending them to exchanges. Elaborating on the same, Glassnode's latest weekly newsletter pointed out,
"Their exchange inflow volume this week was just 0.004% of their total holdings, with 66% of all trading days seeing larger relative inflows."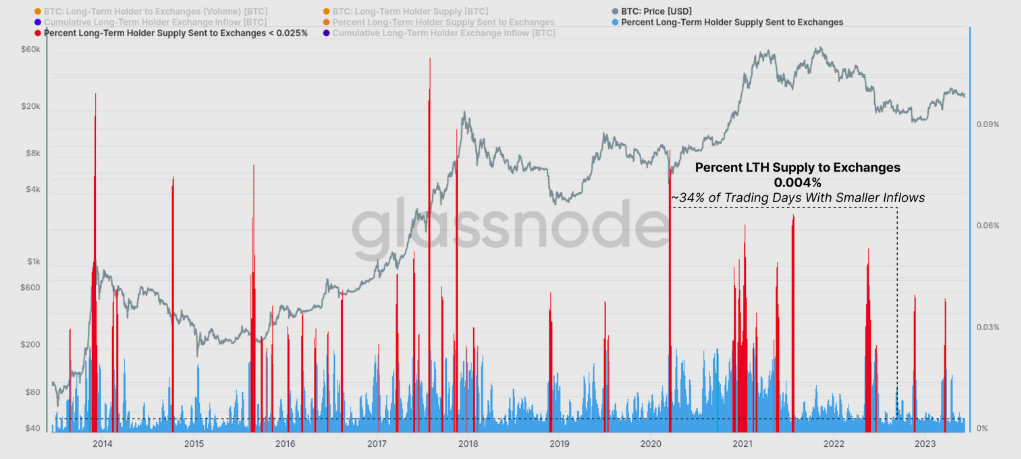 Nevertheless, out of the coins that were sent to exchanges, only very few of them have realized gains or losses. The realized profit currently stands at around $5 million per day. Contrarily, the realized loss is currently hovering around $7.4 million per day.
The significantly low locked-in profit/loss, the almost non-existent reaction by long-term holders, and the rise in the supply of whales suggested that the majority of investors were hardly surprised by the latest set of events that unfolded. Thus, with the market not essentially characterized by panic at the moment, BTC can be expected to gradually put a cap on its losses.
Also Read: Apple Rejects Bitcoin Wallet Zeus After Warning Damus: Musk, Dorsey Criticize Move