Binance, the largest cryptocurrency exchange globally, has experienced a challenging year, marked by extensive regulatory scrutiny. This trend appears to persist as a congressional committee in Brazil has now urged local law enforcement to pursue legal action against Binance CEO Changpeng Zhao [CZ] and three other Binance executives. This recommendation comes as a result of an investigation into financial pyramid schemes in Brazil.
It's worth mentioning that law enforcement possesses a comprehensive 508-page report dedicated to pyramid schemes. However, it's essential to understand that while the committee can offer recommendations for indictments, the decision to proceed lies with the Brazilian police. If the police do opt to pursue legal action, the executives may potentially be charged. This includes offenses related to fraudulent management and operating a financial institution without proper authorization. In addition, it will be touted as a "crime against the national financial system."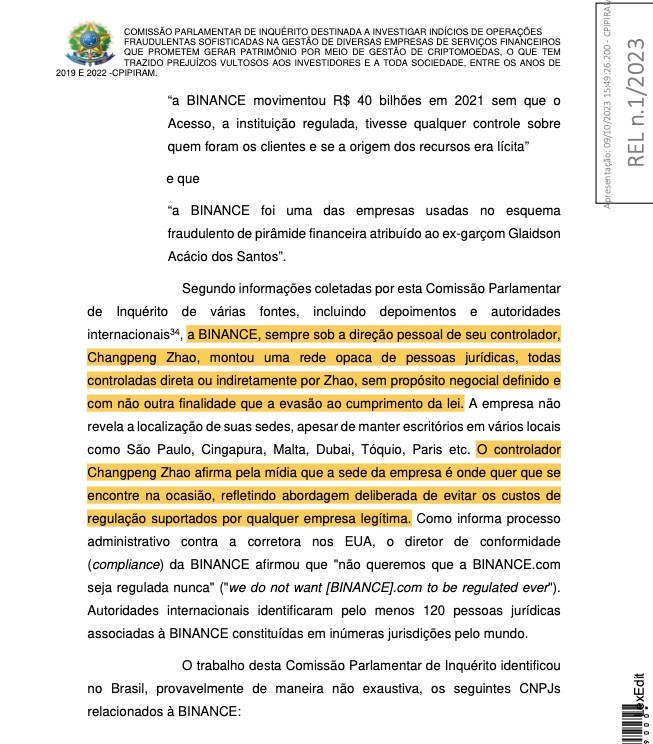 Also Read: Binance Utilized Less Than $30M of $1B Industry Recovery Fund
Accused Parties in the Report
In addition to CZ, the extensive report also drags in local Binance executives Daniel Mangabeira, Guilherme Haddad Nazar, and Thiago Carvalho. Brazilian authorities allege that the trio, along with CZ, engaged in practices related to fraudulent management. They also operated without appropriate authorization and provided unauthorized securities trading services. The report further reads,
"[CZ and others] set up an opaque network of legal entities, all controlled directly or indirectly by Zhao, without defined business purpose and with no other purpose than evading compliance with the law."
Binance's division in Brazil is currently under investigation by CVM in connection with its derivatives sales. In August, the securities regulator turned down a settlement offer of 2 million reais, or $3,95,835.80. This was presented by Binance's local executives.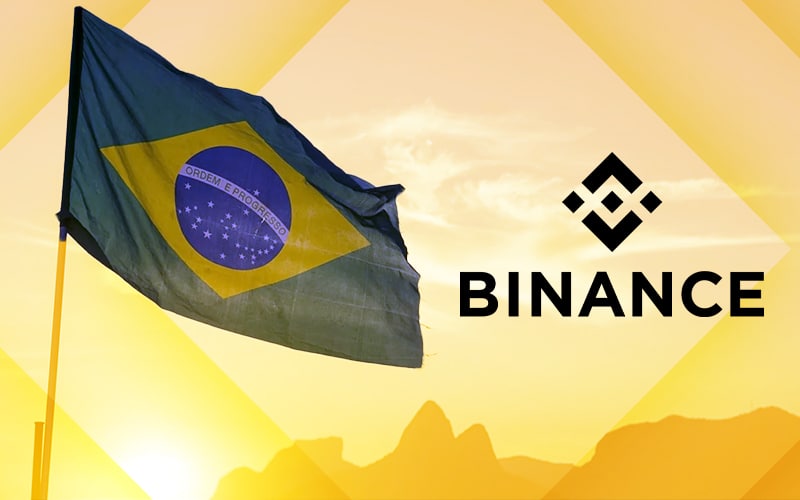 The report further proposed the indictment of 45 additional individuals. These individuals have connections to various crypto companies, including travel company 123milhas and the crypto scheme 18K Ronaldinho, among others. It highlighted substantial evidence of their alleged involvement in criminal schemes.
Binance's stance
Binance strongly refutes these unfounded allegations. The firm emphasizes that it maintains a position as a responsible and leading entity in the industry. The exchange, led by CZ, also highlighted its active collaboration with law enforcement agencies across the globe. A spokesperson further said,
"Binance has remained committed and collaborative with the commission seeking constructive debate on the industry's challenges in the interest of users and benefit of society overall. We strongly reject the exposure of our users or employees with baseless accusations of bad practices and the attempts to make Binance a target."
Also Read: Binance & Israeli Police Collaborate To Stop Hamas-Linked Crypto Funds