With the current market dynamics still somewhat bullish, altcoin investors are keeping a close eye on assets like Binance Coin. Now, long-term charts like the 12-hourly or daily time frame, usually conform to better trend direction. However, in this article, we will be looking at a present example, identifying a long-term trend, which lacks substance. Detecting such false setups is essential while dealing with a choppy market.
Also read: AI, Crypto Represents an 'Important' Opportunity for Web3: Coinbase
Binance Coin's 'double bottom' underwater?
Double bottom is a technical setup representing a possible bullish scenario. The pattern observed on a long-term chart usually allows recovery of market sentiment for that particular asset. At press time, Binance Coin had a similar conundrum.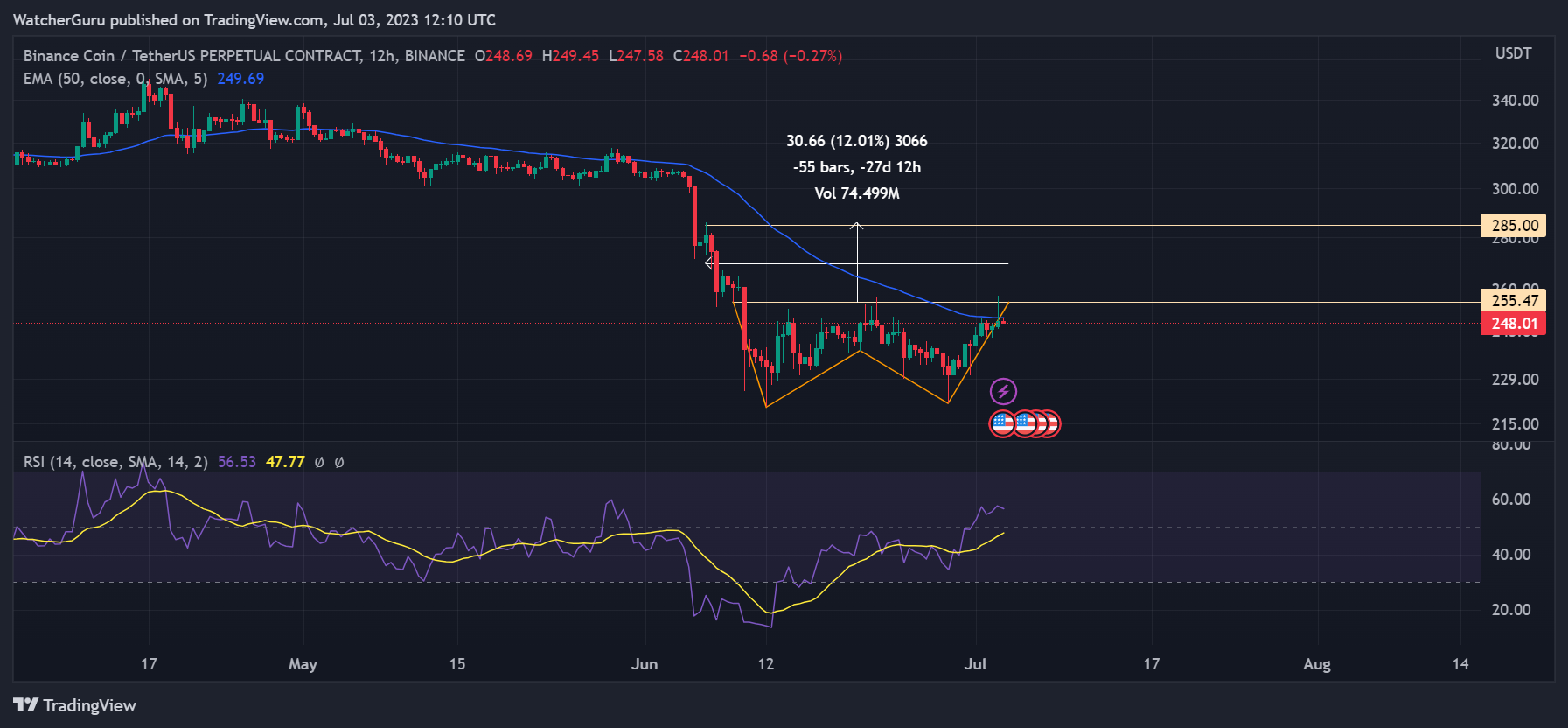 As observed, BNB confirmed the formation of a double bottom pattern on the 12-hourly chart. With a common resistance at around $255, the current scenario may lead to a 12% upswing to $285. However, before making those bullish bets, a further look into the micro picture illustrates the origin or completion of the pattern. It is also important to note that the pattern did not close above 50-EMA, which is bearish from a trend shift perspective.
1-minute anomaly
While minute charts are the least confirmatory time frames for any asset, it plays a critical role in understanding breakouts and trend deviation. For BNB, its 12-hour bullish pattern was invalidated in the 1-minute chart.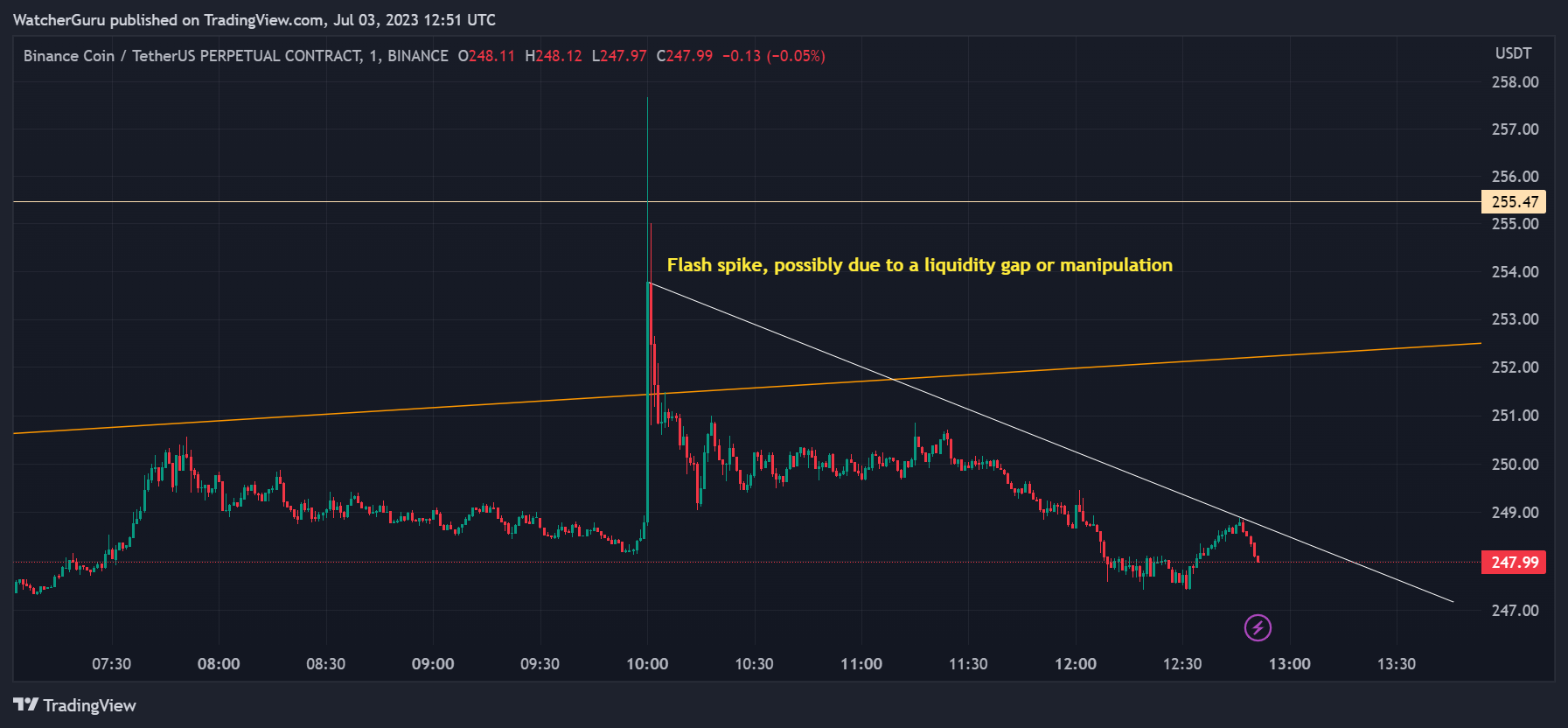 When the micro time frame chart is analyzed, it is observed that the price candle which confirmed the pattern in the 12-hour chart, was a flash spike. Almost immediately, Binance Coin lost its valuation and it is currently threading under the initial value. While these are common during liquidity gaps or manipulation, the occurrence may have led to an illusion of a bullish structure.
Also read: Spot Bitcoin ETF Approval by SEC 'Fairly High': Bernstein
Takeaway
At the moment, Binance Coin is the worst performer among the top 20 tokens, so its 'bullish signal' is fairly dismissive. However, the major takeaway from this event is that investors need to analyze all aspects of a trend shift before placing bullish or bearish bets. This is a prime example of fakeouts during turbulent periods, which often lead to massive futures contract liquidation.