At the end of 2022, Binance controlled 75% of the market share among non-USD-supported exchanges. Fast forward to August 2023, and the exchange's market dominance has fallen to around 54%. As per the data, the world's largest exchange's dominance is expected to fall to around 50.76% in September 2023.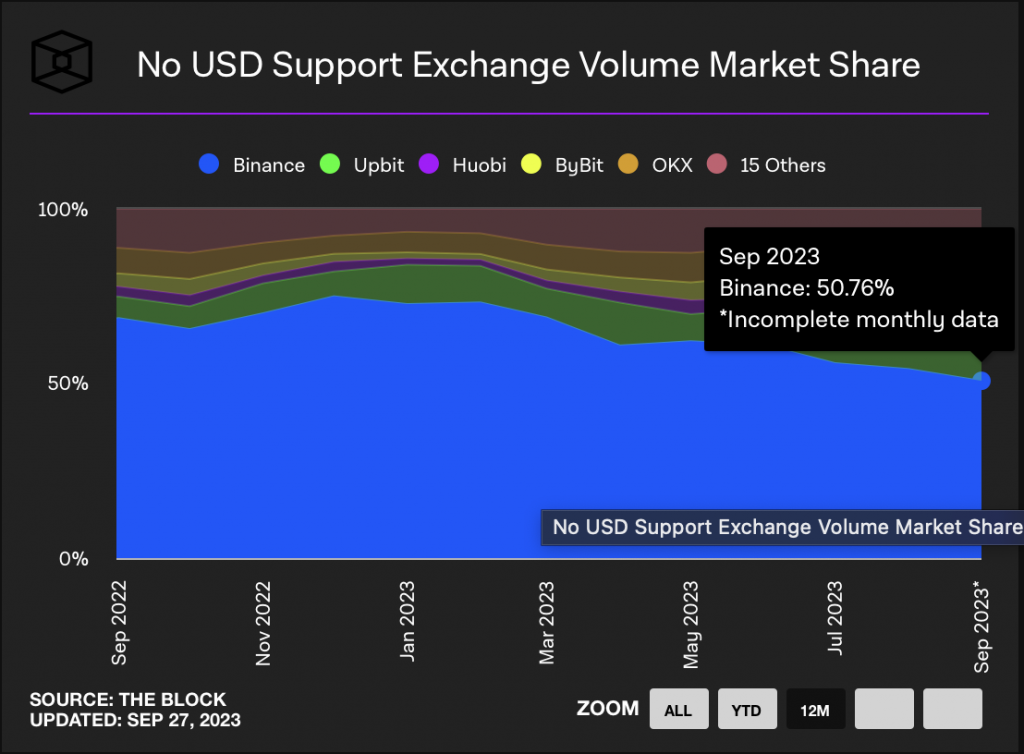 Meanwhile, the firm's rival, Upbit, has seen its market share go from 6.19% in September 2022 to 14.51% in September 2023. Huobi, another rival, has gone from 2.83% in September 2022 to 8.58% in September 2023. The trend is clearly visible: users are flocking to rival platforms, moving away from Binance.
Also Read: Binance Hands Over Russia's Business to CommEX
On the other hand, Coinbase continues to dominate the market share for exchanges that support USD. The exchange had about 25% of the market volume in September 2022. A year later, the firm controls almost 41% of the market share. Coinbase's rise could be attributed to the exit of FTX in November 2022, which led to a lot of people moving to other platforms.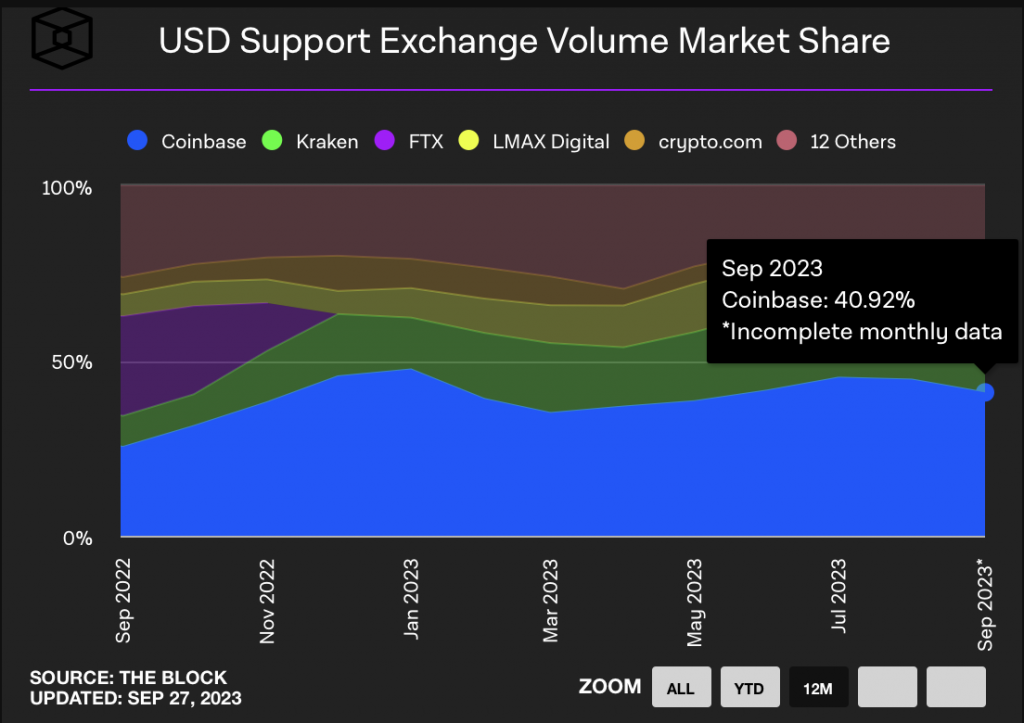 Why is Binance losing its dominance?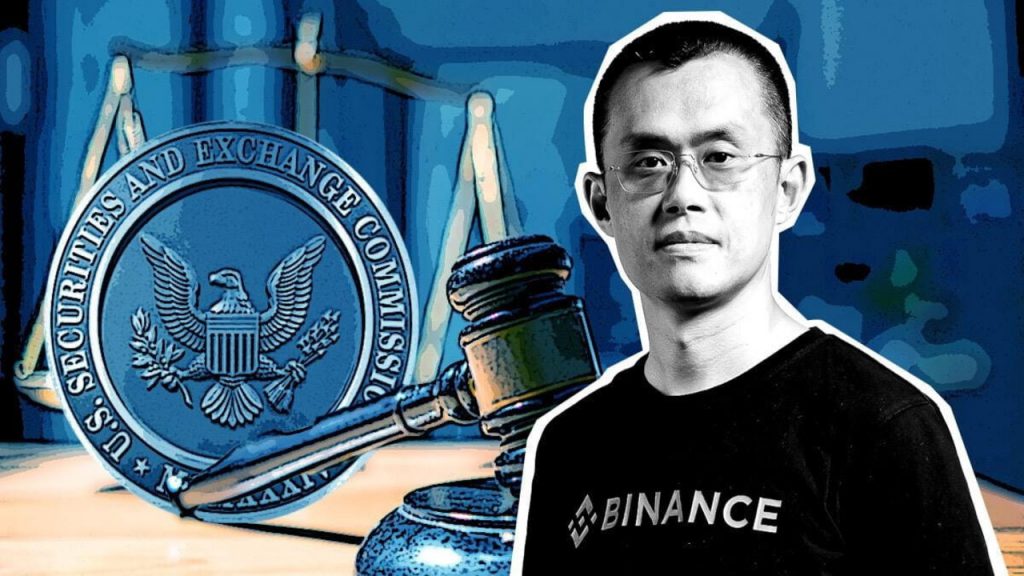 Binance and CEO Changpeng Zhao (CZ), have been sued by the US SEC (Securities and Exchange Commission) and the CFTC (Commodity and Futures Trading Commission). The SEC has sued the firm for an alleged breach of the country's securities laws. Meanwhile, the CFTC has sued the company for allegedly violating federal laws and not registering the exchange in the U.S. The company is also under investigation in France and has recently exited the Dutch market.
Also Read: Japan: Binance to Launch Dollar, Yen, Euro Stablecoins in 2024
The string of regulatory worries around the exchange is probably one of the reasons for its dwindling market dominance numbers. Moreover, the firm's US arm's CEO, along with several other high-ranking executives, recently quit the company. The company has also laid off thousands of workers this year. This further put a question mark on whether everything was fine within the exchange or not.
However, one other major reason behind the exchange's falling numbers could be the halt in zero-fee Bitcoin (BTC) trading promotions. The introduction of this feature in July 2022 saw a huge flow of customers to the platform, and its halt could be another reason for the dip.