The past few days have been all about Binance. From CFTC's lawsuit to the increased outflows, the exchange has been widely discussed. These outflows, however, seemed to be limited to only stablecoins. According to a recent report by Glassnode, the net flow volume of stablecoins surged to a high of $295 million per day from Binance. Glassnode's net flow volume estimates the number of crypto assets leaving or entering an exchange.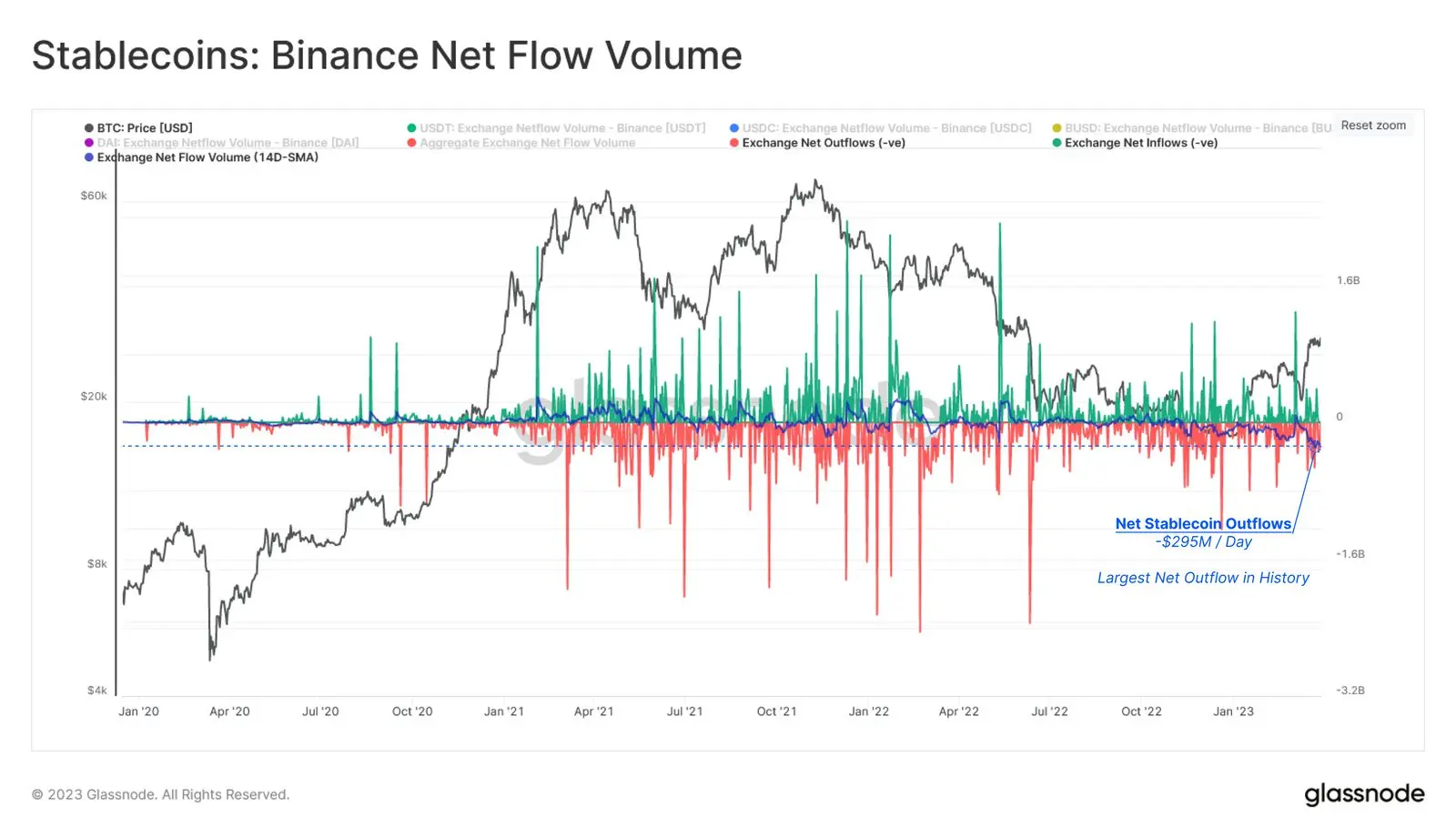 The worth of the metric is typically shown to be positive when a large number of assets are transferred to the exchange. A negative value, however, denotes an increased withdrawal of assets by the buyers. The above chart has been showing regular negative spikes as opposed to positive ones. Therefore, stablecoin outflows have been rising on Binance.
The present data indicate that investors are taking $295 million in stablecoins out of Binance each day. The network has never experienced a net stablecoin outflow as big as this one. Further noting this magnitude of outflow, Glassnode wrote,

"Whilst Binance has been in the cross-hairs of the CFTC this week, overall, there is little evidence of investors fleeing from the exchange. The primary observation is a structural shift in stablecoins hosted on Binance as BUSD enters redeem-only mode and USDC sees global dominance declining."
Bitcoin and Ethereum reserves on Binance record a spike
It looks like the CFTC lawsuit mostly scared stablecoin holders as opposed to others. Bitcoin [BTC] and Ethereum [ETH] did not record outflows of this magnitude.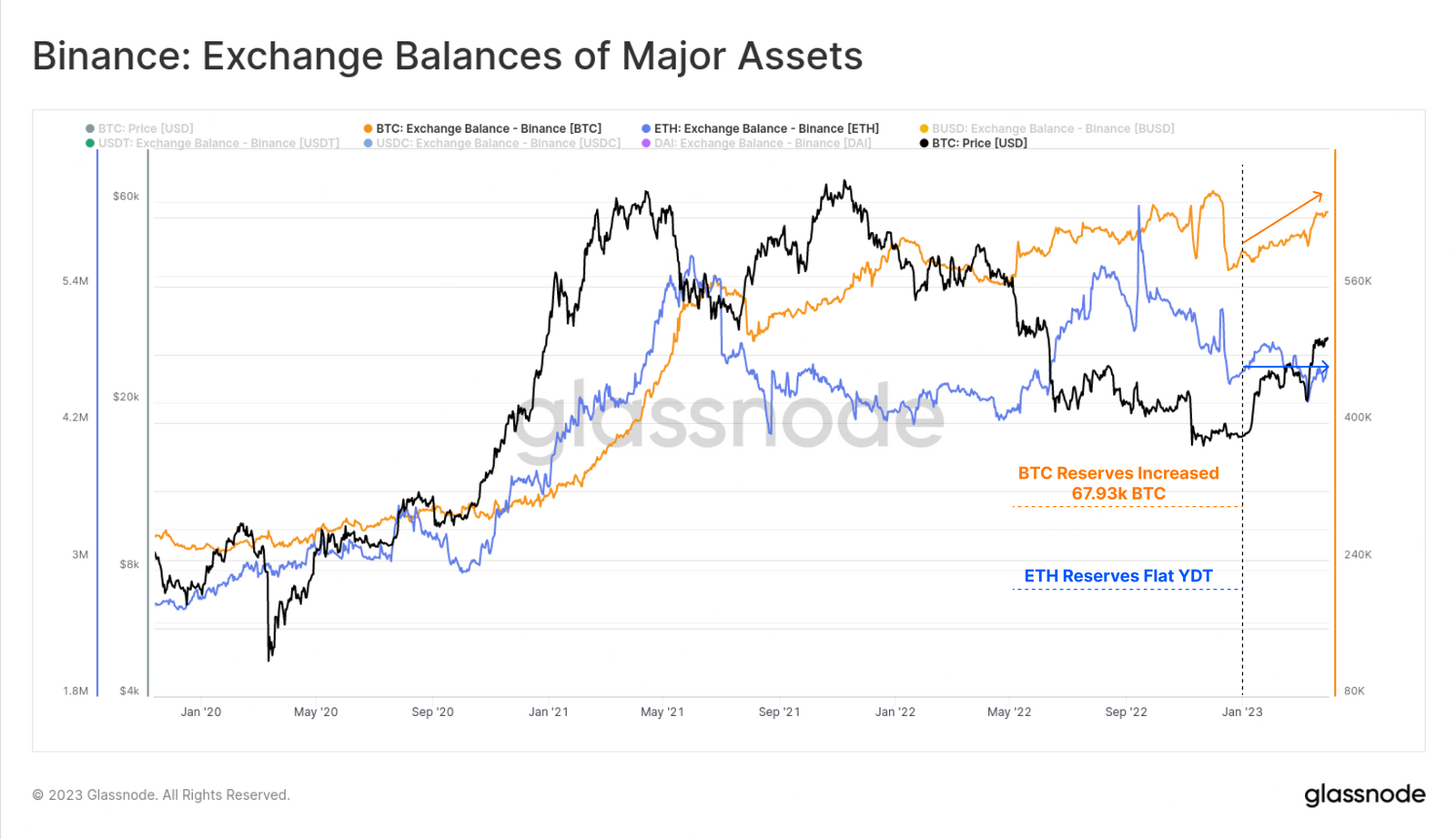 The graph demonstrated that Binance has experienced positive Bitcoin inflows recently as the firm's BTC balance has grown. The report noted that BTC reserves on the exchange surged by 67.93K BTC YTD. However, the Ethereum reserve has only consolidated and has not yet started to fall or rise. This implies that the community still entailed trust in Binance.