The entire globe has witnessed the impeccable rise of Binance, the world's largest cryptocurrency exchange by trading volume. However, a recent lawsuit by the United States Commodity Futures Trading Commission [CFTC] against the firm was disruptive in many ways. Both the exchange's reputation and market share took a hit.
According to a recent report by blockchain analytics firm, Kaiko the exchange saw 16% of its market share of trading volume vanish. This drop was attributed to the lawsuit as well as the firm's decision to put a hold on its zero-fee trading program. The report further read,
"Overall, Binance's excess volume largely vanished with the end of zero-fee trading, which was reflected in an even dispersal in market share among the remaining exchanges."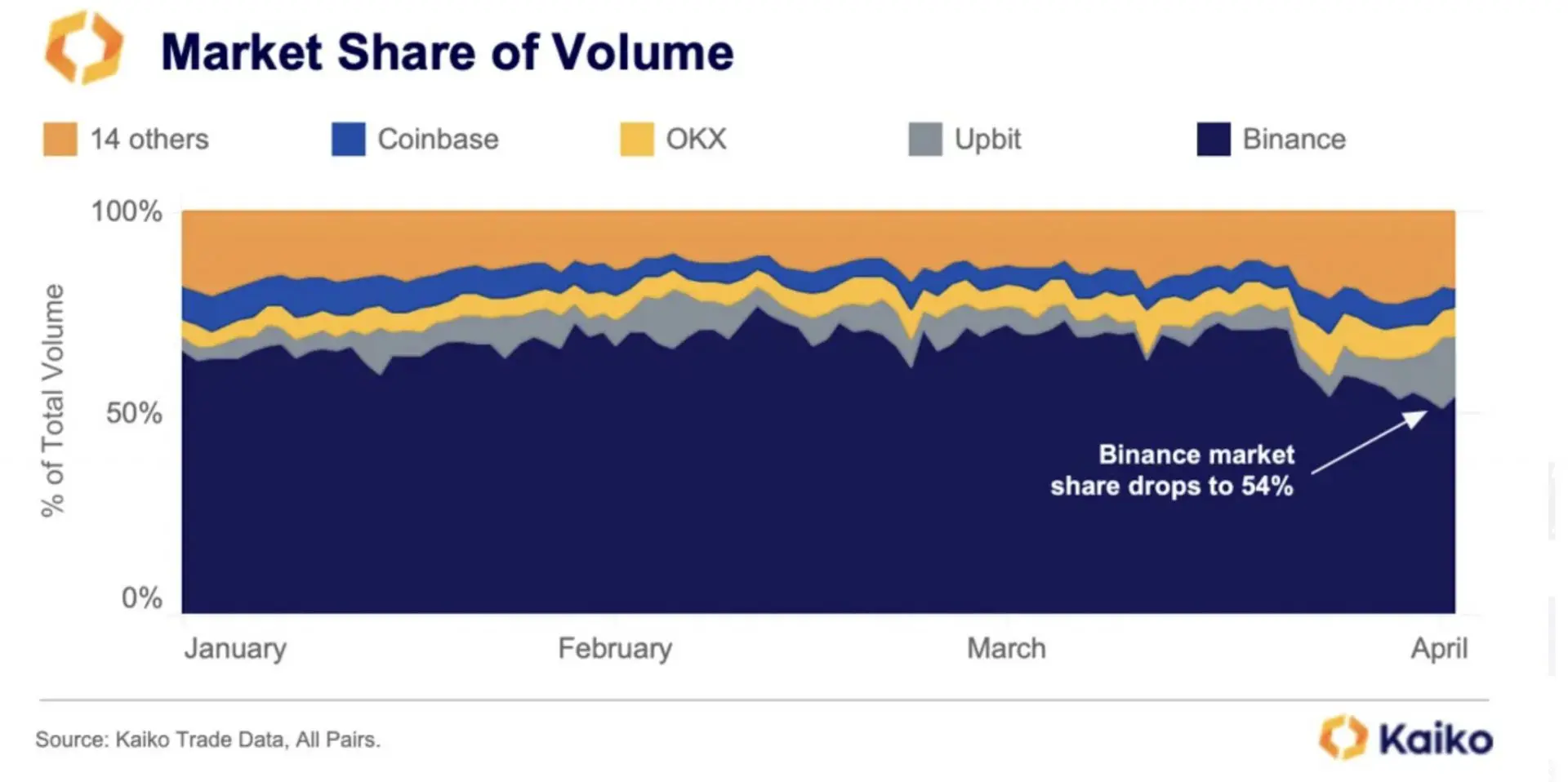 As seen in the above chart, Binance's supremacy did not take any damage. Despite this plummet, Binance continues to remain the largest exchange with a dominance of 54%.
The U.S. wing of Binance, in particular, seemed to thrive through the lawsuit as well as the FUD that followed suit. The market share of the exchange rose by 8% to an astounding 24%. Meanwhile, Binance.US's counterpart, Coinbase slumped. The Brian Armstrong-led exchange's weekly market share average dipped from 60% to a low of 49%.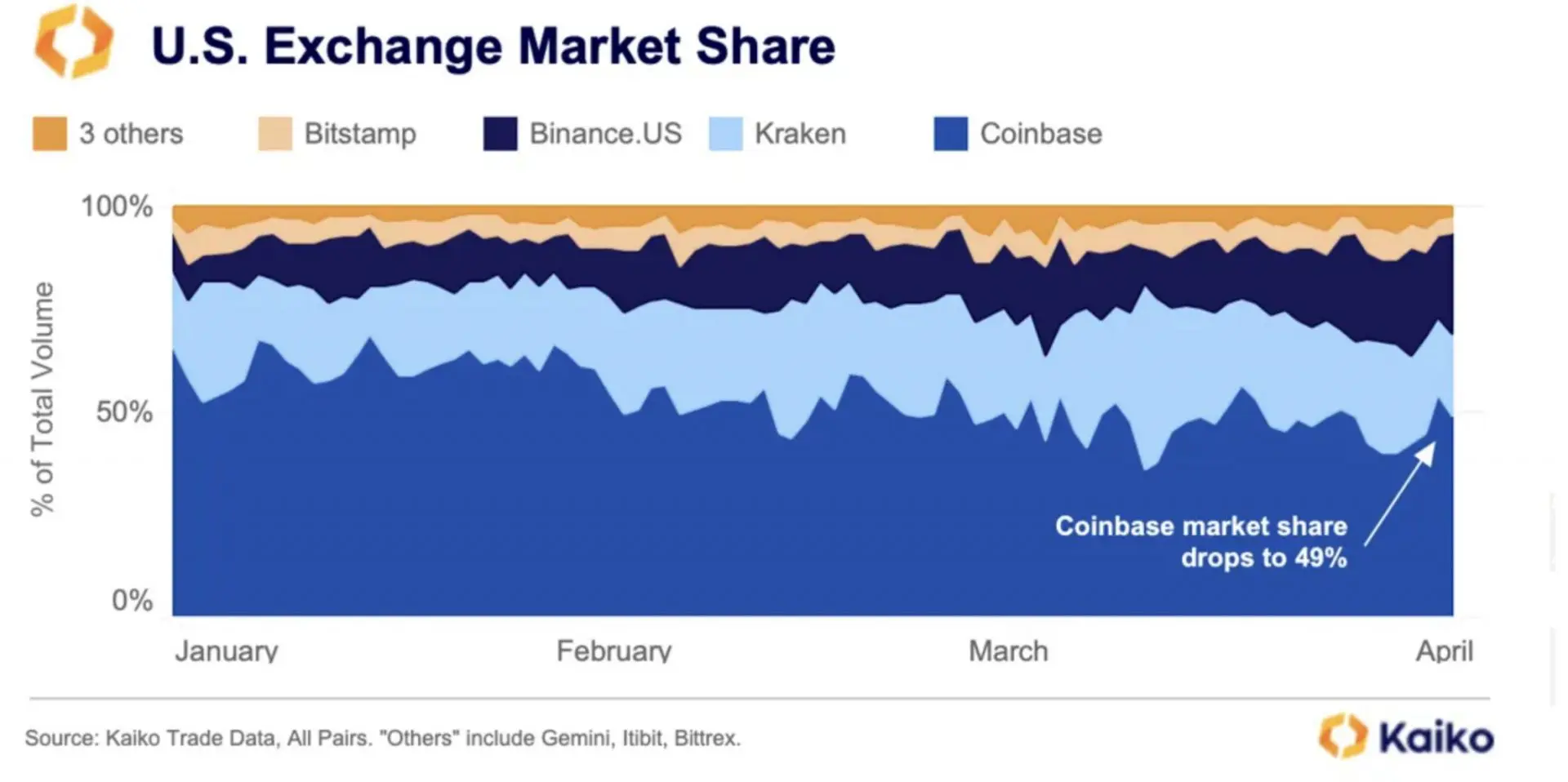 In addition, the Bitcoin balance on most exchanges was seen plunging. Binance, on the other hand, seemed to be doubling down on adding more BTC into its wing. According to data from Coinglass, Binance's BTC balance was at 543,283.75. The exchange pocketed 2,359.71 BTC over the last 24 hours. Throughout the previous 30 days, Binance welcomed a total of 17,365.63 BTC. All of these signs pointed to how robust Binance's dominance over the market is.
Was Binance's native crypto BNB impacted by the lawsuit?
Looks like BNB did not witness any major plummets around this time either. The asset like the rest of the market did record a drop. However, the magnitude of this fall was much lower than what other exchange tokens could have experienced.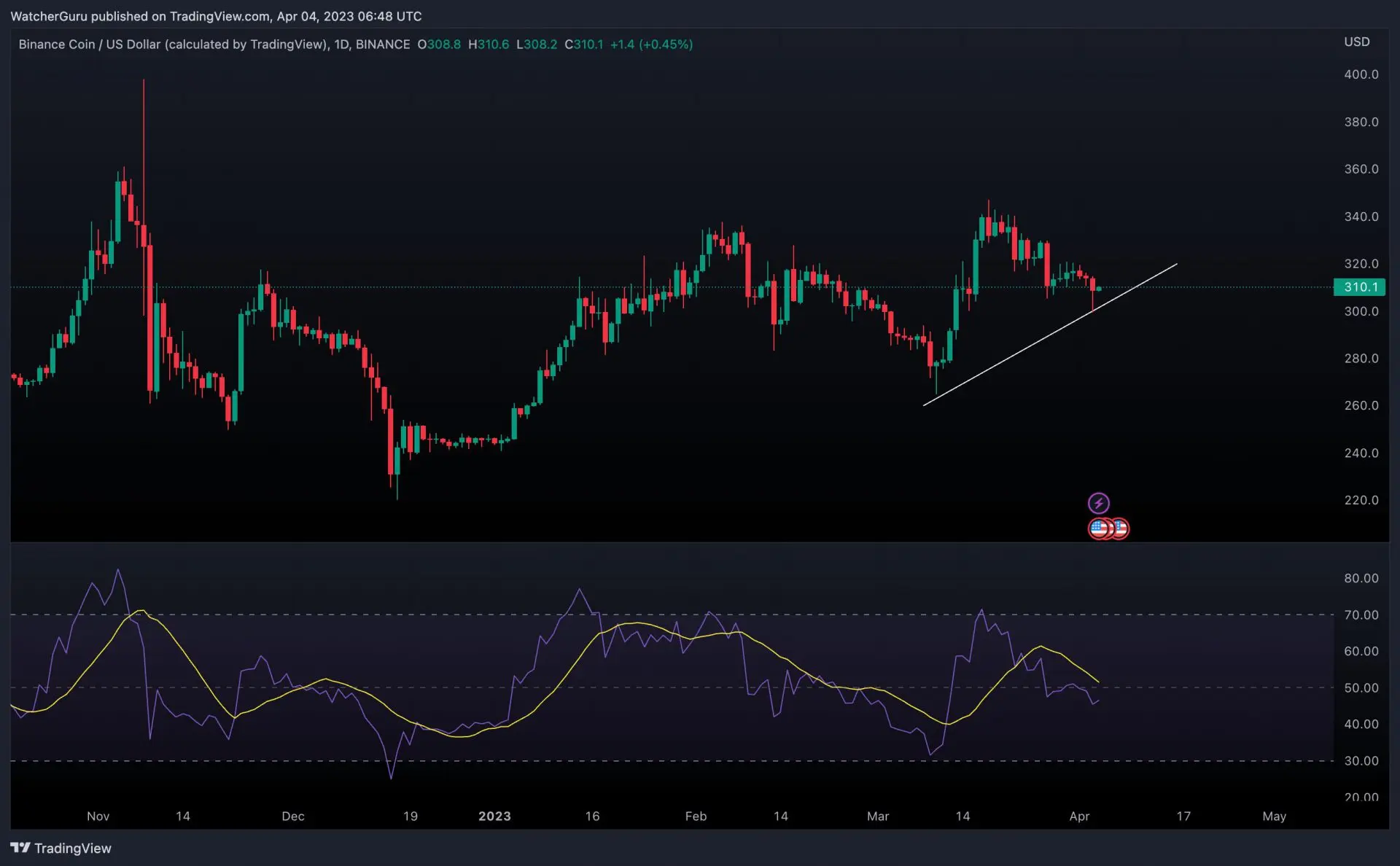 The above chart shows how the asset recorded an uptrend in March 2023. In addition, the Relative Strength Index [RSI] indicator exhibited how BNB was being widely bought throughout the last month. Despite the lawsuit, there was no sign of increased selling activity.