Binance, the world's largest crypto exchange, has announced that it will support the Terra (LUNA) Phoenix software upgrade. According to the announcement, the upgrade is scheduled to take place on July 18, 2023, at 13:00 (UTC).
Binance noted that LUNA trading will not be affected during the upgrade. However, deposits and withdrawals for LUNA will be halted during the update. The exchange will reopen deposits and withdrawals once it is deemed stable. Furthermore, the exchange will handle all technical requirements for users holding LUNA on their accounts.
Also Read: Binance: BNB Being Shorted Amid Lawsuit and Layoffs
The Phoenix software upgrade v2.4 was positively received by the Terra (LUNA) community and received 98.22% votes in favor, with only 1.78% against it. On 30 June 2023, the project upgraded its Pisco testnet chain, incorporating various new and important updates.
The announcement of the upgrade and Binance's support has caused Terra (LUNA) to surge by 10.7% in the last 24 hours. Moreover, it has surged by 21.4% in the weekly charts. On the other hand, Terra Luna Classic (LUNC) has surged by 4.6% in the daily charts, while TerraClassicUSD (UST) has surged by 10.7% in the same time frame.
Will Terra (LUNA) continue to surge with Binance offering support?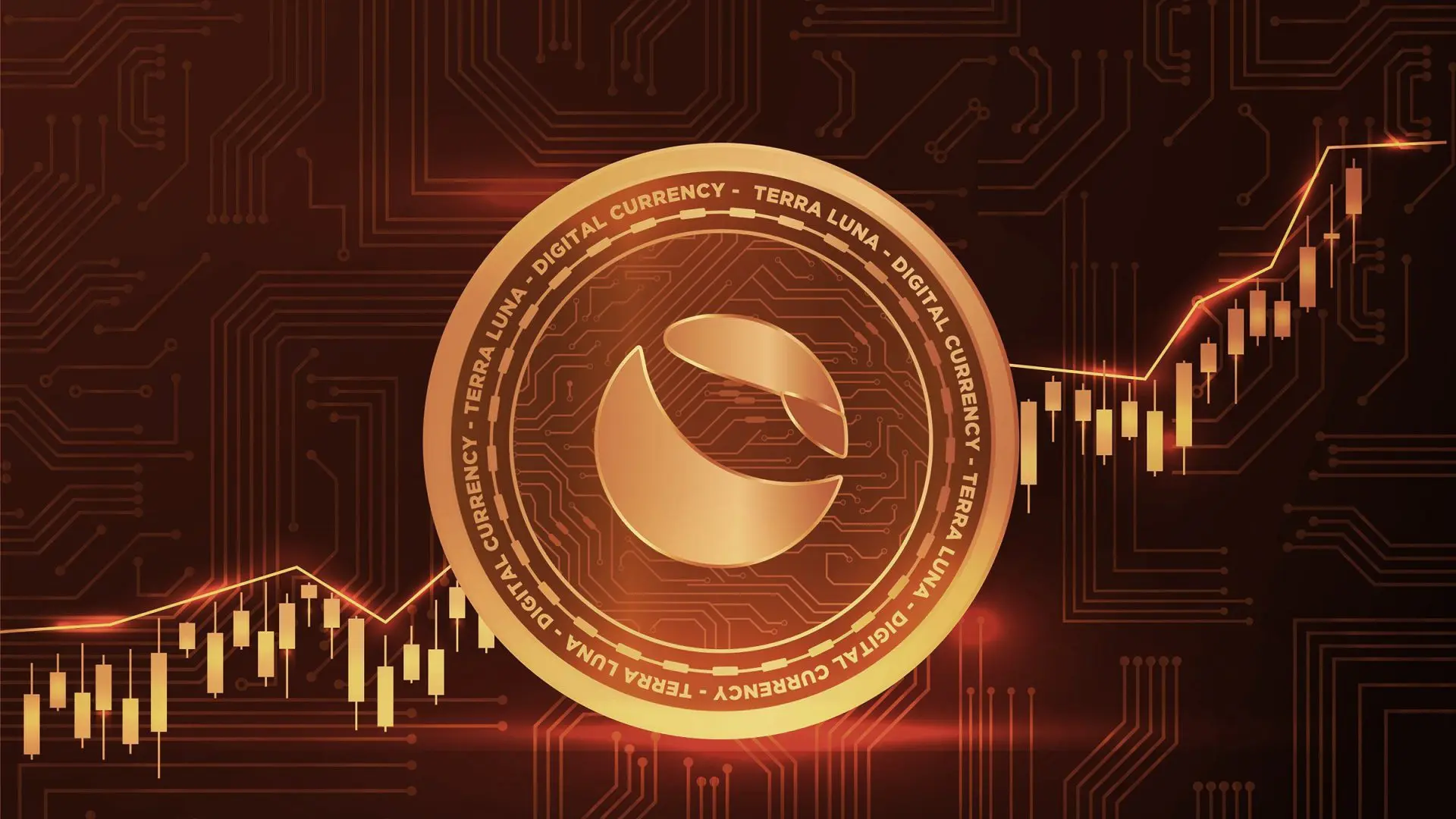 Terra (LUNA) has been on a downward trajectory after a brief rally in early January 2023. The token is currently facing resistance at around $0.7567, with support at around $0.6027. If current resistance levels are broken, it could face fresh resistance at around $0.9350.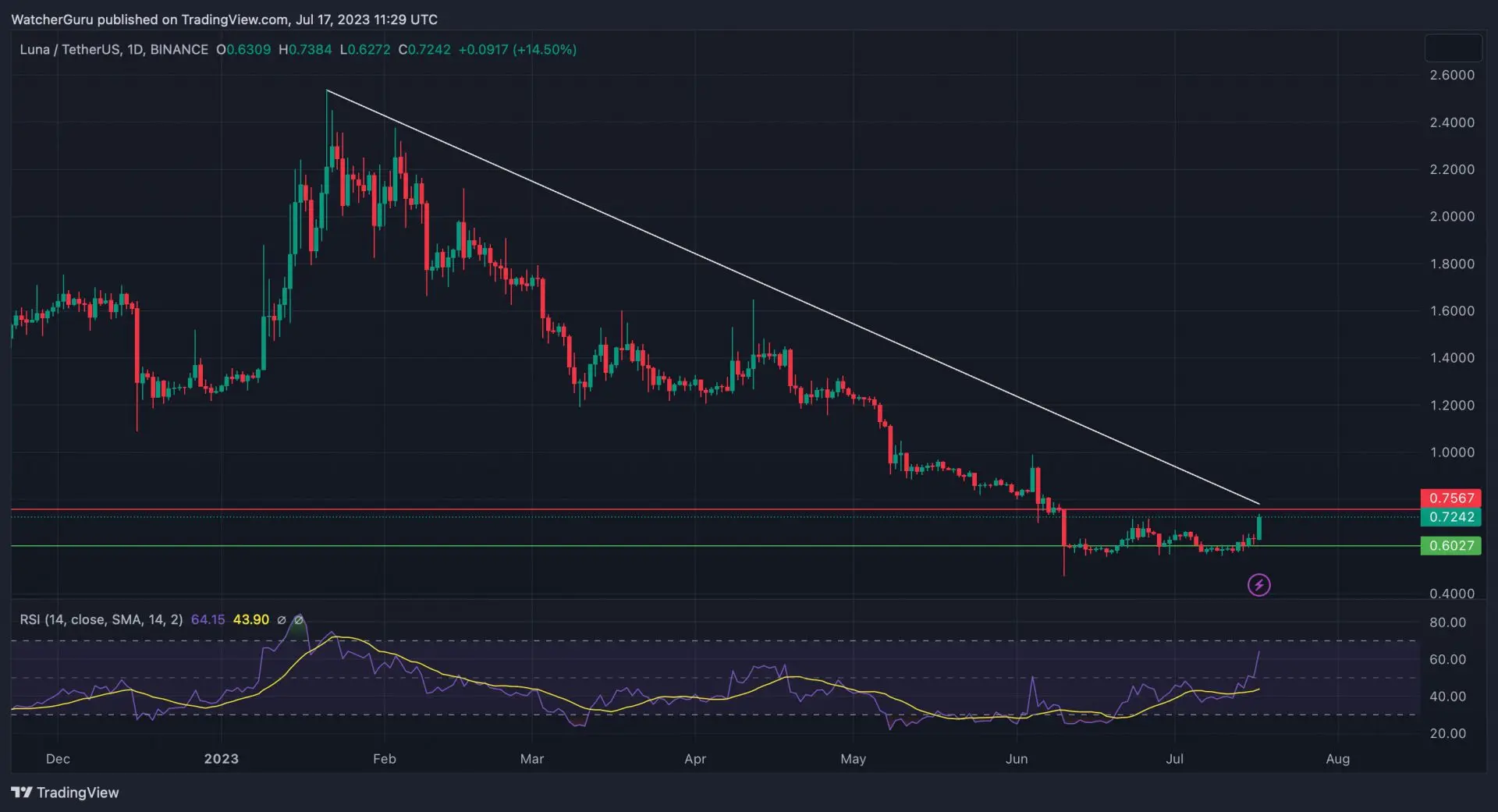 However, the network upgrade is unlikely to remedy the wounds that were taken in the 2022 market crash. Nonetheless, the token's price is predicted to go up at least for the next few weeks. As per the machine learning algorithm at PricePredictions, LUNA will hit $0.746669 on Aug. 17, 2023.
Also Read: Will Terra Luna Go Up?