The cryptocurrency exchange Binance and the Securities and Exchange Commission have been going through a dispute for a good few days. The SEC recently initiated a lawsuit against the exchange, raising concerns on various fronts.
Furthermore, the SEC filed a request for a temporary restraining order against Binance.US. However, this particular request was dismissed by Judge Jackson, a decision made in the legal process. It is worth noting that Binance has also submitted an application for deregistration as a crypto service provider in Cyprus in recent times.
Amidst the lawsuit, the American wing of CZ's exchange has witnessed a drop in market share.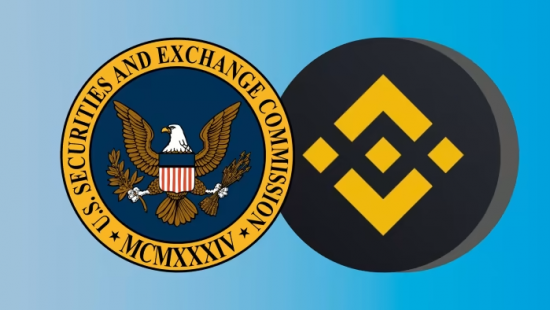 Binance.US witnesses a drop in market share
According to The Block's Data Dashboard, Binance.US's market share compared to a group of similar exchanges has experienced a significant decline, reaching 4.35% as of June 18. This marks a notable decrease from its previous market share of over 16% in April 2023. In contrast, Binance's market share has seen a slight increase compared to the previous month.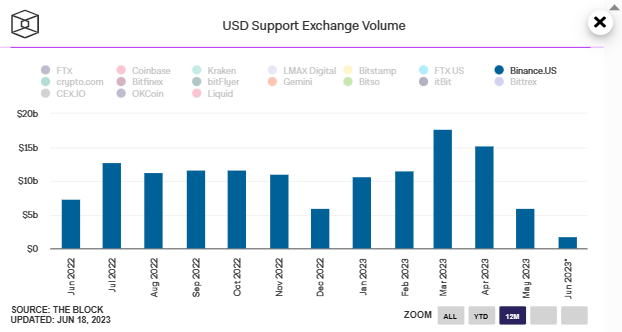 CZ's exchange was one of the sturdiest in the struggling bear market of 2022. However, the exchange seems to be stuck in an endless loophole of regulatory tussles with the SEC.