The markets are on the back foot on Tuesday as Bitcoin and Ethereum are down 2% in the indices. Leading cryptos plummeted last Friday in a flash crash that wiped nearly $650 million from the markets. Bitcoin is now hovering over the $21,300 mark after being rejected thrice at $25,000 monthly.
Also Read: Dormant Bitcoin Addresses Reach All-time High with 18 Million Wallets
Bitcoin At Risk of Dropping Another 30%?
Leading crypto analyst Justin Bennett shared a BTC chart in his recent video predicting that the leading crypto is on the verge of dropping another 30% from here. He warned that Bitcoin might risk another deep sell-off by institutional investors that could wreak havoc in the markets.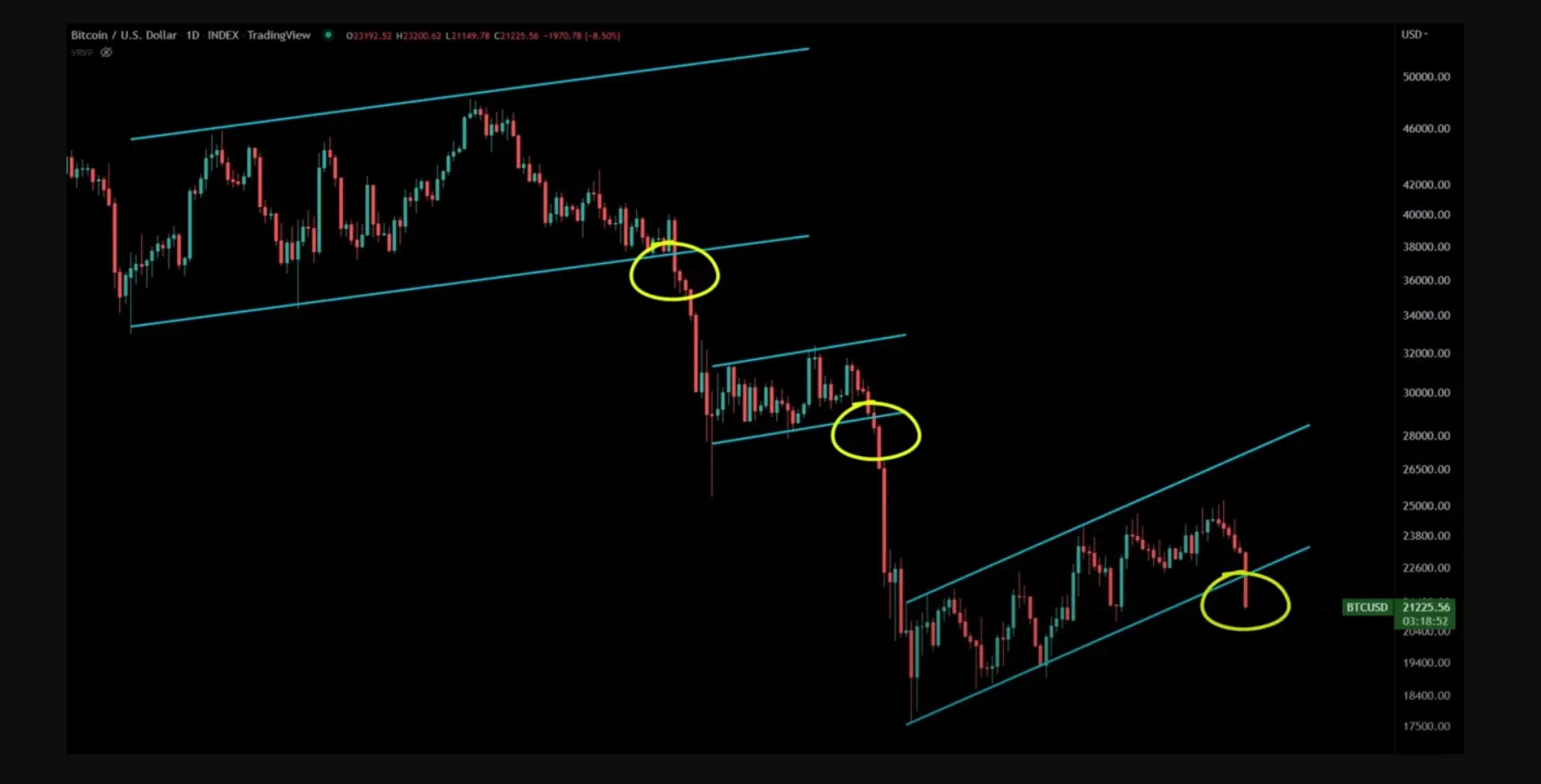 According to Bennett, Bitcoin is now in a similar situation to its previous crash in May and June this year. He revealed that the last time BTC broke below the bear flag, the crypto fell 30%. The analyst warned that a repeat of May and June's crash might occur again, making BTC head south.
"Right now, it looks nearly identical to what we've seen Bitcoin do two times in the past few months and that is a break below a bear flag."
Also Read: Crypto Scam: What is 'Pig Butchering' & Why is it Becoming Popular?
However, Bennett predicts a short-term rally might be on the cards, and Bitcoin could spike to $23,000. He called the $19,000 mark "absolutely critical" for Bitcoin, and the resistance will decide how BTC will perform for the rest of the year.
Can Bitcoin Fall 30%? Here's Our Take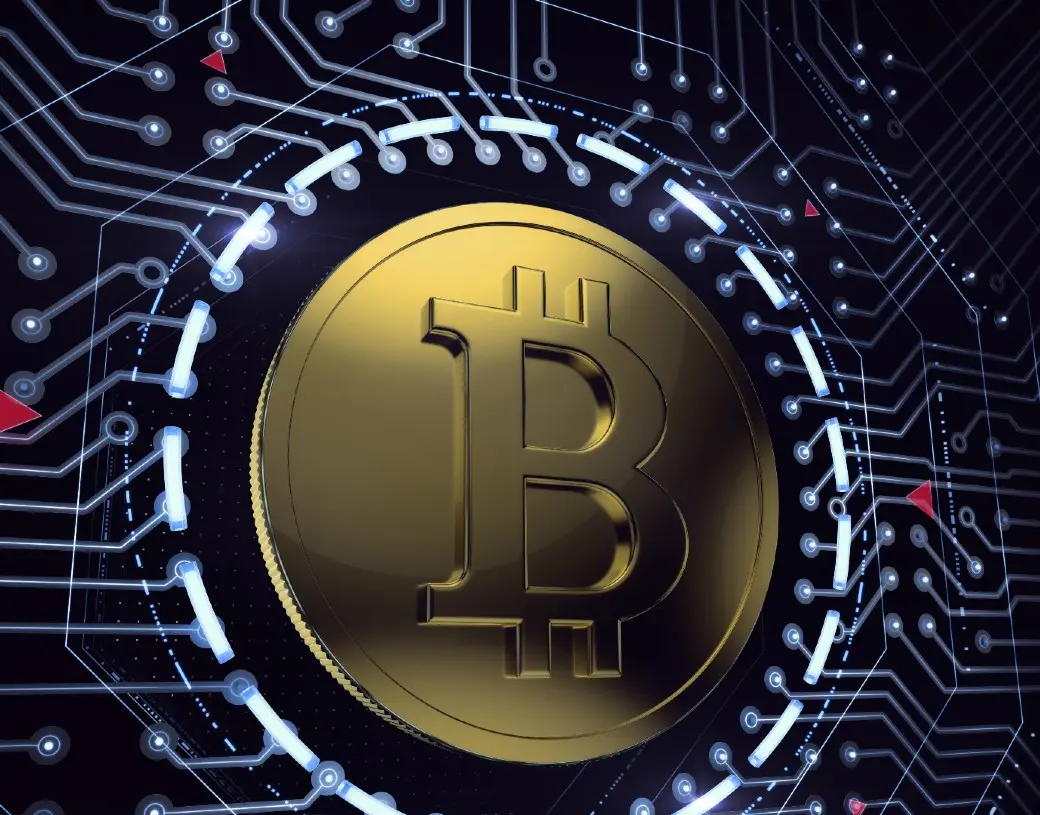 2022 is not the year of a bull run. When the markets see a sharp spike, it falls equally days later, shedding all gains they generated. There's skepticism among investors about the future of cryptos, as a dark cloud of recession is hanging over the markets. In addition, millions are locked into the crypto markets as most retail investors are underwater, leading cryptos down more than 60% from their all-time highs.
Retail investors are yet to break even, and the market confidence has been beating. Therefore, Bitcoin has more chances of heading south than north as the markets are yet to come out from the bearish claws.
Also Read: Why Isn't Crypto & Stocks Crashing Despite Analysts Predicting It Would
At press time, Bitcoin was trading at $21,040 and was down 1.8% in the 24 hours day trade. BTC is also down 69.2% from its all-time high of $69,044, which it reached in November last year.