The crypto-verse was celebrating after Bitcoin [BTC] revisited the $28K zone. However, the celebrations were soon halted as the asset corrected itself back to $27K. While the king coin lingers around these price levels, BTC was trading at a different zone at Binance Australia. Bitcoin has been noted as trading at discounted prices on Binance's Australian platform. Currently, the price of one Bitcoin stands at approximately $22,000 when purchasing with Australian dollars.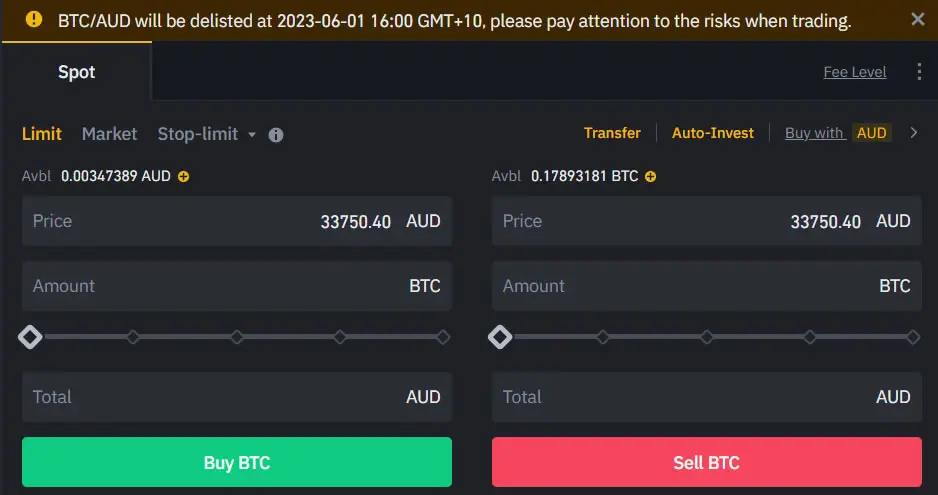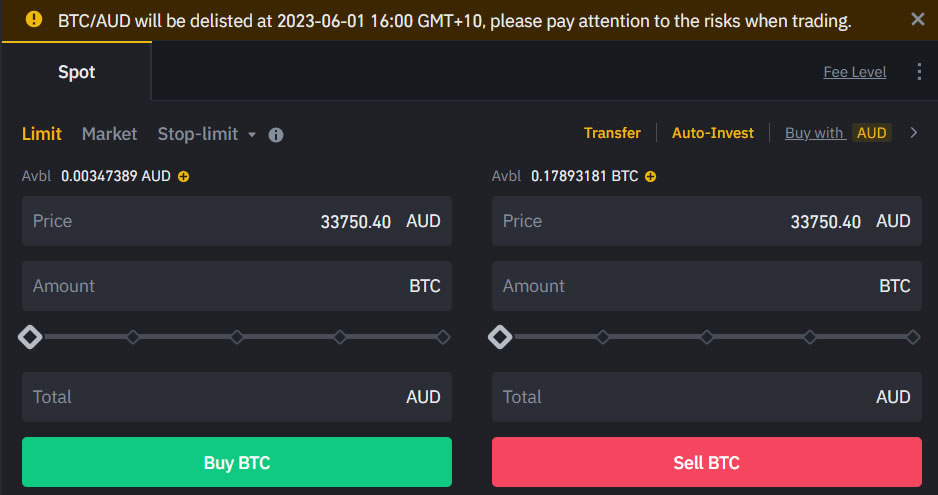 As seen in the above image, one Bitcoin was priced at $33,750 AUD. This is about $21,987 or 21% lower than the global spot rate. Bitcoin is currently trading for $27,805 with a 0.77% daily drop. Typically, there would be a rise in purchases of the king coin. But why isn't there an abrupt buying spree?
Binance Australia users flee
It is important to highlight that there is a limitation on the reduced prices at which Bitcoin is being traded. Since May 18, the option to make bank transfers for deposits was suspended. Additionally, the exchange has informed its Australian customers that they can continue to withdraw funds using PayID until June 1 at 5 pm local time. The exchange has also cautioned that any remaining Australian dollars [AUD] on the platform after May 31 will be automatically converted into USDT.
Consequently, Binance experienced a surge in outflows from its Australian platform as a response to these developments. Traders hurriedly attempted to convert their Bitcoin holdings into cash, leading to further downward pressure on the price of Bitcoin. As a result, the cryptocurrency traded at discounted prices during this period.
Sadly, investors couldn't buy the asset at this level. The inability to deposit AUD into the trading wallet and the high premiums associated with converting other crypto assets into AUD may present challenges for users seeking to take advantage of the discounted BTC. With the absence of AUD deposits, users may face obstacles in acquiring discounted Bitcoin directly using their local currency.
Binance is actively working to find an alternative solution that would allow them to resume AUD deposits and withdrawals. In the meantime, users still have the option to buy and sell cryptocurrencies using credit or debit cards. However, the rates offered for these transactions seem to be in line with the prevailing market rates, without any notable discounts or premiums.