Bitcoin (BTC) and Ethereum (ETH) have both fallen from their yearly highs of $30,979 and $2,129 respectively. Furthermore, both projects are getting close to witnessing a total of almost $1 billion worth of options expiry. Recent cryptocurrency derivatives trading has focused more on Ethereum options than Bitcoin options. A total of 217,000 ETH option contracts are due to expire. The contracts have a notional value of $0.42 billion and a max pain point of $1,950.
The max pain point is the price at which the asset would result in monetary losses for the greatest number of contract holders upon expiration. It should be noted that Ethereum (ETH) is currently trading very close to its max pain point.
Bitcoin (BTC), on the other hand, has 25,000 options contracts nearing expiration. According to Greeks Live, these have a maximum pain point of $29,000 and a notional value of $0.72 billion.
More shorts than longs for Bitcoin and Ethereum?
Bitcoin's (BTC) put/call ratio is at 0.7, while that of Ethereum (ETH) is at 0.83. A value higher than 0.7 and 1 is usually considered bearish. Therefore, BTC is currently neutral, while ETH has more traders opting for short contracts, than long. However, the figures do not seem to heavily point in any direction. Hence, the market impact of the contract expirations should be minimal.
While the crypto market was ecstatic when BTC hit $30k, sentiment has taken a hit as the original cryptocurrency has fallen back to $27k levels. BTC currently faces resistance at $28323.75, with support at $27794.27. BTC previously tested this resistance level on 10 April.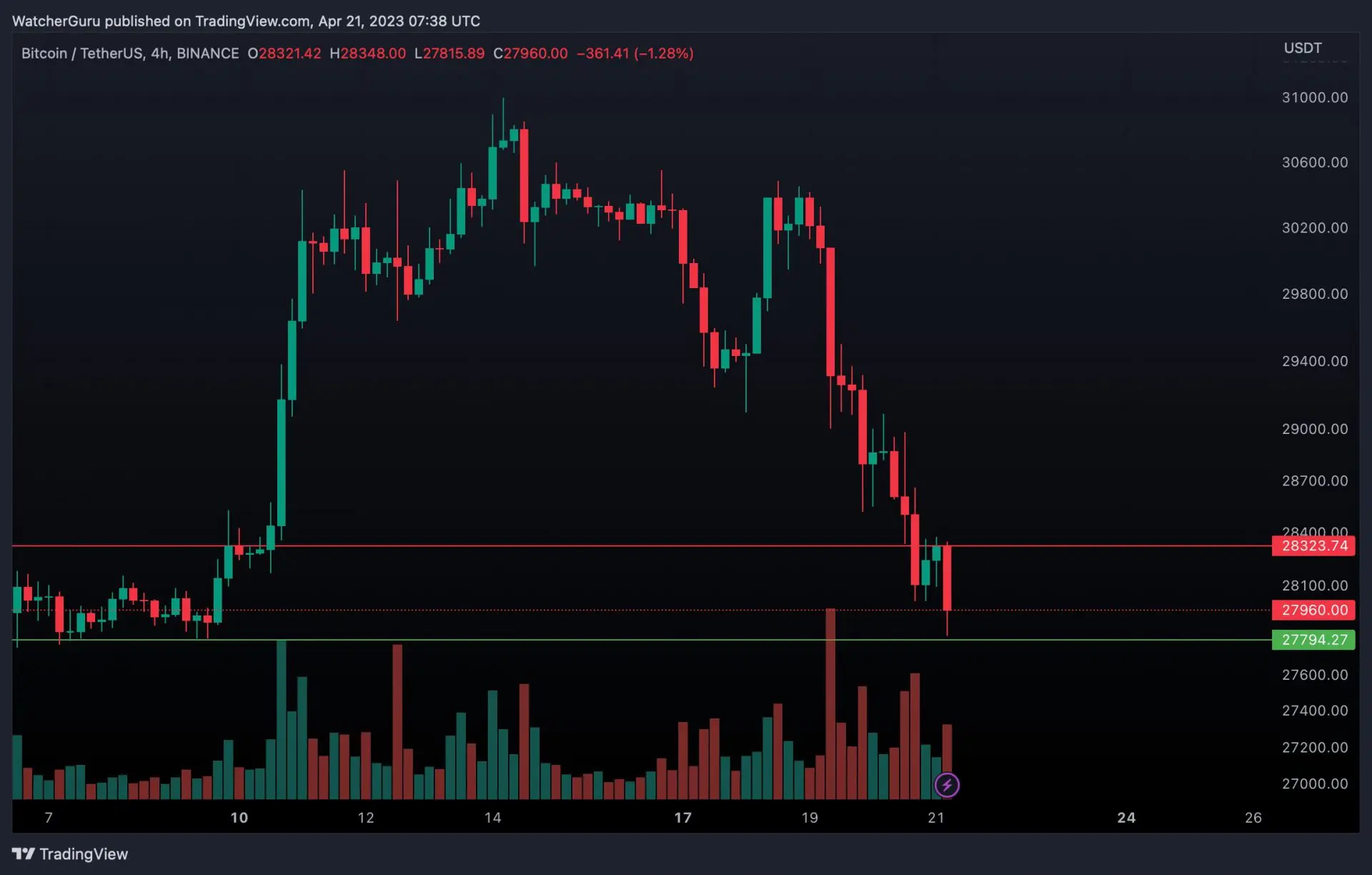 Ethereum (ETH), on the other hand, is facing resistance at $1946, with support at $1899.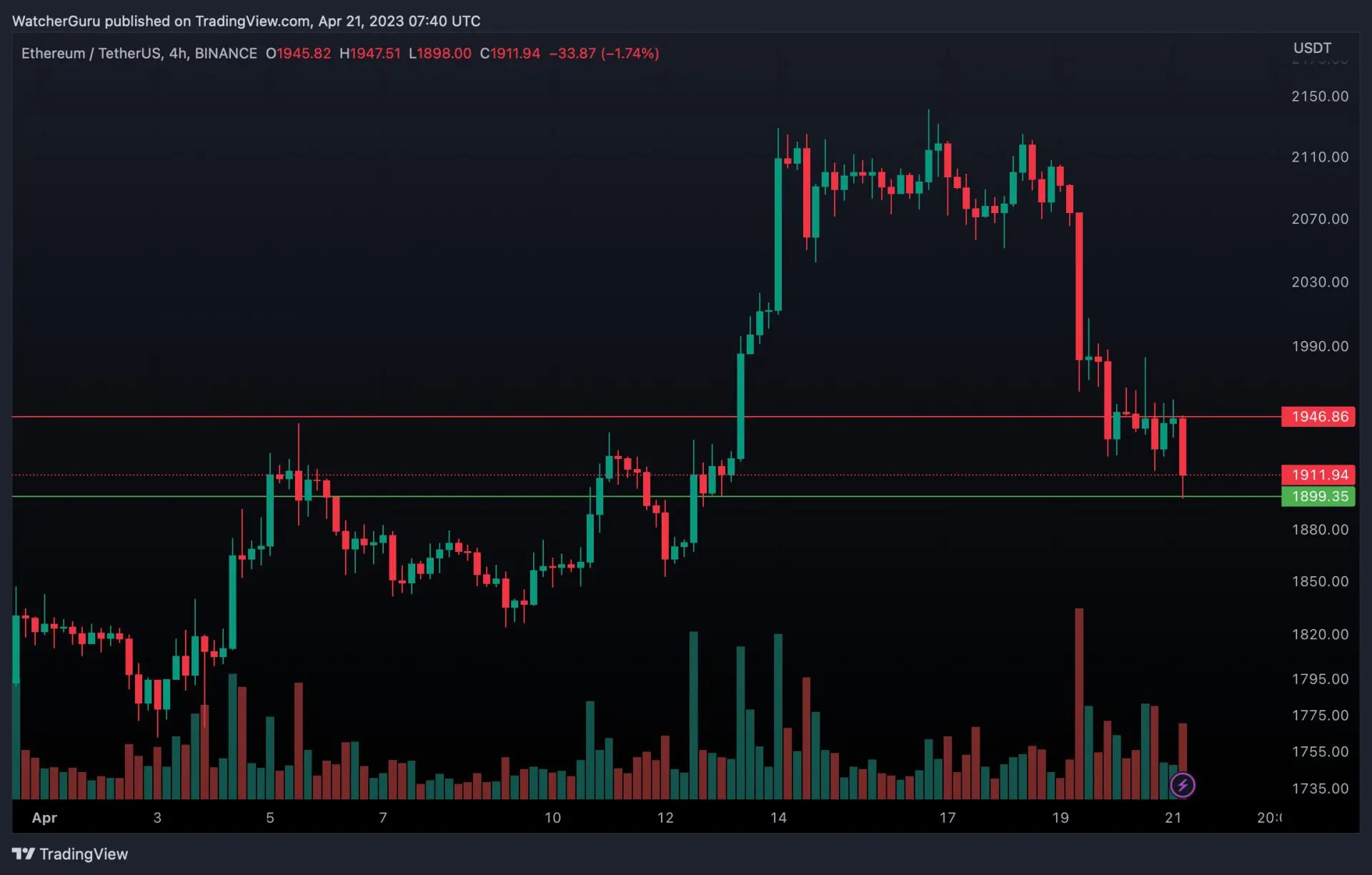 At press time, Bitcoin (BTC) was trading at $27960, down by 3.3% in the last 24 hours, while Ethereum (ETH) was trading at $1911.94, down by 2.1% in the last 24 hours.