The cryptocurrency market has begun a descent as investors brace themselves for the FOMC meeting. Bitcoin (BTC) has dropped 2.2% on the daily chart, while Ethereum (ETH) has fallen by 2.1% in the same time frame. The global cryptocurrency market cap has also dipped by 2.2%, currently sitting at $1.15 trillion.
Bitcoin (BTC) is currently hovering near its support area of $24,153. If BTC breaks this support level, it might find new support levels around the $21,513 mark. However, if the FOMC meeting is received positively, we could see BTC breaching its current resistance at $25,000. Furthermore, BTC's RSI (relative strength index) is below 50, signaling rising sell pressure.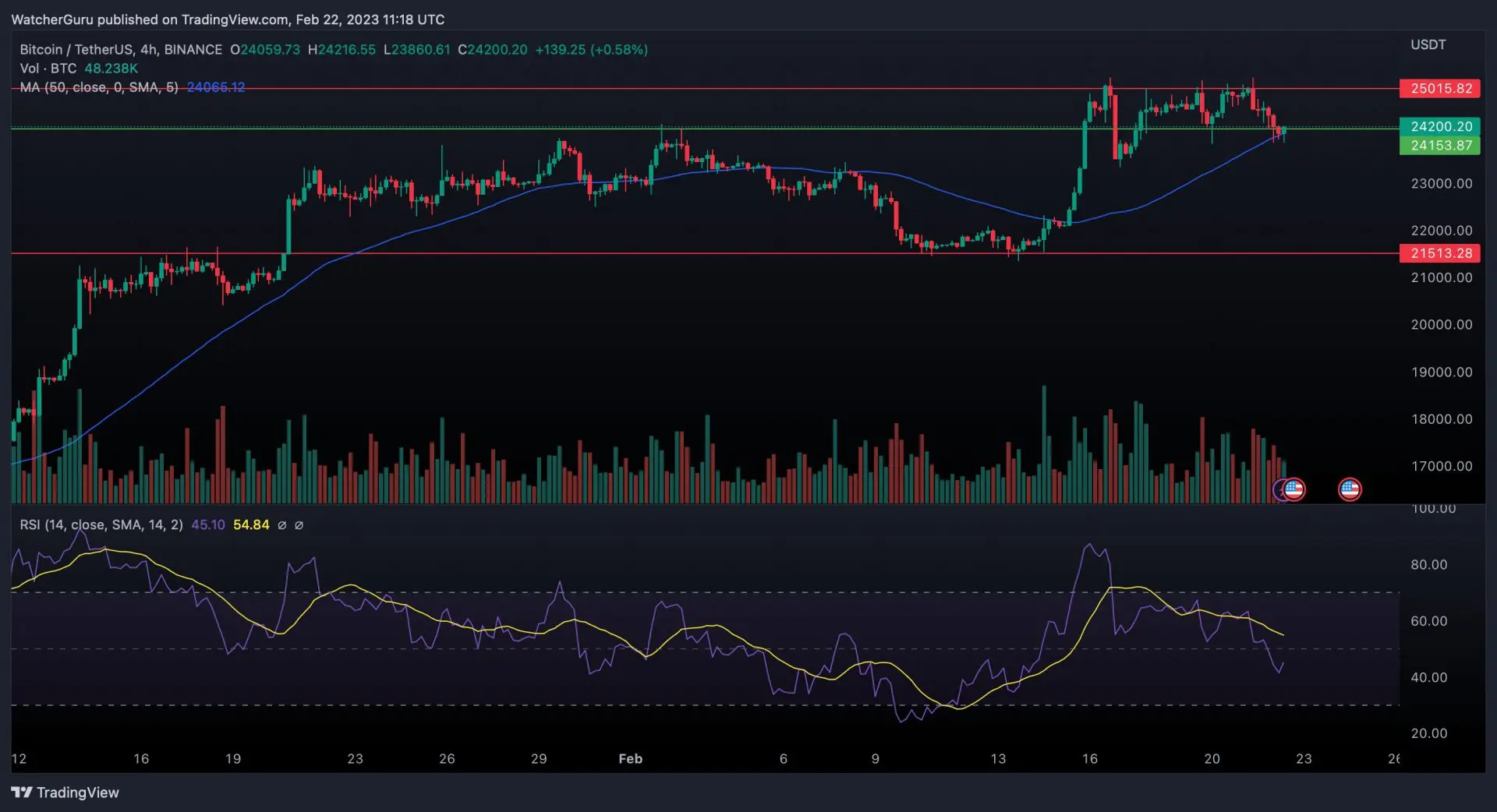 Apart from Bitcoin (BTC), Ethereum (ETH) has also begun to dip. ETH has breached its support level, which could see the asset's price fall further, forming a new support level at around $1540.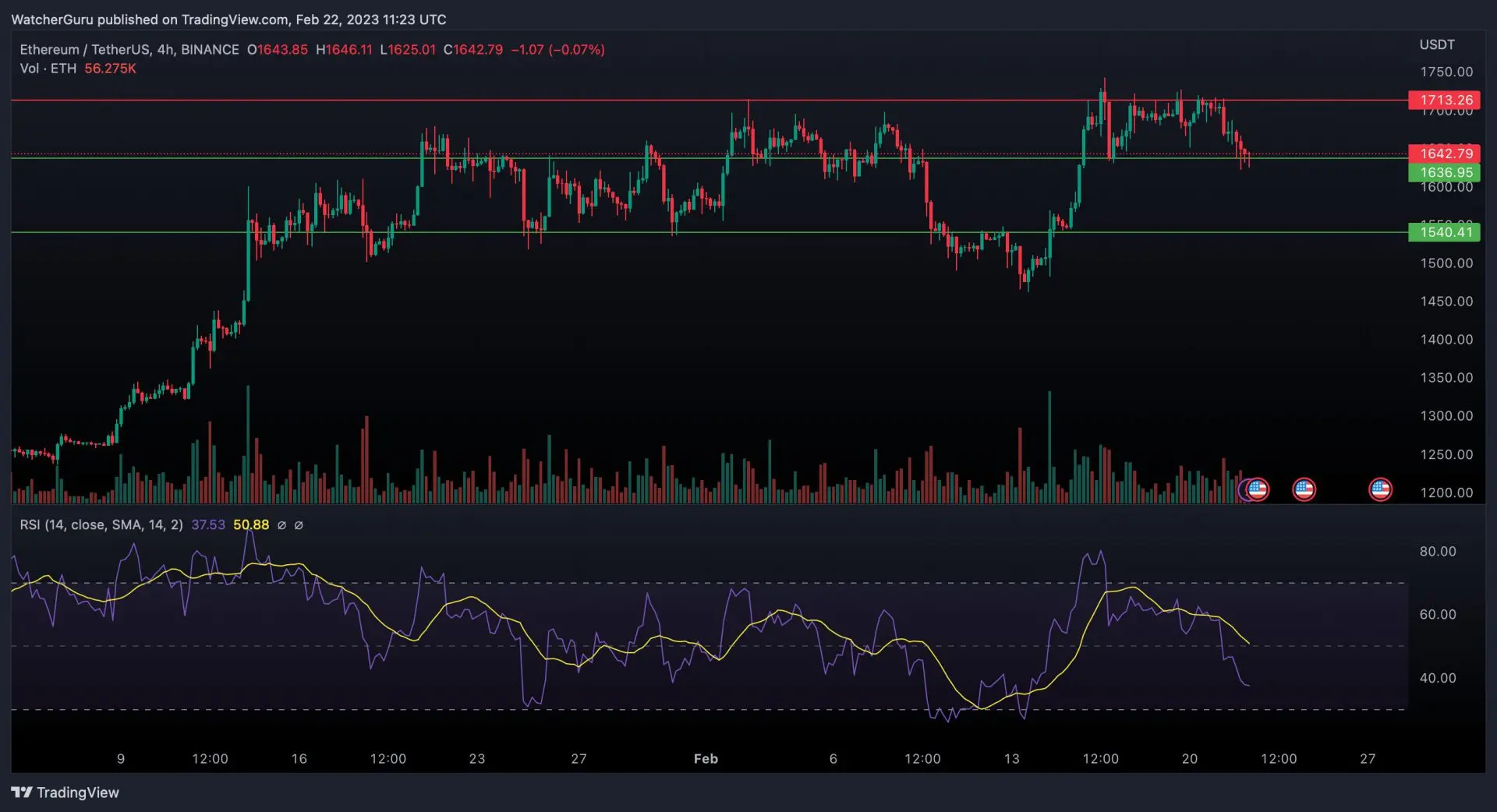 Will the FOMC meeting further hamper Bitcoin and Ethereum?
The FOMC meeting is scheduled to be held later today. Many expect a hawkish outlook from the FED, which could lead to increased volatility in the cryptocurrency market. The FOMC meeting has historically always led to some volatility, whether in cryptocurrencies or stock markets. The Personal Consumption Expenditures Index is also anticipated to enhance market volatility.
Moreover, inflation in the U.S. fell to 6.4% in January. However, the figure was higher than previously anticipated. The Federal Reserve is sticking to its 2% inflation target. If the FOMC meeting is received positively, Bitcoin (BTC) and Ethereum (ETH), along with the larger market, could see a fresh rally. However, a hawkish outlook could do the exact opposite.
At press time, BTC was trading at $24,169.06, up 0.2% in the last hour. Meanwhile, ETH was trading at $1,643.13, up 0.1% in the last hour.