Bitcoin [BTC], the largest cryptocurrency, is frequently likened to gold due to its shared attributes of being sound money and a store of value. These characteristics, along with the limited supply of both assets, have garnered significant attention from investors. As a result, Bitcoin has earned the title "digital gold." One aspect that has been closely observed is the correlation between Bitcoin and the precious metal. However, this perception is shifting as the correlation between Bitcoin and gold has been declining.
Recent data provided by Into The Block indicated that Bitcoin's correlation with gold has recently turned negative. This change followed a period when Bitcoin exhibited a multi-year high correlation with gold in April. Until last week, the correlation between the two assets had remained positive, but there has been a sudden decline in the same.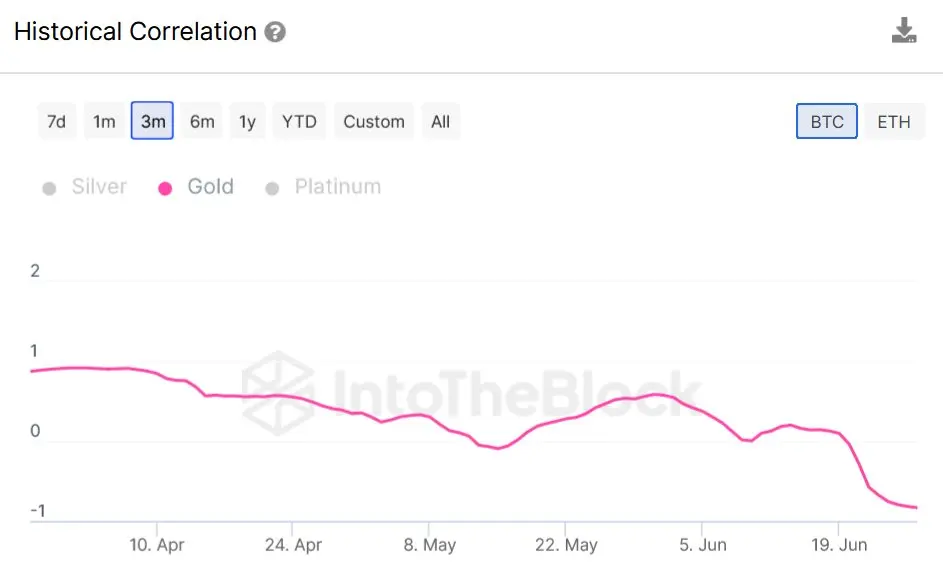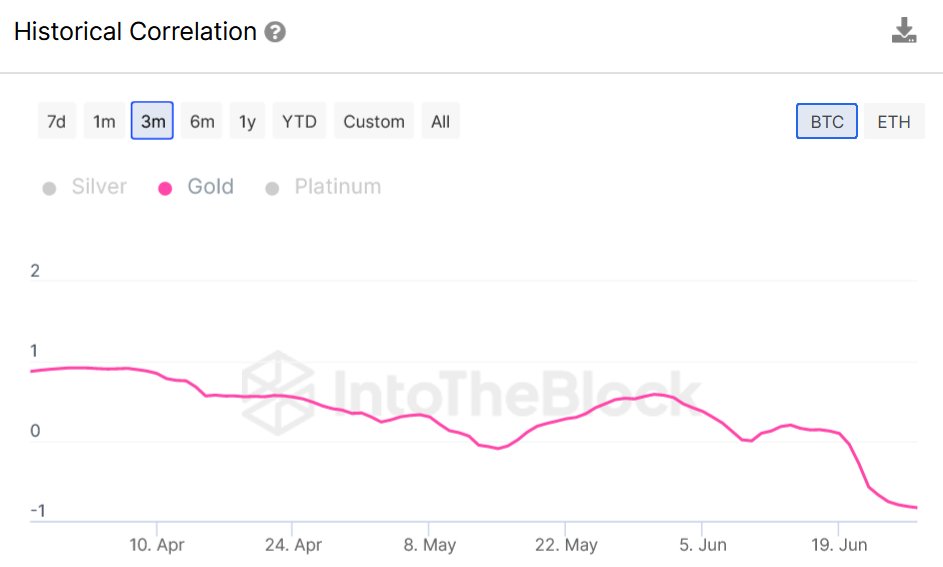 It is important to mention that BTC's correlation with tech stocks has also seen a decline. Dessislava Ianeva, research analyst at Kaiko highlighted the reason behind the latest dip. She said,
"The main reason for the declining correlation is that Bitcoin has been largely impacted by crypto-specific events. A lot of de-risking has already taken place last year with many institutional investors exiting the market. [This] means that these investors are not likely to sell both crypto and tech equities simultaneously."
How does this impact the Bitcoin market?
In the market, a decreasing correlation between assets is generally unfavorable when the other asset is experiencing positive performance. However, investors view the declining correlation with gold as a positive development in the case of Bitcoin, since gold has not demonstrated strong performance recently. In the past week, gold experienced a decline of 1.53%. This decreasing correlation provided an opportunity for Bitcoin to decouple from gold and exhibit independent performance.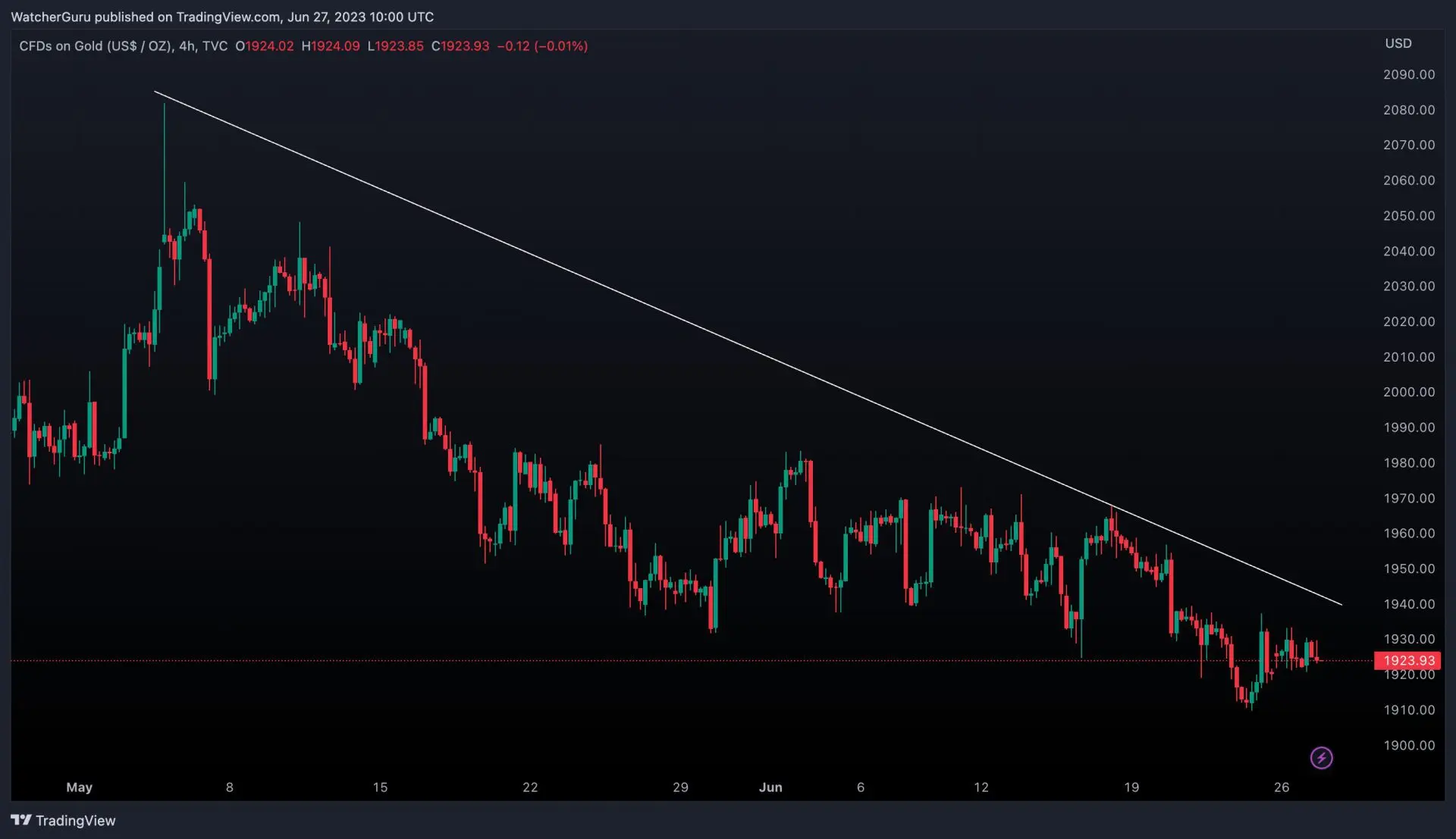 However, there is another viewpoint that analyses this situation as potentially negative. Market participants commonly acknowledge Bitcoin and gold as safe-haven assets that retain their value during periods of economic instability. A high correlation between Bitcoin and gold suggested that they exhibit a tendency to move in the same direction. Experts generally sense it as a positive outcome. This notes that investors view them as having similar qualities and may use them interchangeably as safe-haven assets.
On the other hand, a low correlation between Bitcoin and gold implies that they move in different directions. This can be perceived as negative because it implies that investors actively perceive them to have distinct characteristics, which could potentially dilute their effectiveness as safe-haven assets. Therefore, the latest decline in correlation could take a toll on the king coin's "safe-haven" tag.