The cryptocurrency markets took a dive today after a prolonged period of market recovery. Bitcoin (BTC), the original crypto, fell close to 3% in the daily charts, with over $35 million in liquidations in the last 12 hours. However, the largest crypto project is reporting incredible numbers in regard to its mining operations.
Bitcoin mining difficulty reached all-time highs for the two previous months. According to the data from BTC.com, this month will not be any different. As per the data, mining difficulty is estimated to increase by about 2.1% on April 20, touching 48.91 trillion. The figure is a 13 trillion increase since the beginning of 2023.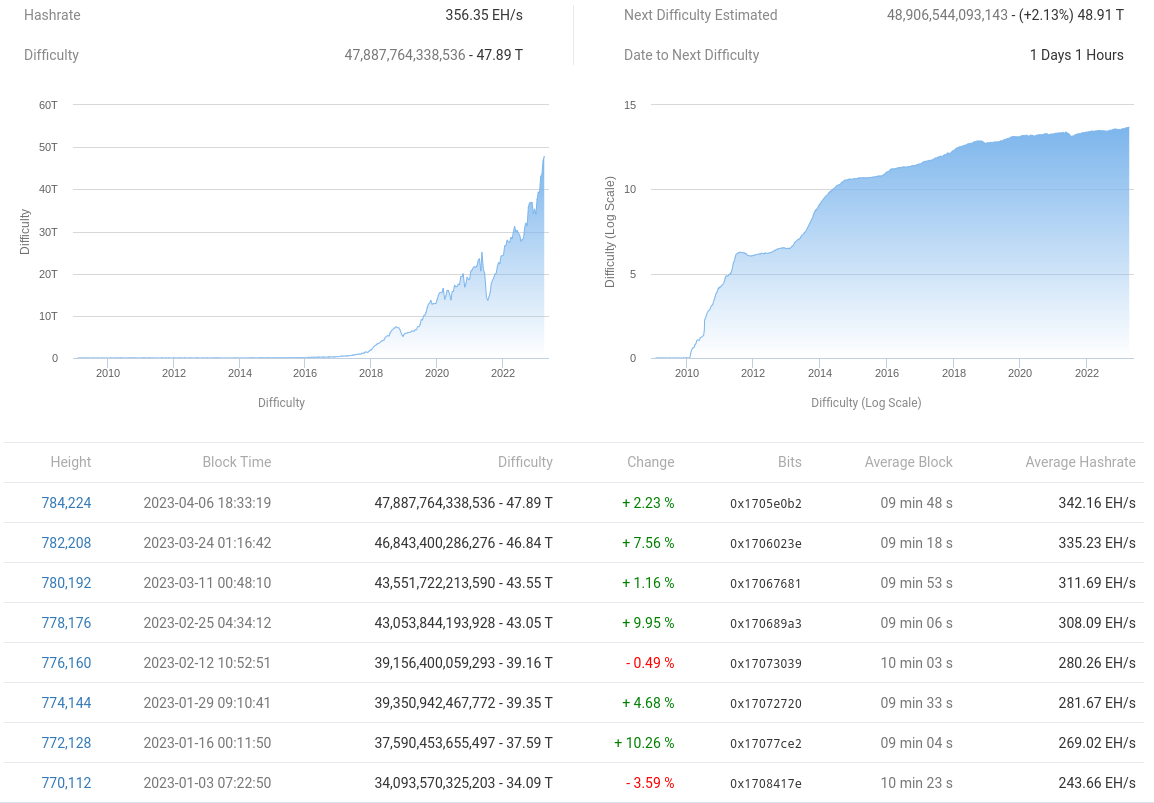 Furthermore, the network's hash rate is also estimated to reach new peaks. BTC's hash rate reached a new all-time high of 418 exahashes per second (EH/s) on April 18.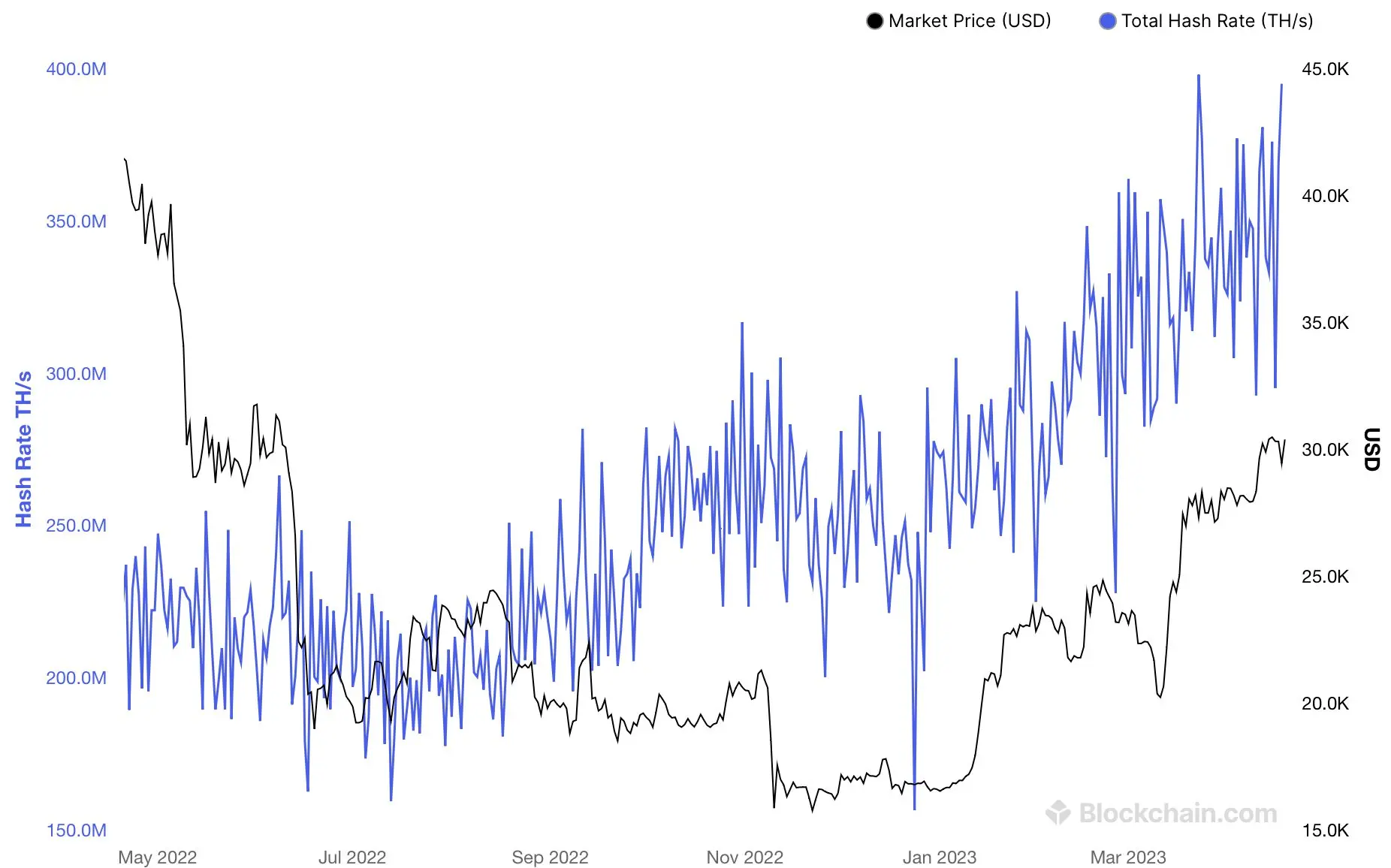 Additionally, miners' revenue has been increasing since January, apart from a dip in the middle of March. Current miners' revenue is the highest since June 2022.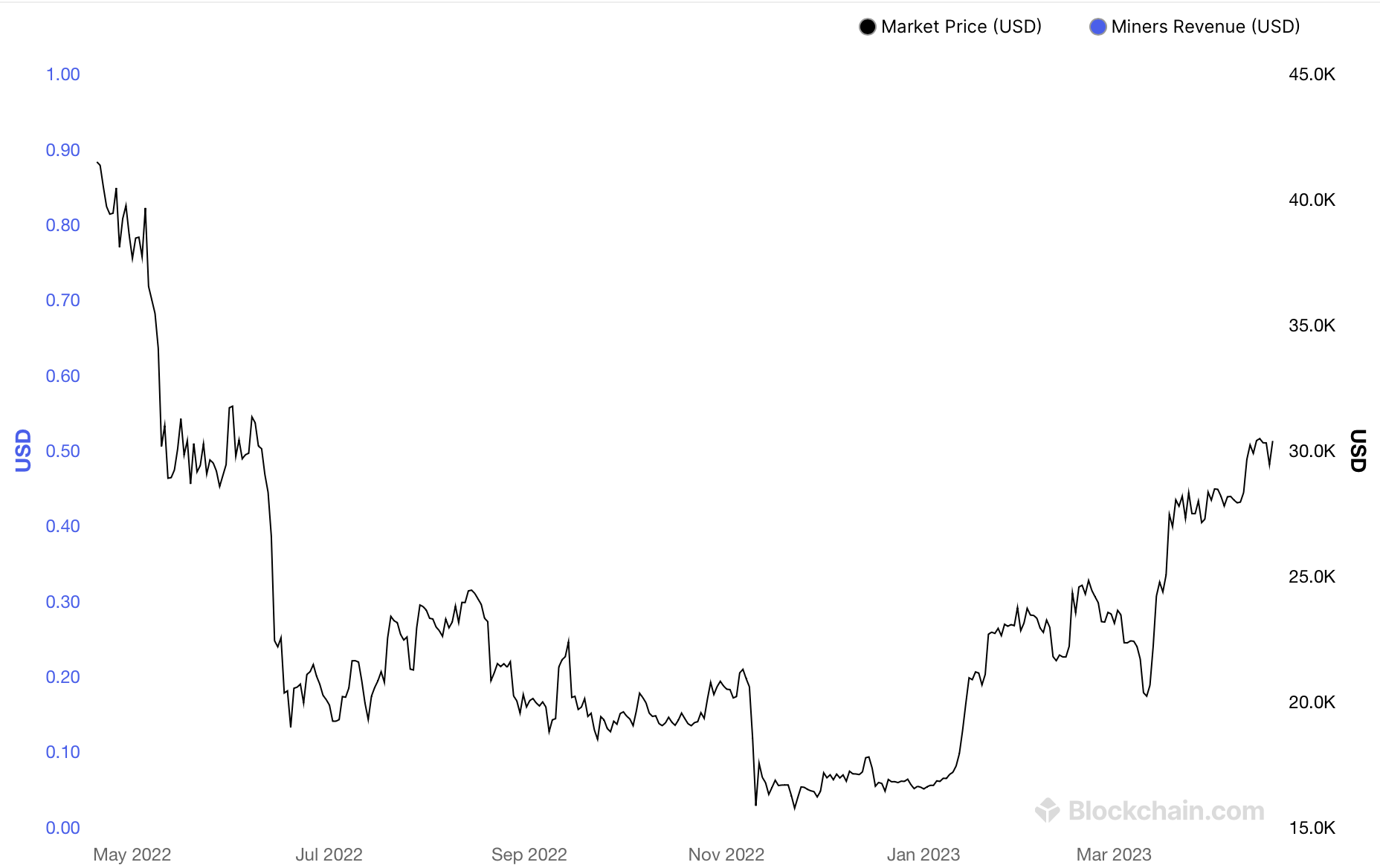 Meanwhile, a look at the current miner balances reveals that BTC sales are rising on a rolling 30-day basis. According to Glassnode data, on April 18, miners reduced their Bitcoin holdings by 648 BTC from one month prior. Comparing the changes to sell-offs that followed the FTX implosion in Q4 of last year, the changes are enormous.
With hashrate increasing, will Bitcoin prices rebound?
The hashrate is an important measure that many investors take into account. Some people believe that price follows the hashrate. However, many have requested to reconsider how the hashrate is calculated because estimates are sometimes inaccurate and can be misleading. Hence, there doesn't seem to be an exact reason for the latest crash, and it could be a simple long squeeze.
On the other hand, the increase in mining metrics could be a result of Russia amping up its mining activities. The country recently prepared a draft to allow crypto payments for international trade. This has raised worries that with a significant hashrate, governments could exert pressure on miners to restrict transactions. Others feel that employing hashrate to gain Bitcoin is the actual "danger."
According to Pierre Rochard, vice president of research at Riot Platforms, unfriendly nations might use higher hash rates to earn BTC and constitute a threat. At press time, BTC was trading at $29,172.05, down by 0.4% in the last hour.