While the markets plunge in response to the anticipated interest rate hike, Bitcoin's (BTC) hashrate has reached a new all-time high. As per the data on Coinwarz, BTC's hashrate reached 325.11 EH/s on the 11th of October, at block 758,138.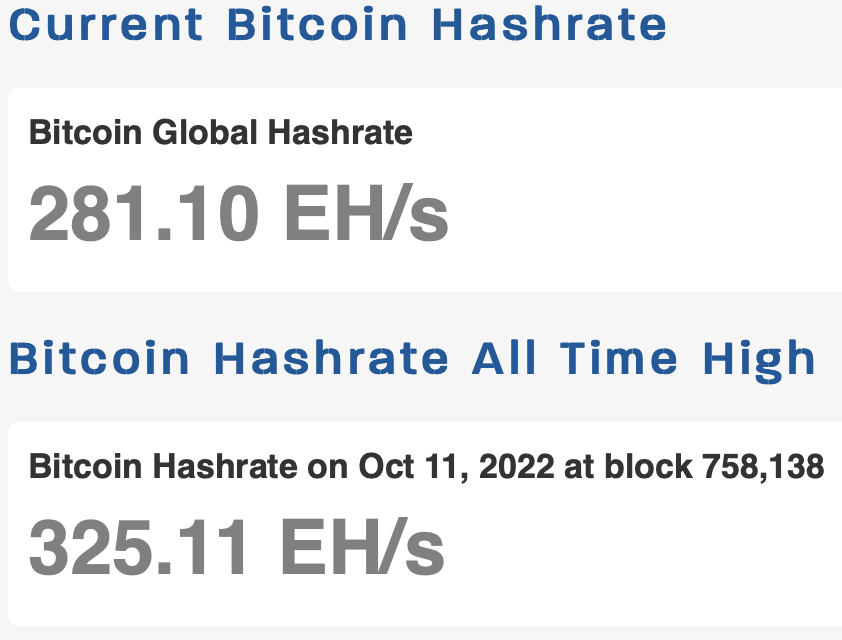 Although Bitcoin's price seems to be tumbling, the hashrate seems to be moving the other way around. The new all-time high comes a week after the previous peak a week prior, on the 5th of October. However, at press time, the hashrate dropped to 281.10 EH/s.
Why is BTC's hashrate reaching new ATHs so often?
There are several reasons why Bitcoin's hashrate might be increasing. Firstly it could have something to do with the falling prices of GPUs. The global chip shortage in early 2022 was a cause of concern for not just miners. With the chip shortage problem seemingly at an end, rig prices have consequently gone down. This might have led to more miners joining the network.
The second reason could be the increase in crypto-friendly regulations in many areas. Kazakhstan, Canada, and Germany, among others, have become favorite spots for miners to set up their operations. Many new miners from the aforementioned areas have also joined the network.
And thirdly, Ethereum's move to a Proof-of-Stake (PoS) consensus method might have pushed ETH miners into the Bitcoin network, leading to a surge in hashrate.
How are Bitcoin miners faring?
While an increasing hashrate means that the Bitcoin network is more secure than ever, it doesn't reflect the same in miners' ability to earn more incentives, as mining gets more difficult.
According to the data on Blockchain.com, network difficulty also reached an all-time high, at 33.739t.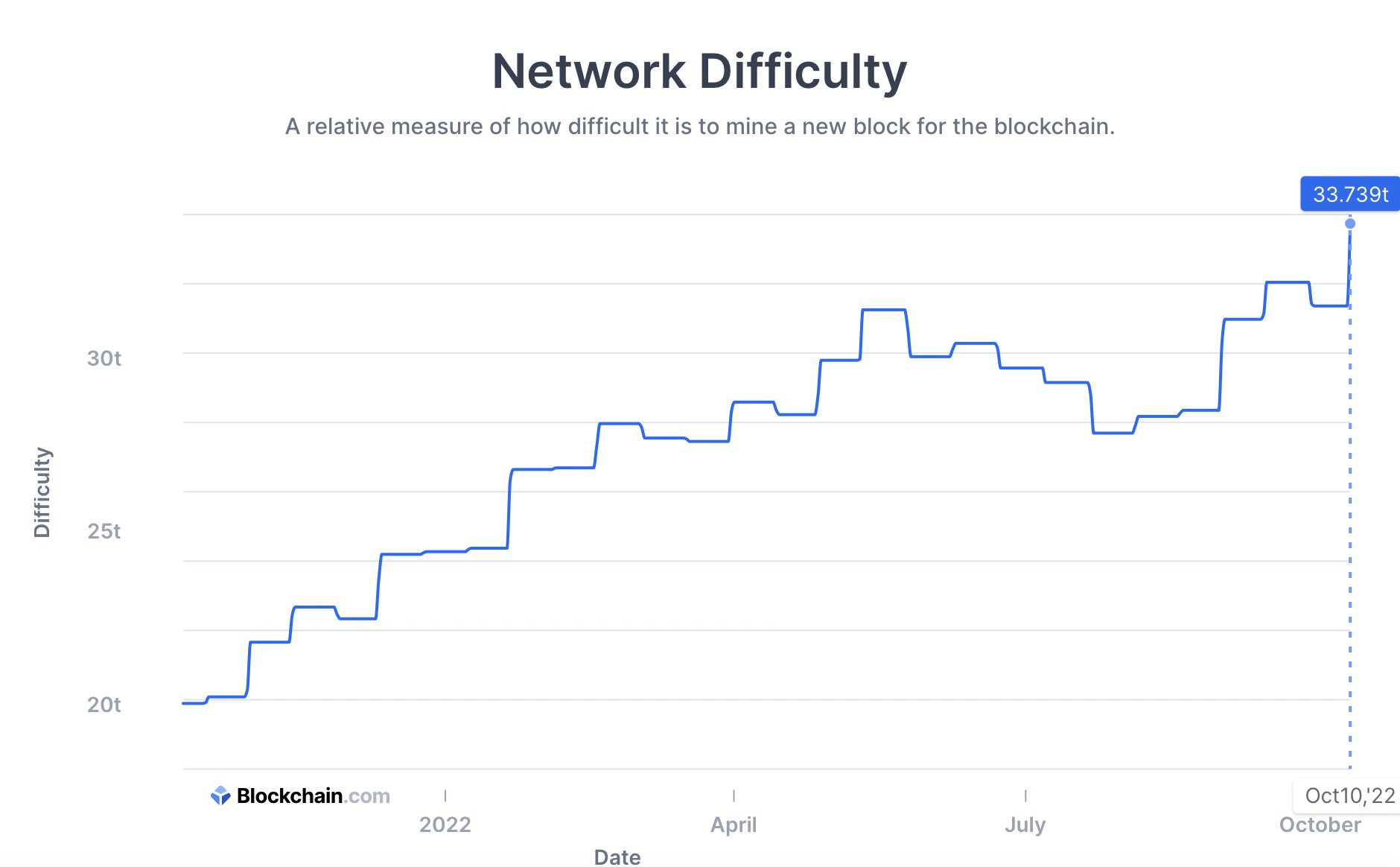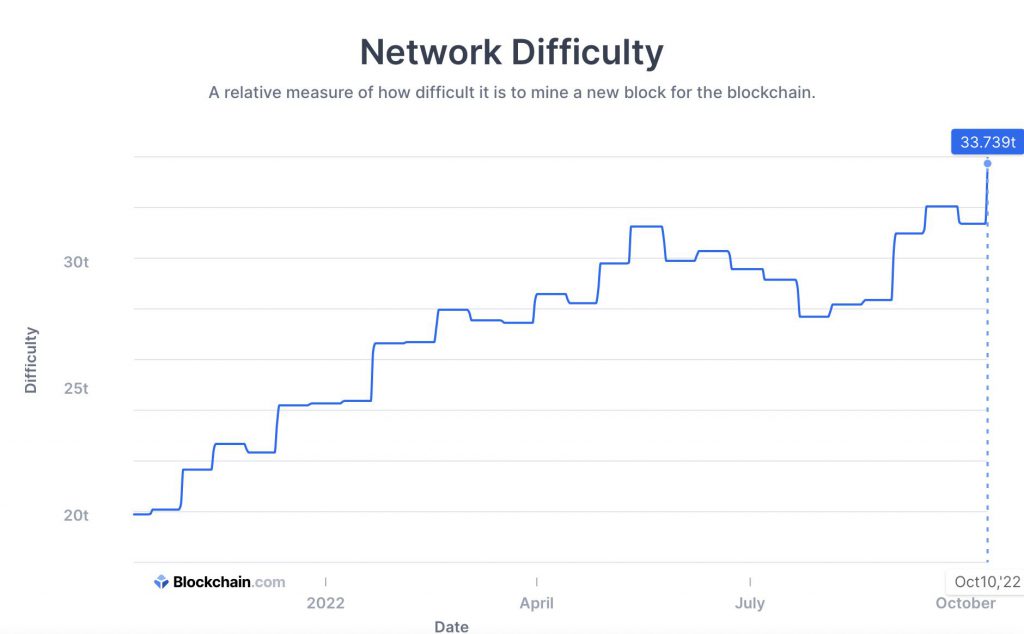 Furthermore, miners' revenue continues to move sideways, then upwards.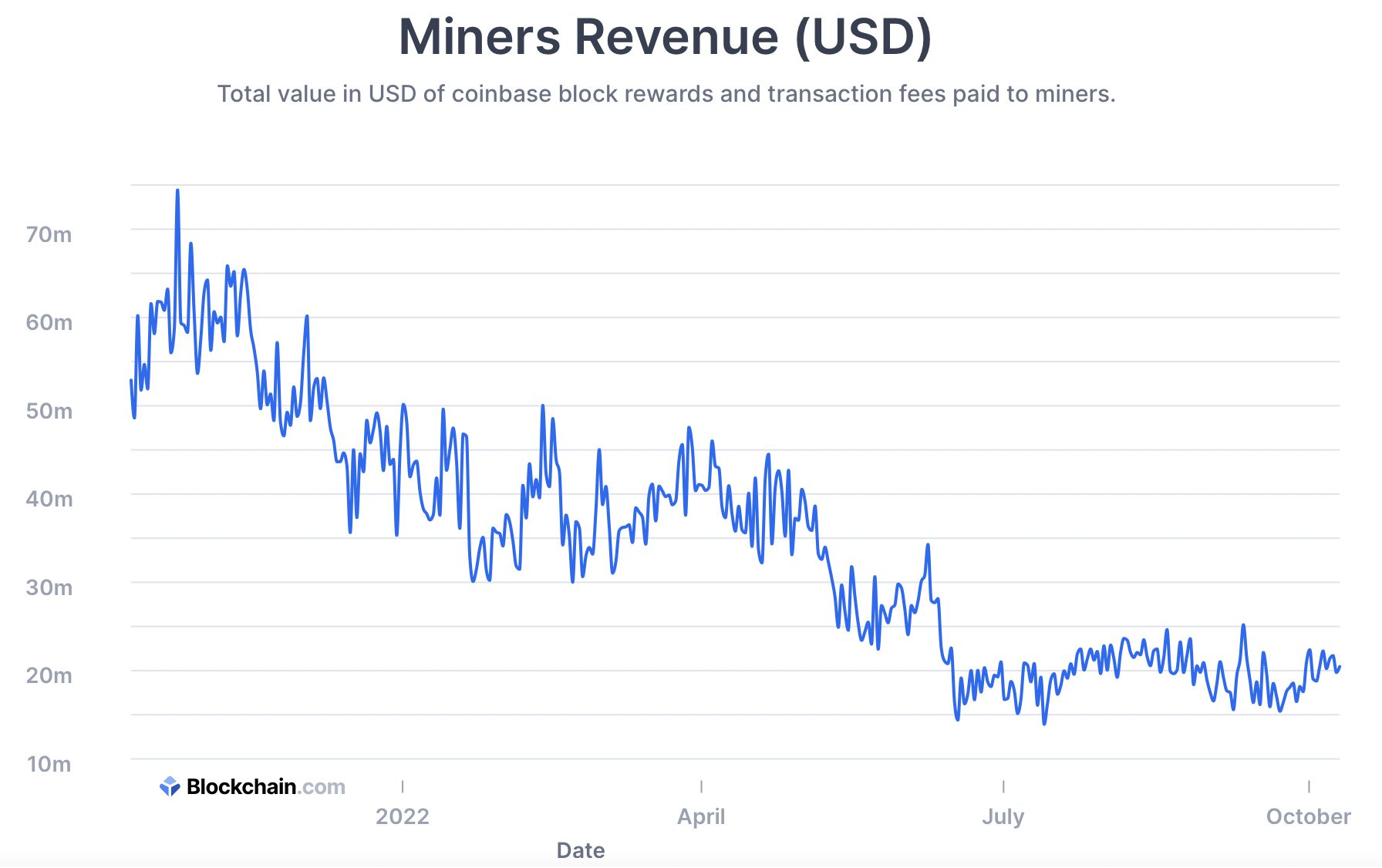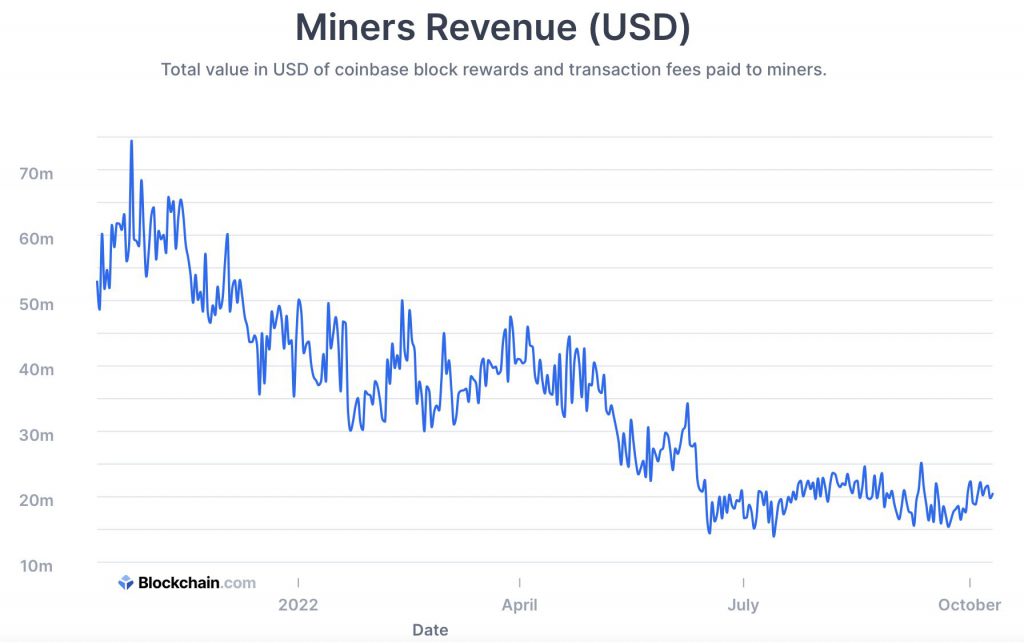 All the data translates to more difficulty to mine Bitcoin and less revenue for the miners. This could potentially push miners to shut off their rigs if profitability becomes an issue. Doing so would again decrease the difficulty, prompting them to turn on their rigs once again.
Nonetheless, BTC's prices continue to plummet, as investors brace for another interest rate hike from the Fed. At press time, Bitcoin (BTC) was trading at $19,074.43, down by 1.2% in the last 24 hours.