Bitcoin climbed above the $30,000 mark this month and is trading at $34,000 on Wednesday. The leading cryptocurrency doubled in price this year delivering profits to investors in the last seven months. Bitcoin spiked 102% from January to October this year, as it rose from a low of $16,500 to a high of $34,000. Investors who took an entry position in early 2023 have now doubled their investment in just 10 months.
Also Read: U.S. Government Loses $116 Million by Selling Bitcoin Early
BTC doubled in price this year despite the stock and cryptocurrency markets being in the bearish territory. The global economy remains weak due to macroeconomic factors and BTC outperformed leading stocks even during a downturn.
However, a cryptocurrency analyst has predicted that Bitcoin could rise by $10,000 a day in the coming months. The analyst shared a chart highlighting how BTC could jump by $10,000 and take the cryptocurrency markets by surprise.
Bitcoin Could Spike $10,000 In a Single Day, Claims Cryptocurrency Analyst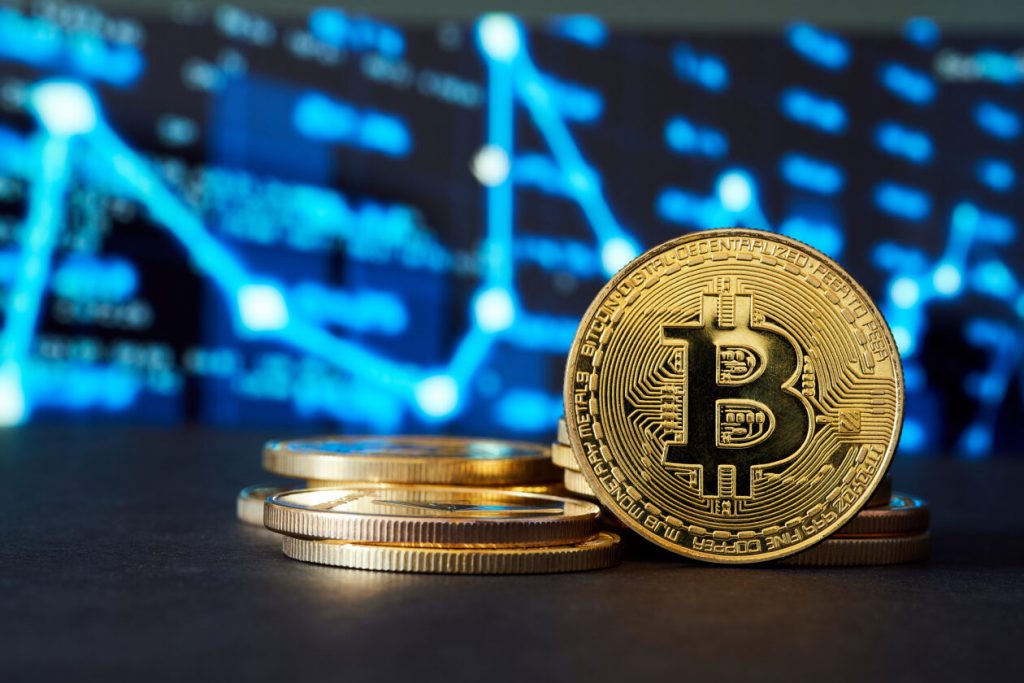 Pseudonymous cryptocurrency analyst 'Credible Crypto' explained to his 348,000 followers on X that the RSI is pushed into the overbought territory on higher timeframes. With the momentum on the rise for BTC, the king cryptocurrency could take a giant leap from here, he forecasted.
Also Read: BlackRock's iShares Bitcoin Trust Relisted on the DTCC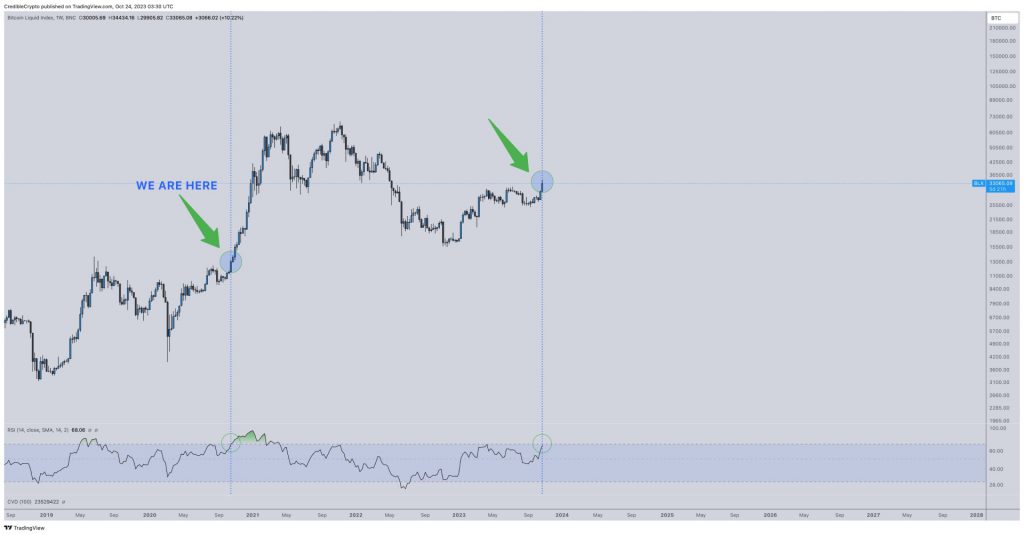 "Think we will finally get our first $10,000+ monthly candles here in October," he predicted. "You think these last couple of days have been crazy? It's nothing compared to what we will see in the coming weeks. The biggest moves occur as RSI pushes into overbought territory on higher timeframes, starting with the weekly. We're just getting warmed up," he predicted.
Also Read: Bitcoin: How Much Will 1 BTC Be Worth in 2030?
However, the cryptocurrency markets are highly volatile and cut both ways in the indices. There is no guarantee that BTC could spike by $10,000 in a single day. It is advised to do thorough research before taking an entry position into Bitcoin now as the markets remain in murky waters.