Miners are quite an integral part of the crypto ecosystem. On a day-to-day basis, they validate blocks and process transactions on the blockchain. In return, they earn rewards in the blockchain's native currency.
As far as Bitcoin is concerned, miners earn via block subsidy/block rewards and transaction fees. Of late, however, this number has been shrinking. In fact, miners' current revenue is substantially less when compared to what they earned during the bull run phases last year. The same can be evidenced below.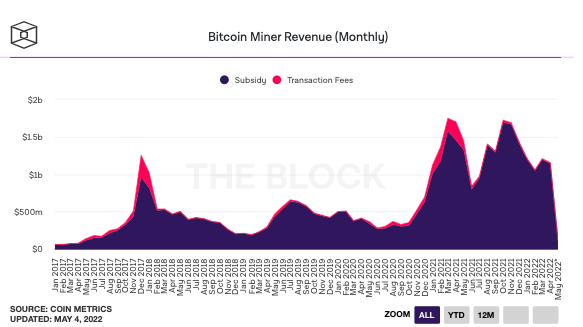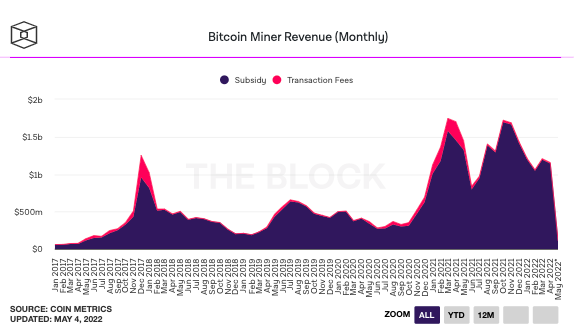 Per the latest data, BTC miners generated a total of $1.16 billion as revenue last month, a 4.3% decrease compared to the previous month. Most bitcoin revenues came from the block subsidy [$1.14 billion], while transaction fees contributed only a minor share [$12.98 million].
What are miners upto though?
Miners are usually considered to be long-term HODLers. After mining coins, they seldom sell them to exchanges immediately. Only during times of emergency or to cover immediate expenses, do they capitulate and tend to dispose of their coins.
To know if miners are HODLing or selling, let's have a look at the miner reserve. This metric, as such, portrays the number of coins held by the affiliated miners' wallets and the value depicted on the chart indicates the reserve that they've not yet sold.
Well, at this point, most miners have their mined tokes. As can be noted below, the miner reserve has noted a macro-incline over the past 14 months. The press time level was also higher than that of mid-April.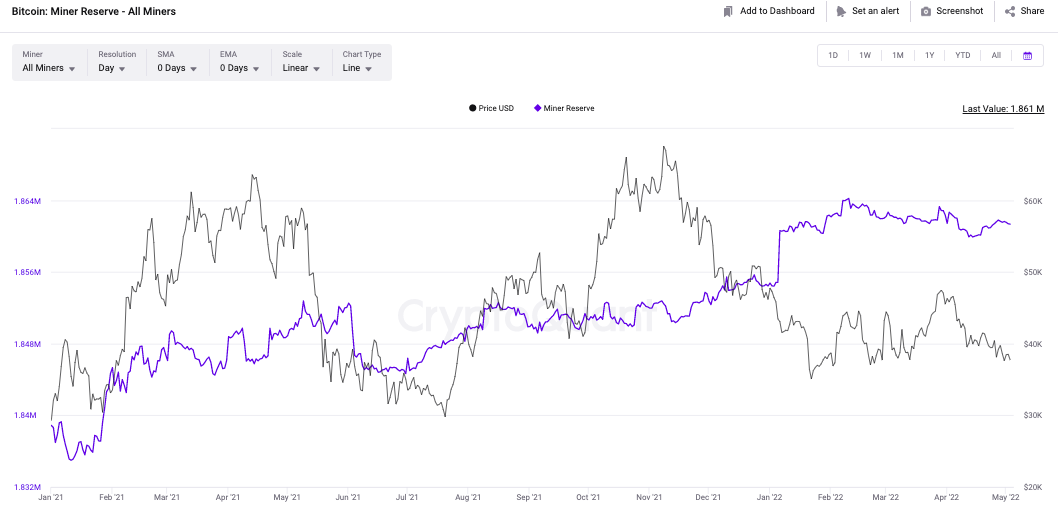 Further, the Miners' Position Index reading of -0.27 confirmed the said trend. Simply stated, the MPI tells how miners shifting their coin positions can impact the asset's price action. A negative reading implies that they're avoiding selling as much as possible and are in favor of accumulation.
So, despite the revenue dip, most miners continue to HOLD their assets, and—like most other HODLers—are perhaps waiting for a new cyclic top to be created before selling.