The cryptocurrency market witnessed an unexpected surge in excitement due to the circulation of false reports suggesting that the Securities and Exchange Commission [SEC] had approved BlackRock's Bitcoin exchange-traded fund [ETF]. This erroneous information resulted in a sudden and sharp increase in Bitcoin [BTC] prices, pushing them to the $30,000 mark. This unanticipated frenzy highlighted the robust demand for regulated BTC investment products. This left many in the crypto community both intrigued and skeptical about the SEC's true intentions.
Matrixport's recent research analysis has illuminated the potential repercussions of BlackRock's BTC ETF receiving regulatory approval on Bitcoin's price. The study reveals two distinct scenarios, offering valuable insights into how the market might react to such an approval.
The first scenario represents a conservative estimate. The research envisions that if the BlackRock Bitcoin ETF secures regulatory clearance, Bitcoin's price could experience a significant upswing. It could reach an estimated level of approximately $42,000. This projection underscores the strong market demand for a regulated BTC investment vehicle. It also upholds the positive sentiment that such an approval could trigger.
The second scenario is more optimistic. It takes into account the potential impact of a substantial influx of capital into the BTC market resulting from the BlackRock Bitcoin ETF's approval. Should an impressive $50 billion flow into the market in response to the approval, Bitcoin's price may experience an even more substantial surge. This optimistic projection anticipates a price increase that could propel BTC to reach roughly $56,000.
At press time, BTC was trading at $28,443.29 with a 0.12% daily rise. It should be noted that BTC surged by 6.33% over the last week.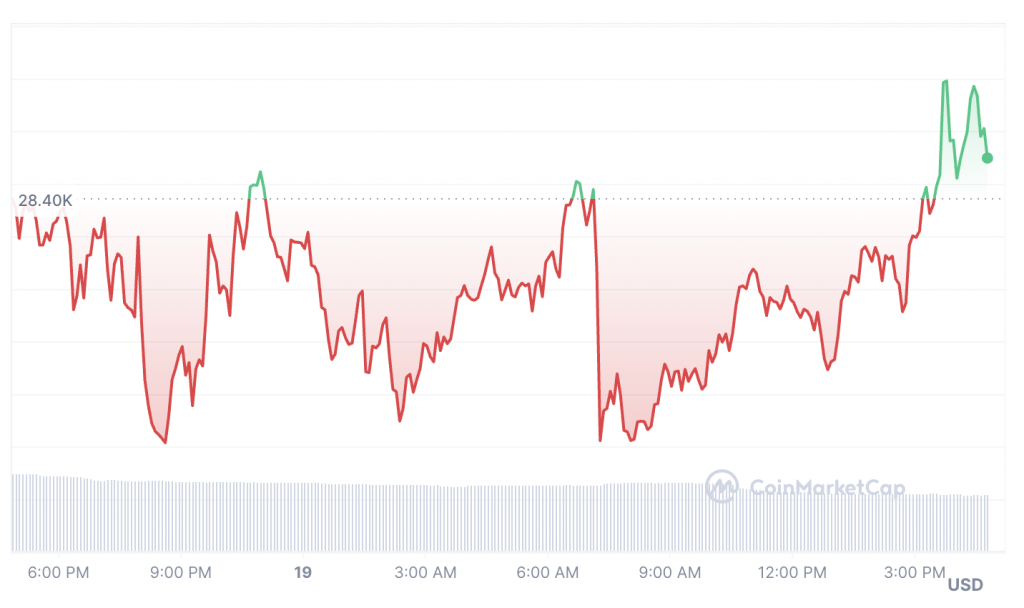 Also Read: BlackRock & JPMorgan To Fuel Next Bitcoin Bull Run, Says Forbes
Is this the right time to buy Bitcoin?
Bitcoin's price journey has been characterized by significant peaks and valleys, offering opportunities for a diverse range of participants in the market. Throughout its history, BTC has undergone numerous cycles of bullish and bearish sentiment, leading to substantial price fluctuations. In 2017, BTC attracted significant global interest when its price skyrocketed to nearly $20,000 before undergoing a substantial correction. This remarkable surge served as an initial introduction to the realm of cryptocurrencies for many individuals. Subsequently, Bitcoin has consistently maintained its allure among both investors and institutional players.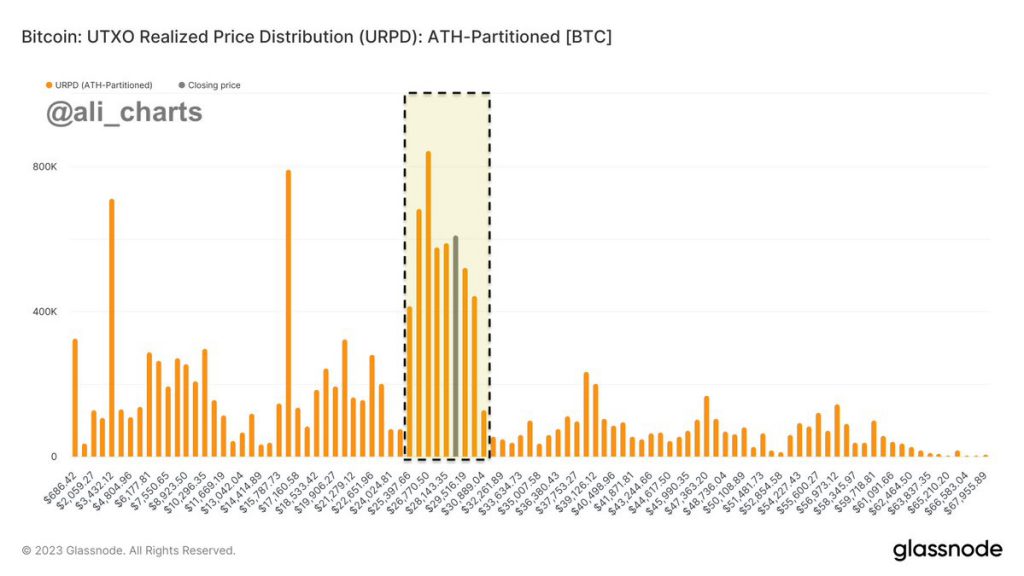 Also Read: Tesla Sold None of Their $312,000,000 Bitcoin in Q3 2023
The year 2021 witnessed a notable and historically relevant development in the cryptocurrency space. Distinguished institutional investors and influential figures from the financial sector made their foray into the Bitcoin market. Two of the most prominent names in this regard are Michael Saylor, the CEO of MicroStrategy, and Elon Musk, the CEO of Tesla. What sets their entry into the Bitcoin market apart is the price range at which they acquired their Bitcoin holdings, notably between $25,000 and $30,000.