Bitcoin remains on the greener side of the spectrum this week as it slowly recovered in price reaching $17,000 levels. BTC faced resistance at $16,500 but forged ahead and is now looking to reclaim the $17,500 spot. The overall crypto markets remain in the green on Thursday delivering decent profits to investors who took an entry position last week.
However, the sudden spurt in price does not usher confidence among investors as the markets firmly remain under bearish grips. BTC could slip in price if it fails to break its resistance levels of $17,500 next.
Also Read: Bitcoin to Reach $18,300 During the Weekend?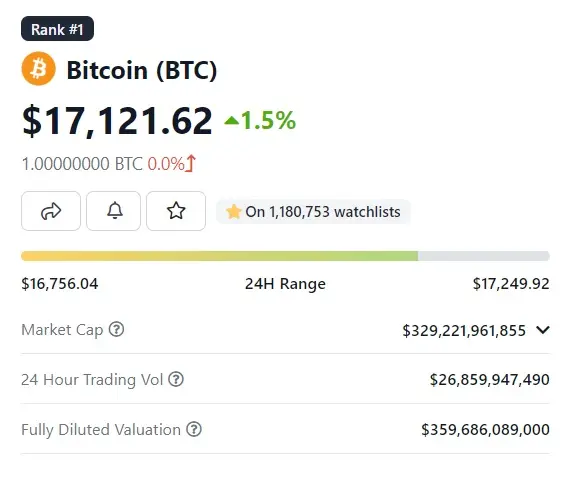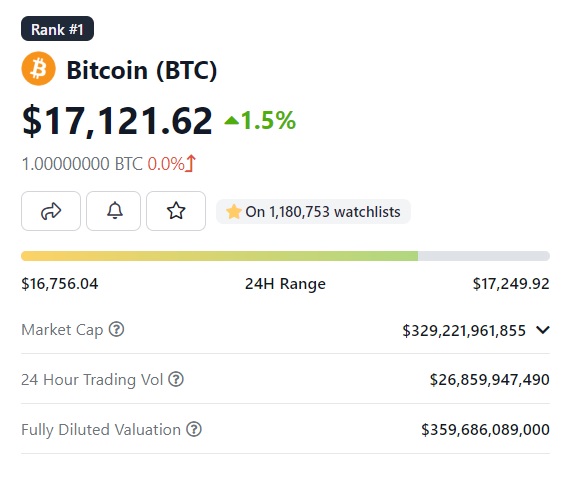 Here's Why Bitcoin & The Crypto Markets Are Up Today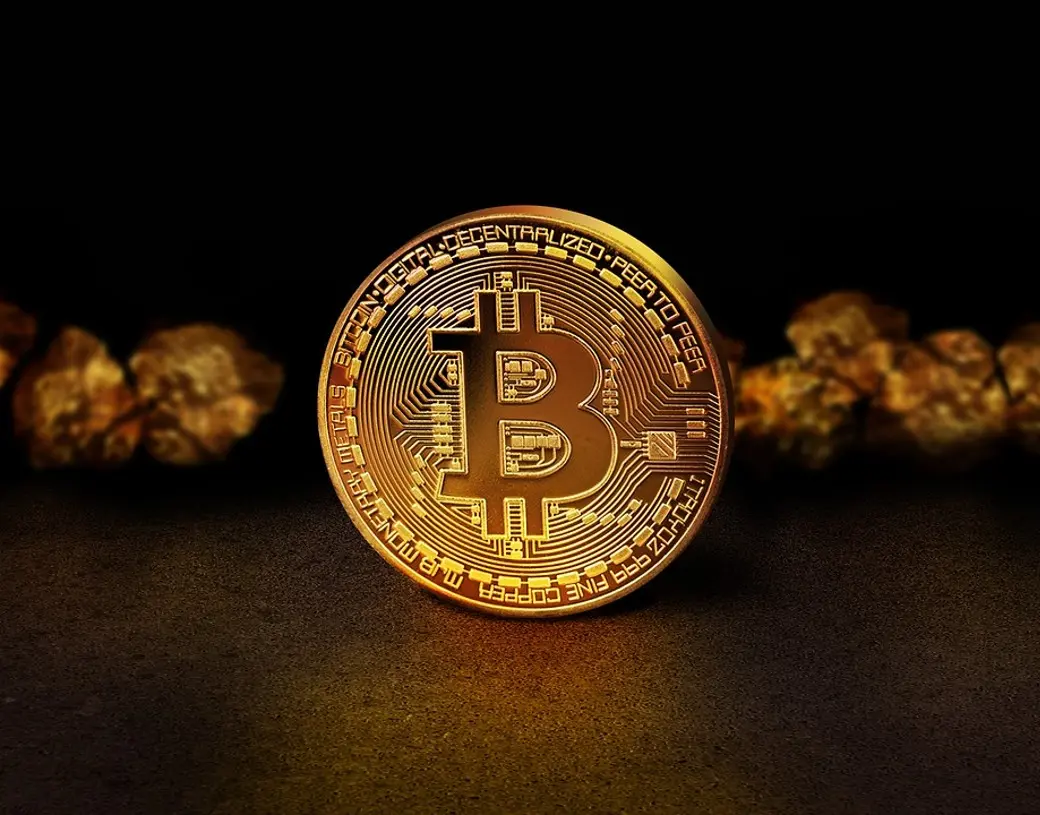 BTC reached the $17,000 level after Fed chief Jerome Powell made a dovish speech rather than a hawkish one on Wednesday. Powell confirmed that the interest rate hikes could slow down in December after aggressively rising it this year to tame inflation.
"It is likely that restoring price stability will require holding (interest rates) at a restrictive level for some time," Powell said. The Fed chief also added, "Despite some promising developments, we have a long way to go in restoring price stability."
The dovish stance from Powell was a change in tone from his previous speeches where the Feds remained aggressive and hawkish.
Also Read: How Long Did Previous Crypto Bear Markets Last Compared to 2022?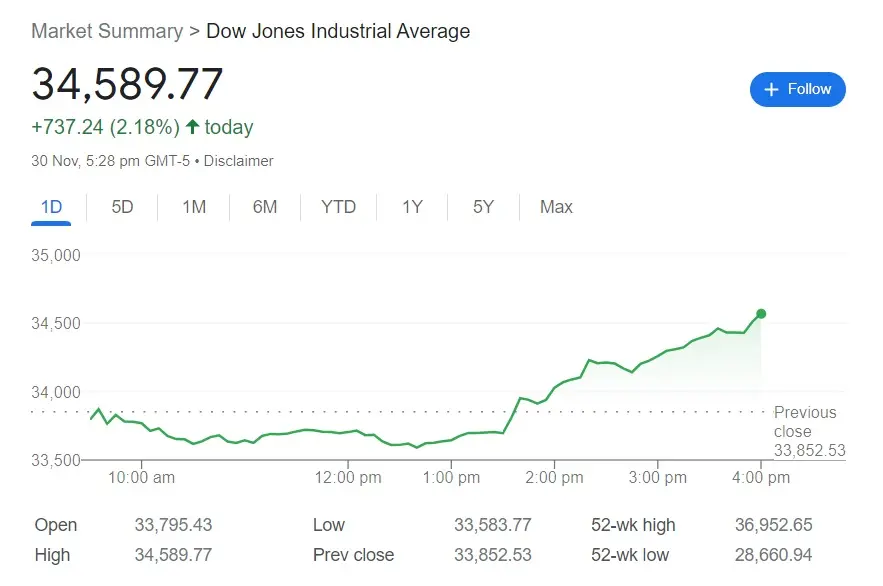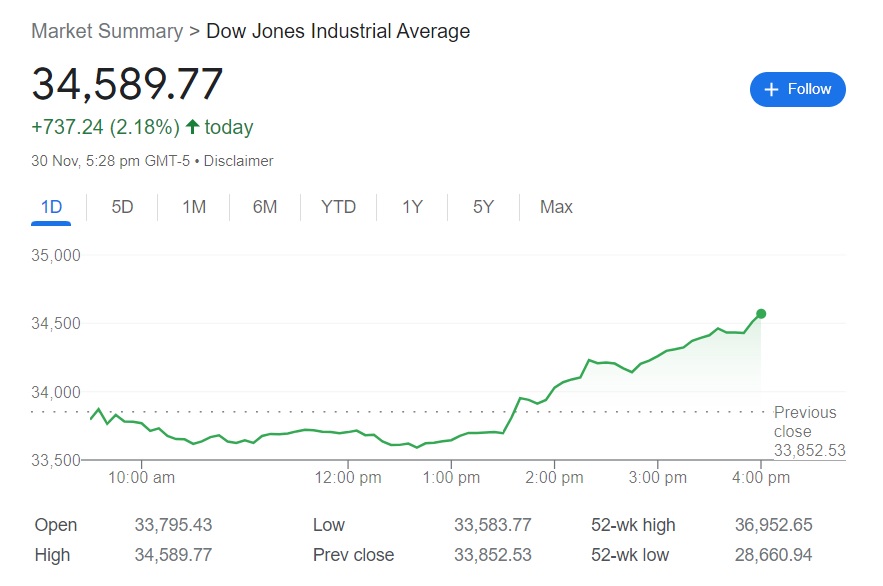 The speech was accepted by Wall Street investors and brought in a new sense of positivity in the markets. Dow Jones jumped 737 points after Powell's speech indicating that the markets were waiting for such a dovish day.
While the stock markets skyrocketed on Wednesday, Bitcoin and the overall crypto markets tagged along with the growth. The markets are expected to be on the greener side this week as interest rates are likely to come down.
The development could make Bitcoin breach its resistance levels of $17,500 and move toward $18,300 in the next leg. Read here for a Bitcoin price prediction for December 2022.
Also Read: Crypto Investors Cash Out $3.5 Billion in Stablecoins in 2 Weeks, Here's Why
At press time, Bitcoin was trading at $17,121 and is up 1.5% in the 24 hours day trade. BTC is down 75.1% from its all-time high of $69,044, which it reached in November 2021.