Many are calling the current phase of crypto one of its worst. The Terra collapse over the summer made history with the death of a blockchain, and the FTX collapse this month reinforced the need for cold storage. Meanwhile, Bitcoin (BTC), the original cryptocurrency, fell to two-year lows. All the gains made in the incredible bull run of 2021 are all but gone. Investors are back to where they were before the 2021 crypto hype.
Although the price of Bitcoin (BTC) has plummeted, there is one metric that is moving in the positive direction. According to IntoTheBlock, Bitcoin searches are soaring on the internet.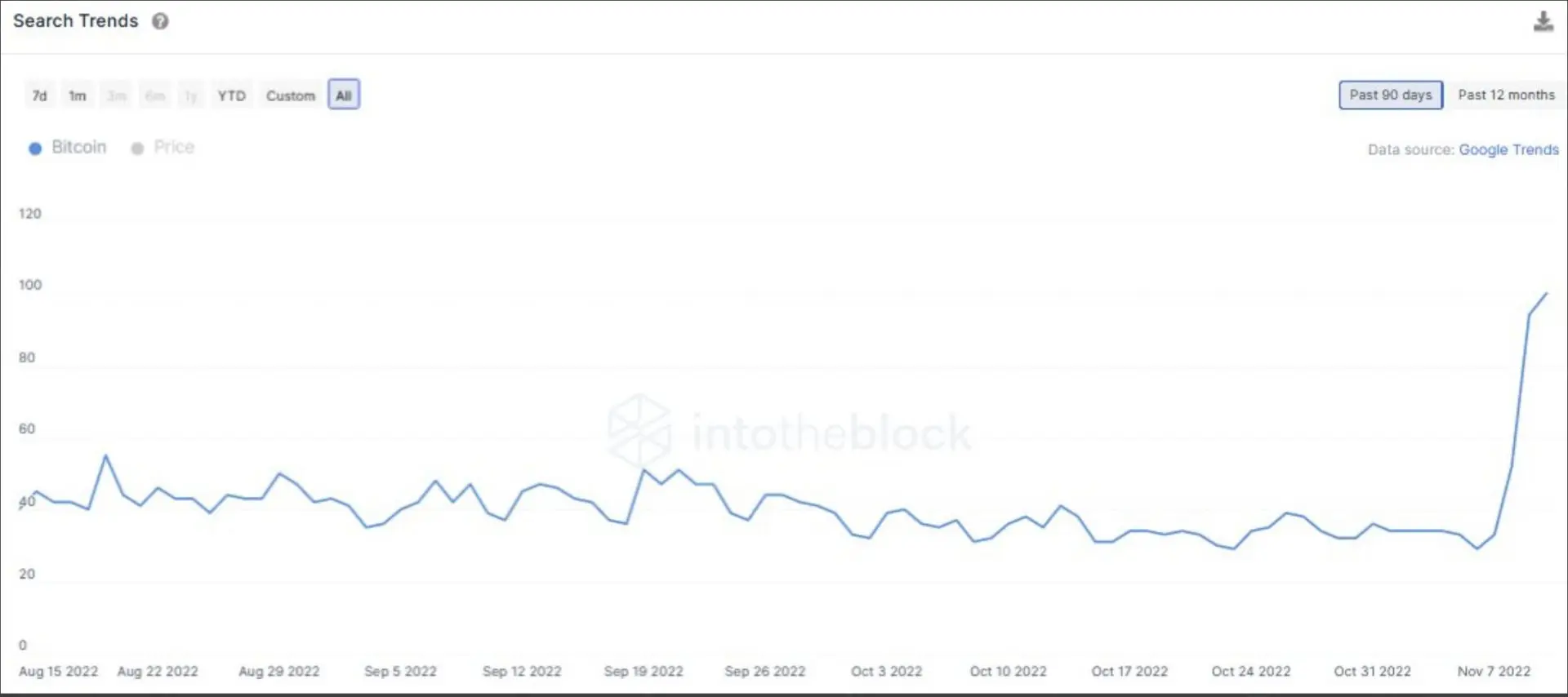 Now searches could be for a host of different things, but it could also mean new players exposing themselves to the asset class. A spike in popularity has always played out well for the original crypto. When BTC was at its highest, a majority of people wished that they had purchased the token when it was cheaper. Well, that time has now arrived. BTC is cheaper than it has been in months, and it could potentially lure in an army of new investors.
When will retail investors sell their Bitcoin?
On the other hand, analysts at Morgan Stanley believe that retail investors will begin selling their Bitcoin if the token hits $10k. According to a report by the financial giant, so far it was the institutions that were selling, while retail investors are holding on to their BTC. However, this could change if the original crypto continues to move downwards.
Market volatility is being increased by creditors selling digital assets to offset their risks, and they will likely disclose their positions in the coming weeks. According to the Morgan Stanley paper, crypto businesses primarily lend to one another, which has limited the spillover to equity markets thus far.
At press time, BTC was trading at $16,775.98, up by 0.6% in the last 24 hours. Furthermore, the token is down by 75.7% from its all-time high of $69,044.77, attained in November of 2021.