PEPE's social media traction is not surprising, as the asset has become the subject of discussion and hype within the crypto community. It has even outshined popular assets like Shiba Inu [SHIB] and Dogecoin [DOGE], which have traditionally held a prominent online presence. However, another crypto asset has taken over PEPE after literally rising from the dead.
Earlier today, Lunar Crush released a list of the top assets based on their combined social and market activity. Surprisingly, PEPE ranked sixth on the list. In an unexpected turn of events, Bitcoin SV [BSV] claimed the top spot on the list, beating out other popular assets.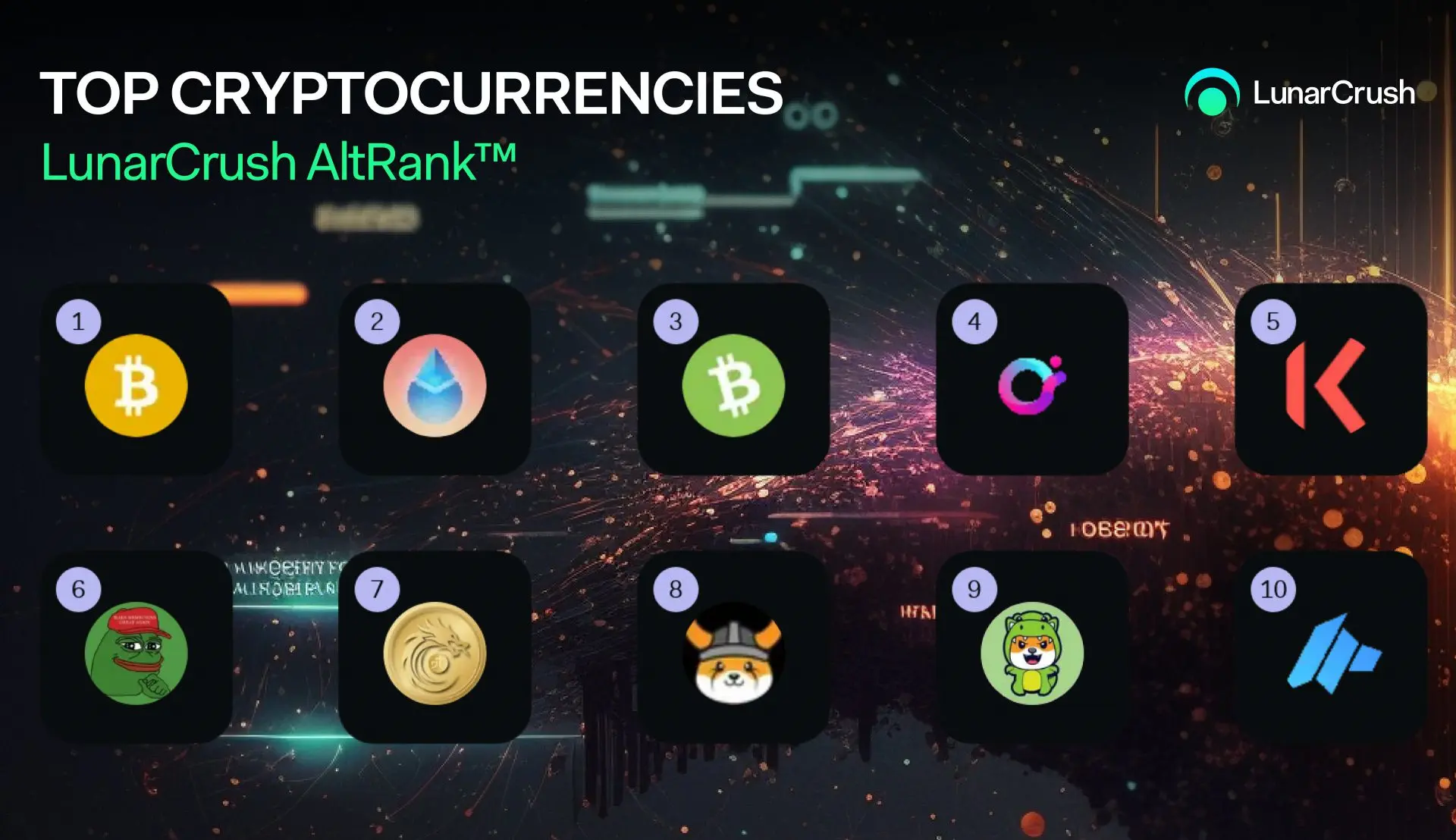 The rise of Bitcoin SV [BSV] to the top spot on the Lunar Crush list is considered unconventional since the asset has been away from the spotlight for years. As newer cryptocurrencies gained popularity and attention, many of the early coins were sidelined. Therefore, the sudden rise of BSV created confusion in the market and caught many off guard.
How did BSV find its way under the spotlight again?
On May 8, Bitcoin SV [BSV] hit its all-time low of $29.46, after experiencing a significant downfall. However, the asset managed to climb back up from this low point. As of now, BSV is 35.48% above its all-time low. At press time, the cryptocurrency was trading for $41.03 with a 15.50% daily rise. Furthermore, the trading volume of BSV has increased by 321.63% over the last 24 hours.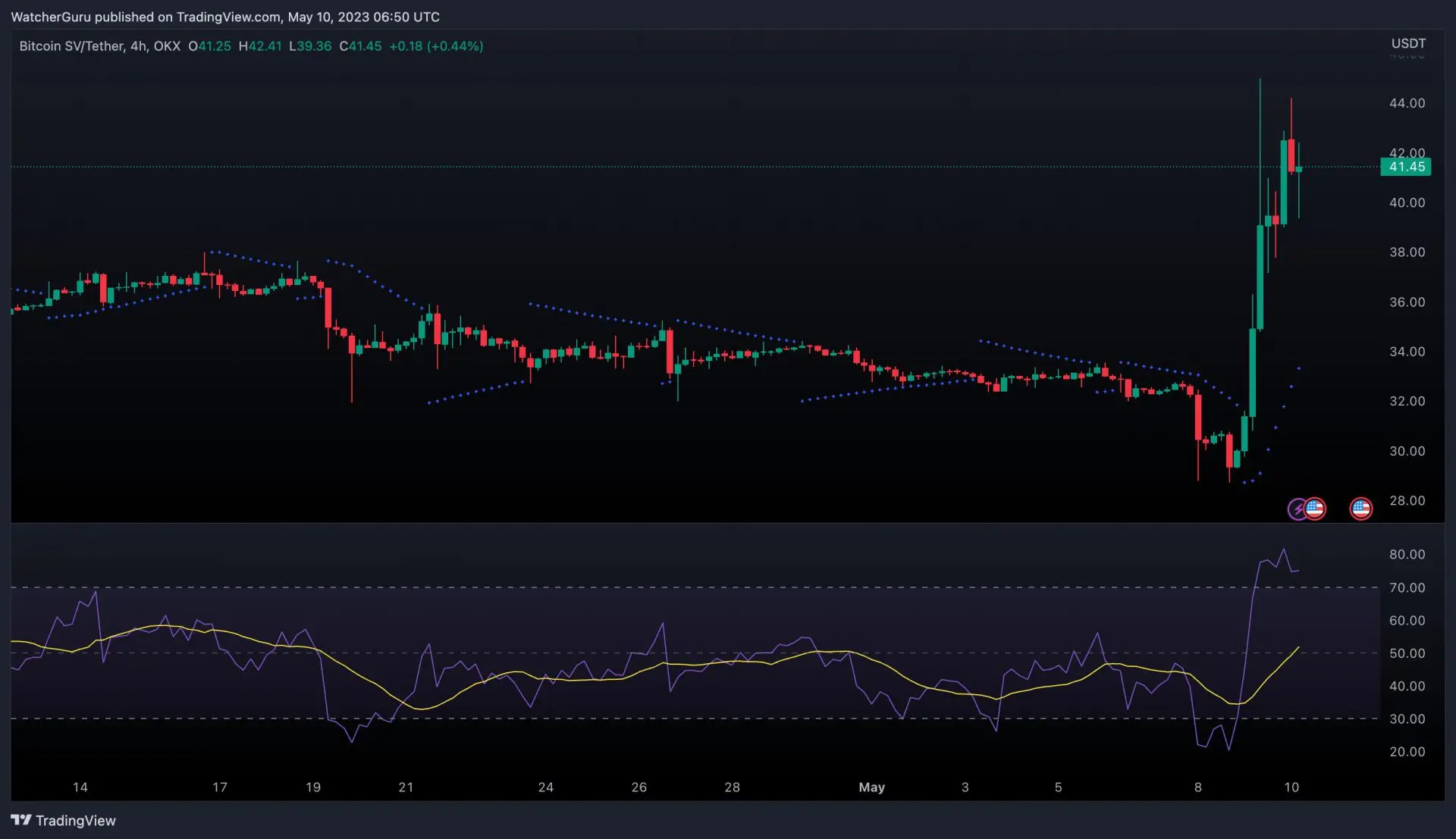 As seen in the above chart, BSV was finally getting out of the bearish realm. The Parabolic SAR indicator formed dotted lines below the candlesticks which further acted as support against any potential downfalls. The Relative Strength Index [RSI] indicator revealed that BSV was being overbought at the moment.
But why is the price of the asset surging?
There has been criticism from members of the community regarding the increasing congestion on the Bitcoin network. Some Twitter users have even mocked the cryptocurrency after Binance suspended BTC withdrawals over the weekend. Following this many tweets containing the phrase "BTC is unusable, why not just use something else like BSV?" circulated on the platform.
Bitcoin's inability to process smaller transactions was being called out. BSV was put forth as a prominent alternative as it has a much bigger block size when compared to BTC.
The surge in BSV's price could be attributed to the aforementioned sentiment. However, the network activity of BSV remains questionable. For instance, the active addresses as well as transactions in the network have been significantly low amidst the ongoing rise.

While the recent price movement of BSV brought the asset back under the spotlight, it is unlikely to remain in focus for a long time. This is because the cryptocurrency market is highly dynamic, with new coins emerging regularly, and the attention of investors and traders is constantly shifting.