Hacks and attacks on cryptocurrency networks have become increasingly common. Recently, the South Korean exchange GDAC saw $13 million worth of assets siphoned from its firm. Earlier this week, prominent DeFi protocols Aave and Yearn Finance underwent a major hack. Now, in just a little over 24 hours, a crypto exchange was exploited for a whopping $24.4 million. While Bitrue kept the process of the hack under wraps, it announced on twitter to alert the community about the ordeal. The exchange wrote,
The crypto exchange is currently investigating the hack. As of now, the platform brought to light that the exploiters had withdrawn Ethereum [ETH], Quant [QNT], Gala token [GALA], Shiba Inu [SHIB], Polygon [MATIC], and HOT assets worth over $23 million.
Bitrue further disclosed that fewer than 5% of the crypto exchange's total funds were in the hot wallet that was hacked. The rest of the wallets are safe, the company added in its tweet. The crypto exchange has decided to suspend withdrawals for the time being. Addressing the way forward Bitrue wrote,
"To conduct additional security checks, Bitrue will temporarily suspend all withdrawals and will reopen withdrawals on 18 April 2023. We seek your understanding and patience at this time. All identified users who are affected by this incident will be compensated in full."
The hacker decided to keep most of the stolen Shiba Inu as well as HOT tokens.
QNT records major drop amidst crypto exchange hack
While none of the other assets involved in the hack budged, QNT witnessed a major plummet. The altcoin dipped from a high of $127 to a low of $113. The trading volume of the asset surged by 826% due to the increased selling activity in the market.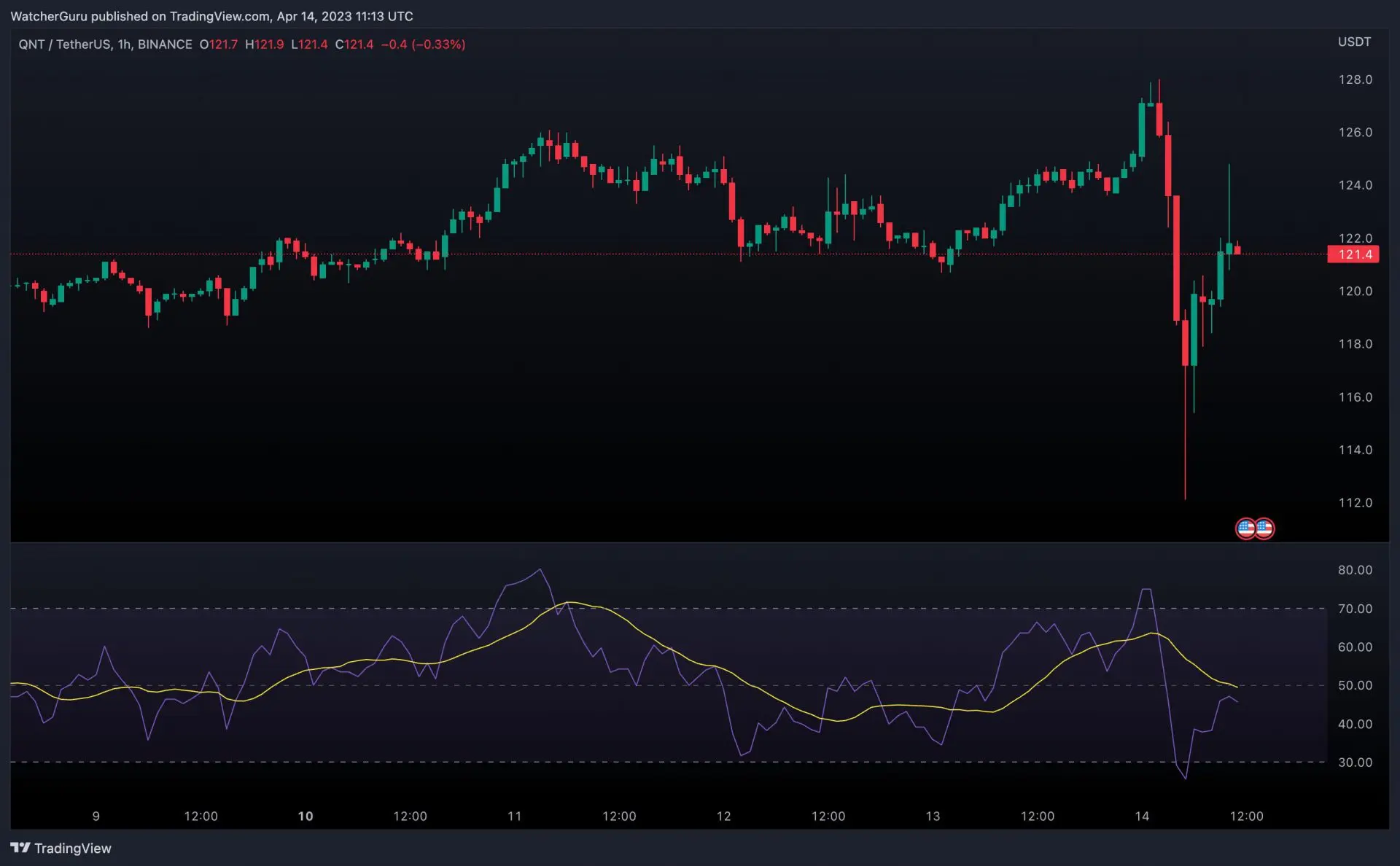 Moreover, as seen in the above chart, the asset went from being overbought to oversold quickly. It looks like the crypto asset was recovering as well. At press time, QNT was trading for $121.56 with a 2.02% daily drop.