A recent analysis by smart money tracker Lookonchain revealed that BlackRock Fund withdrew 1.27 trillion Pepe Coins from Binance. They were sent to four addresses earlier today. The tokens were cumulatively worth around $1.98 million.
Lookonchain brought to light that the four addresses use the same Binance deposit address as "blackrockfund3.eth." According to the on-chain analysis platform, they are "most likely" addresses newly created by the BlackRock Fund.
Prior, the BlackRock Fund purchased 1 trillion Pepe Coins at an average price of $0.0000002431 on April 21. At that time, the investment was worth around $244k. Within a fortnight, on May 5, the fund ended up selling all the 1 trillion coins at an average price of $0.000002627. This means BlackRock earned roughly 10x. It fetched around $2.63 million by selling its investment and earned a profit of $2.39 million.
Also Read: 20 Trillion Shiba Inu 'Moves' In Quick Succession: Details
Only 6% of Pepe Coin holders underwater
Pepe Coin's profit-loss dynamics seem to be fairly appealing at the moment. At this stage, only 5.9% of all the addresses holding the frog-themed meme coin are underwater. So, does that mean that the remaining ones are in profit?
Well, not completely. On Thursday, May 18, only around 30.5% of Pepe investors were in profit, indicating that they bought Pepe at relatively low prices. This means, Pepe Coin has decent support around the buy-liquidity zones. On the other hand, since the proportion of holders in loss is almost negligible, it can be contended that Pepe Coin doesn't have any hurdle from the on-chain perspective.

Also Read: Dogecoin Millionaire Reveals the 'Best Time' to Invest in Pepe CoinAlso
That said, more than 60% of the investors remain to be in a no-loss no-gain state at the moment. So, if they continue to hold, then the price of the Pepe Coin could stabilize. However, if they exit the market in mass, then, Pepe could end up shedding value. At press time, Pepe Coin was trading at $0.00000159, up by 1.2% over the past hour.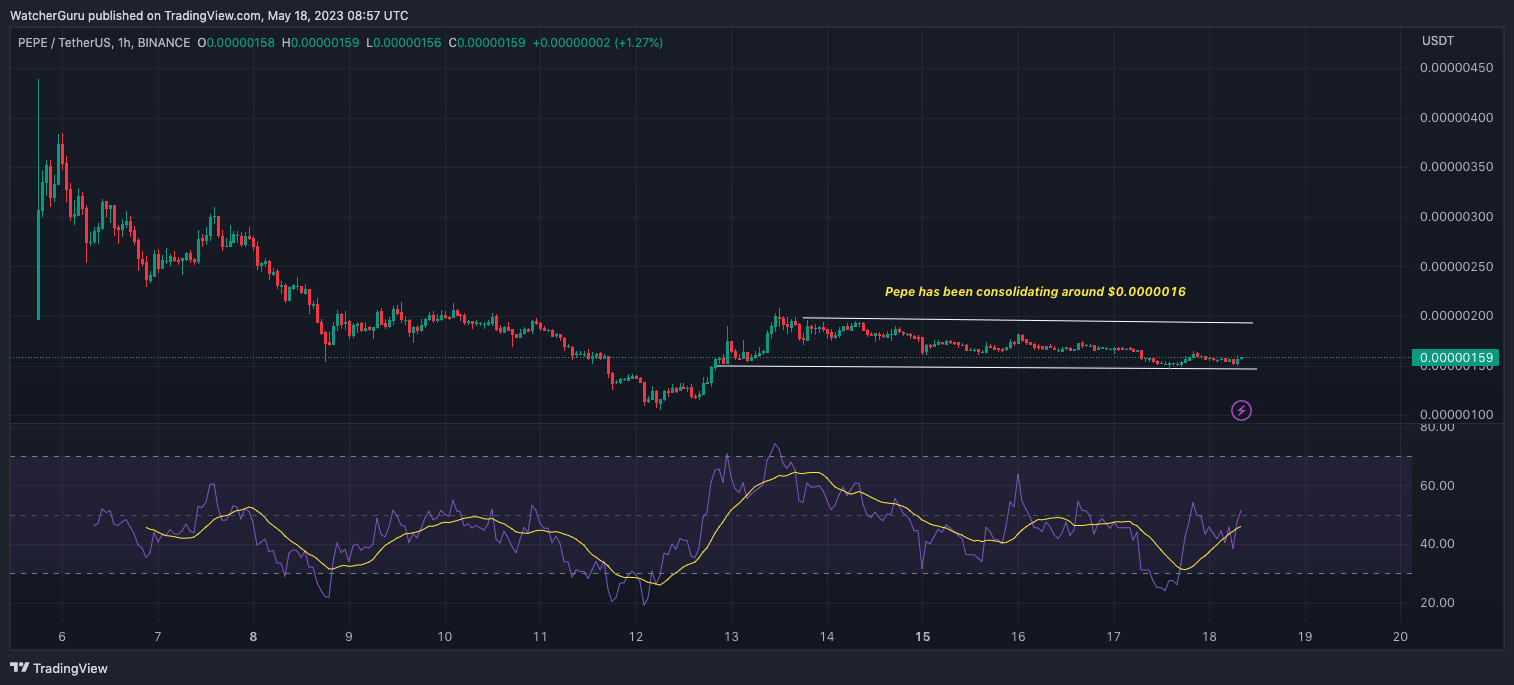 Also Read: Shiba Inu's Circulating Supply Has 'Barely Changed' Since June 2022