The BRICS summit is being held in South Africa today. The summit begins on August 22 to 24. The leaders of the bloc arrived in Johannesburg on Tuesday to discuss various bilateral trade issues. Expansion of the BRICS alliance remains to be the top agenda of the summit, reported Reuters. China, Russia, and South Africa are keen on the expansion of the bloc and remain on the same page.
Also Read: BRICS: Ending Reliance on the U.S. Dollar Main Agenda of Summit
South African President Cyril Ramaphosa said that the country shares "similar views" of expansion with China and Russia. In a meeting with Chinese President Xi Jinping, Ramaphosa acknowledged the expansion efforts.
"We share your view, President Xi that BRICS is a vitally important forum which plays an important role in the reform of global governance and in the promotion of multilateralism and cooperation throughout the world," he said.
Also Read: BRICS: Warren Buffet Predicts How Long USD Will Remain Global Currency
Xi replied that he remains confident that the 15th BRICS summit will be a milestone in the development of the alliance and its expansion. "I am confident that the upcoming summit will be an important milestone in the development of the BRICS mechanism," he said.
BRICS Summit: India & Brazil Have Different Views on Expansion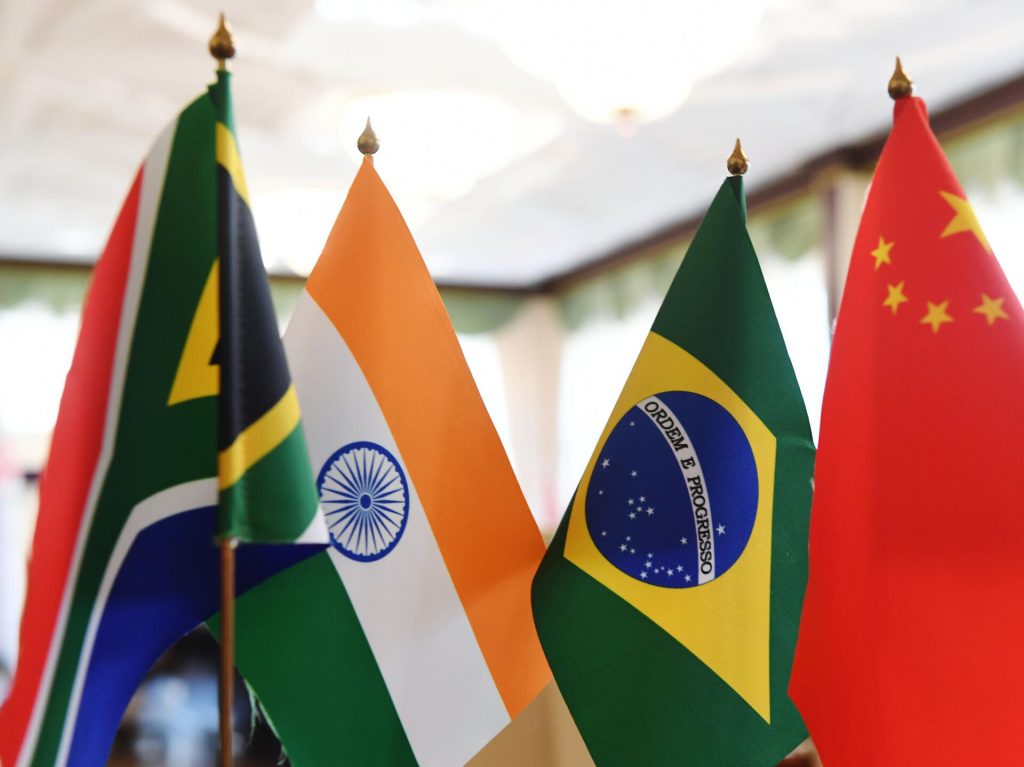 While South Africa, China, and Russia are on the same page of expansion, India and Brazil remain cautious. India and Brazil are not rushing the expansion efforts until a thorough review is made of the induction process.
Also Read: BRICS: South Africa Makes Veiled Comments on Global Western Powers
India is vary of Chinese aggression and its quest to attain global dominance of the financial sector. The border disputes between India and China are growing and the two nations are at loggerheads.
Therefore, India is cautious in its move to not let its guard down and give China a free pass in the expansion discussions. Read here to know why India and Brazil are worried that BRICS expansion will bring more trouble than good.
BRICS is an acronym for Brazil, Russia, India, China, and South Africa. Around 40 heads of State from different countries will attend the summit in Johannesburg.