The South African BRICS ambassador Anil Sooklal confirmed on Thursday that European countries have expressed interest to join the alliance. The development comes at a time when France is looking to end reliance on the U.S. dollar for global trade. French President Emmanuel Macron called for Europe to resist the pressures of becoming "America's followers".
Macron also called for the European Union to end reliance on the U.S. dollar as the currency comes with a "great risk". He added that Europe must not be "caught up in crises that are not ours," hinting at the dollar's debt crisis.
Also Read: BRICS: What Happens if Mexico Joins the Alliance?
France to be the First European Country to Join BRICS Alliance?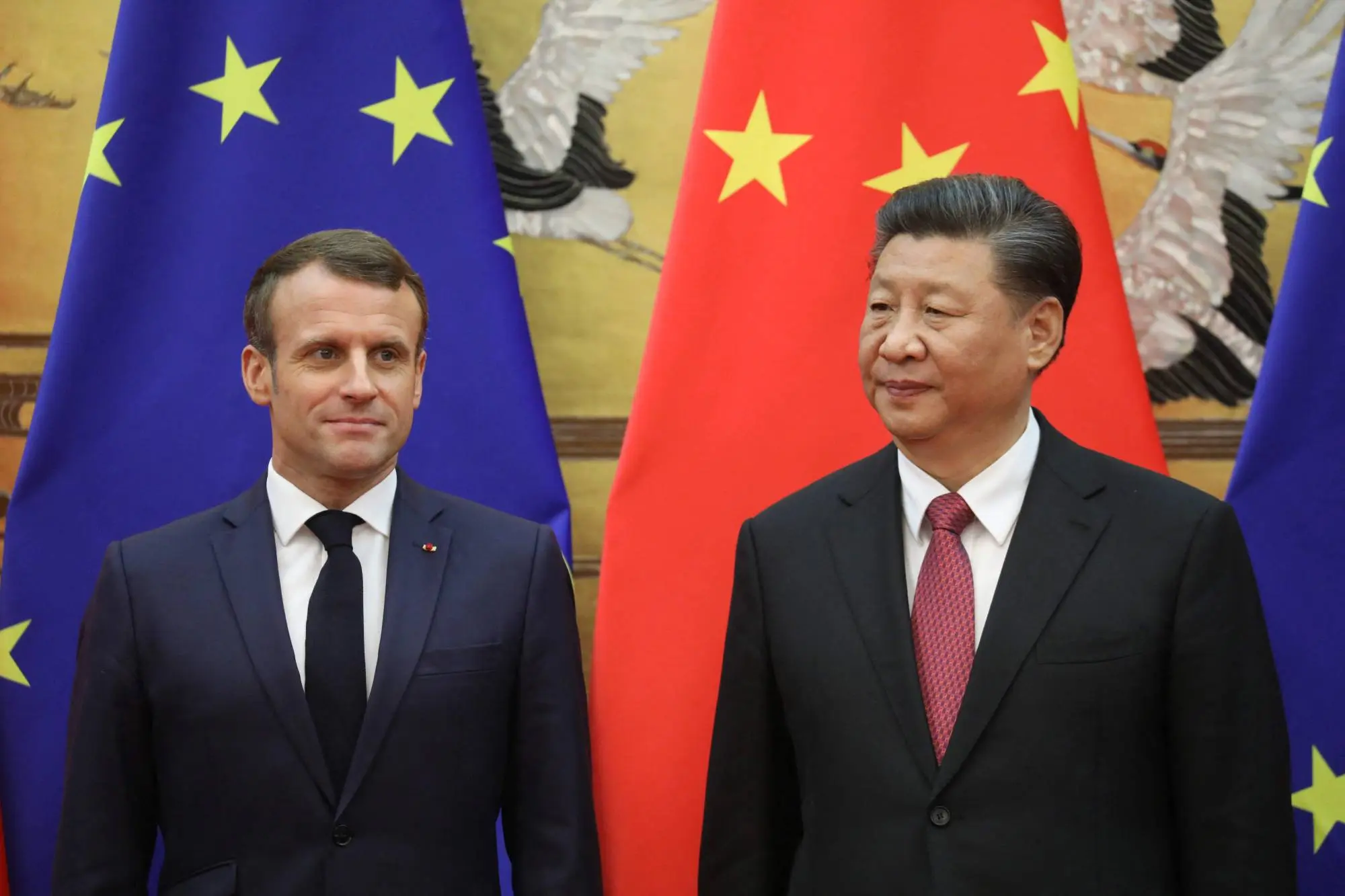 While Sooklal did not mention the names of the European countries that have expressed interest to join BRICS, all indicators point towards France.
In March, France settled an LNG gas trade with China by paying the Chinese Yuan and not the U.S. dollar. The development was the first time that a European ally sidelined the dollar and chose the Yuan for cross-border transactions. The deal involved 65,000 tonnes of LNG gas from the UAE, becoming the first yuan-settled trade through the Shanghai Petroleum and Natural Gas Exchange.
Also Read: Saudi Arabia To Challenge U.S. Dollar's Supremacy by Funding BRICS Alliance
JUST IN: 🇨🇳 China and France complete first LNG gas trade using Chinese Yuan, ending reliance on the US dollar for energy trades.

— Watcher.Guru (@WatcherGuru) March 29, 2023
France's TotalEnergies completed the transaction that "involved LNG imported from the UAE" and settled it with the Chinese Yuan. Therefore, the developments suggest that France could be a leading contender in Europe to ditch the U.S. dollar and accept the BRICS currency.
Apart from France, the Eastern European country Belarus has also expressed interest to join the BRICS alliance. Belarus President Alexander Lukashenko called for an economic union with BRICS that provides zero restrictions for cross-border trade and transactions.
Also Read: BRICS: China Does Not Want the Chinese Yuan To Replace U.S. Dollar as Reserve Currency
"The creation of a comprehensive economic union remains our priority," Lukashenko emphasized. The President added, "There should be no barriers and no restrictions at all. This is a basic principle for building our union, and we must reach this target as soon as possible."