Malaysia is following in the footsteps of BRICS in its efforts to eliminate the U.S. dollar for trade deals. A handful of developing countries are looking to end reliance on the U.S. dollar and promote local currencies for trade. Malaysia's Prime Minister Anwar Ibrahim confirmed this week that the country is advancing to eliminate the U.S. dollar financial system. The PM explained that Malaysia will aggressively pursue de-dollarization efforts similar to the motives of the BRICS alliance.
Also Read: Iraq Ready To Join BRICS After Banning Cash Withdrawals in US Dollar
Ibrahim acknowledged that similar to BRICS, Malaysia is looking to settle cross-border transactions with their local currency Ringgit and not the U.S. dollar. Malaysia has close trade agreements with neighboring countries in Asia like Indonesia, Thailand, and China. Paying the local currency Ringgit for international trade deals is the first step towards reducing dependency on the U.S. dollar.
However, the PM stressed that Malaysia is not in a position to completely stop relying on the U.S. dollar. "To entirely stop the reliance on the US dollar will be difficult. But Malaysia will be more active and aggressive in the use of Ringgit," he said in the Parliament.
Also Read: BRICS: China Saves $10 Billion By Purchasing Laundered Oil
The Malaysian PM explained to lawmakers in the parliament that all steps to ensure the Ringgit's stability will be addressed. The Ringgit fell to historical lows this year against the U.S. dollar after it slipped nearly 8%. The slump alerted the lawmakers leading to the decision to slowly cut ties with the U.S. dollar.
BRICS Inspires Malaysia To Ditch the U.S. Dollar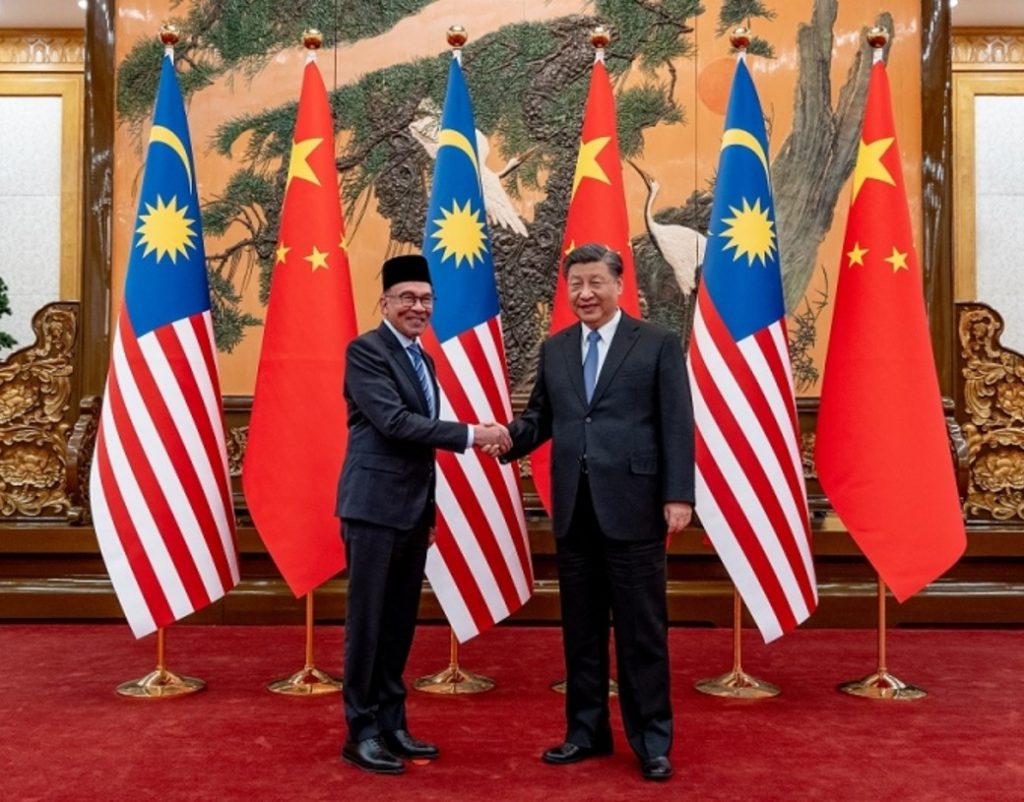 BRICS is inspiring a handful of developing countries in Asia, Africa, and South America to ditch the U.S. dollar. The BRICS bloc is encouraging developing countries to use local currencies for global trade instead.
Also Read: BRICS: US Dollar Outperforms 20 Currencies in a Month
The move would strengthen native economies making businesses thrive in developing countries. Read here to know how many sectors in the US will be impacted if BRICS stops using the U.S. dollar.
The U.S. dollar will be on the path of a decline if it finds no means to fund its deficit. Therefore, the U.S. economy is now at a crucial point and developing nations will decide its fate in the coming years.