Two of the BRICS largest economies, Russia and China, have boosted their trade relationship after signing a $25 billion deal in local currencies. According to a report, both countries have continued to increase trade dealings in the food and energy sectors. This time, they both signed a massive 2.5 trillion rouble grain supply deal.
Both nations have fully embraced de-dollarization since Western sanctions were placed against Russia. Now, the bloc has instituted a six-country expansion to put those efforts in full gear. Subsequently, they have not slowed down their own promotion of local currency.
The deal as a whole continues to grow the use of yuan and rouble throughout the bloc. Moreover, their bilateral relationship should have noted the ramifications of the dollar's presence in international trade settlements.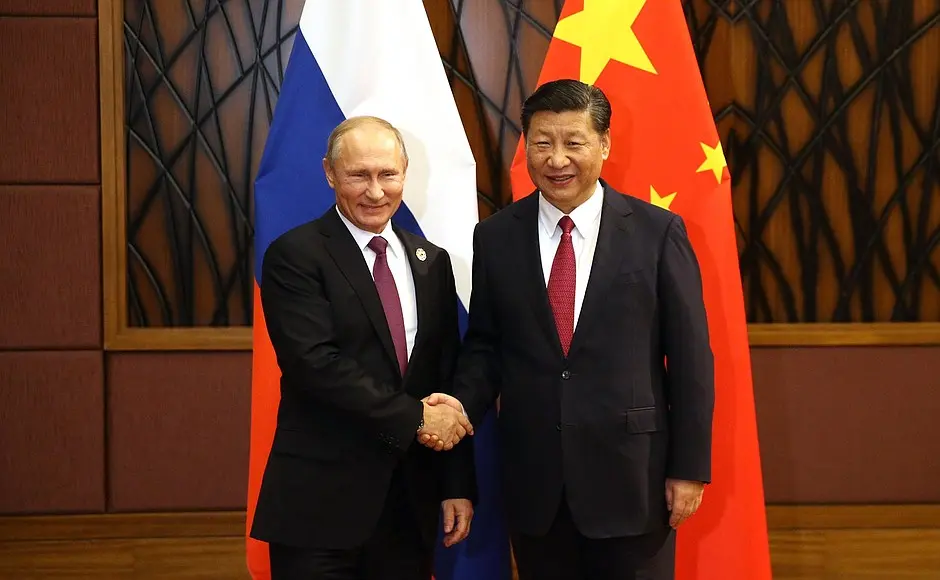 Also Read: What Happens if BRICS Asks US & Europe to Pay Local Currency for Oil?
Russia and China Agree to $25 Billion Trade Deal
The BRICS economic alliance has seen its relevance grow by leaps and bounds throughout this year. Indeed, its quest for a multipolar world has continued as it has found ways to lessen global dependence on the dollar. Now, a monumental deal signed by both countries has reinforced that reality.
Specifically, the BRICS nations of Russia and China have signed a massive $25 billion deal to boost trade in local currencies. Moreover, the 2.5 trillion rouble gran supply contract is among the biggest food trades in the history of their relations.
Also Read: USD Reserves Threatened by Government Spending?
The development notes a key process of the trade relationship between both nations and has shown a premiere opportunity for its economy. Specifically, the export allows the rouble to be utilized in a key international transaction. This should be key in developing that currency's usage, as the yuan has also observed an increased presence throughout the bloc.