BRICS member Russia recently dumped local currencies the Ruble and Chinese Yuan to take on the US dollar. Surprisingly, the gamble paid off as the Ruble outperformed the US dollar this week in the forex markets. Despite the White House pressing sanctions on Russia, the BRICS member is bypassing the US punitive actions and coming out on top.
Also Read: BRICS: GDP in Purchasing Power Parity To Reach 45% Of World's Economy
The US dollar rate fell to a low of 91.96 Rubles on Thursday but opened slightly positive on Friday at 92.09 Rubles. This is a stark dip as the US dollar traded at 100.30 Rubles a month ago and is down by 8 points in 30 days. Therefore, the Russian Ruble is outperforming the US dollar in the currency market this month despite the sanctions.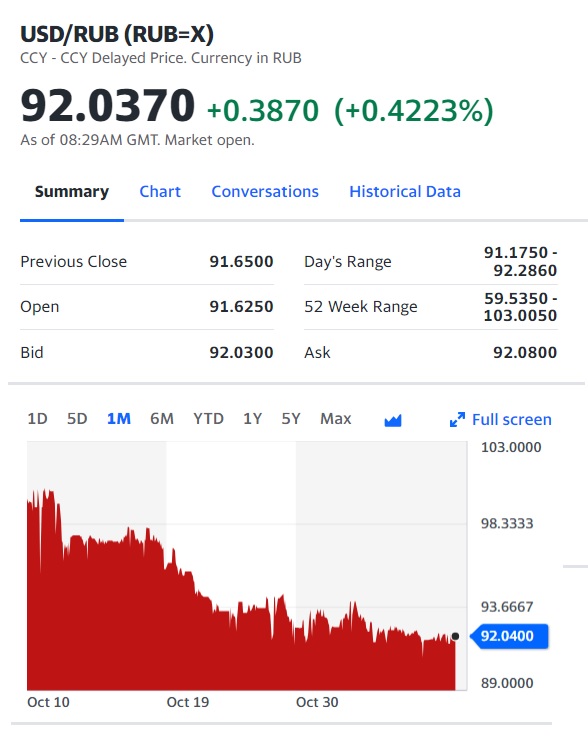 The US sanctions against Russia seem to be ineffective as the BRICS member is cleverly playing its cards to sustain its economy. So how did Russia manage to make its currency come out on top of the US dollar? In this article, we will explain the steps on how Russia made the Ruble rise against the US dollar.
Also Read: BRICS: Developing Countries Need To Repay China $1.1 Trillion
BRICS: Russia Outperforms US Dollar By Dumping Yuan & Ruble Currencies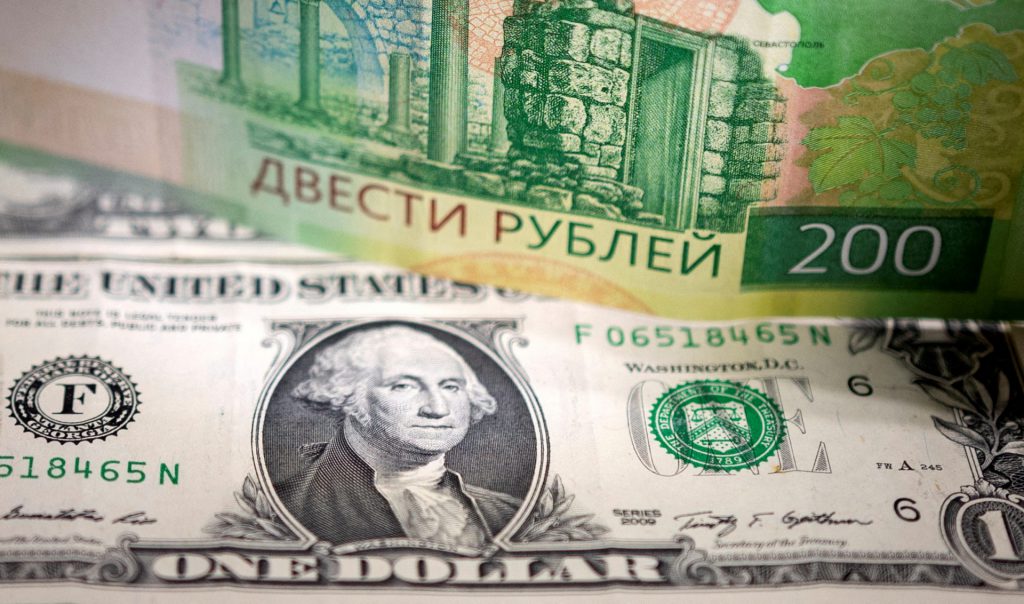 BRICS country Russia aggressively initiated buying and selling of local currencies Ruble and Chinese Yuan in the forex market. The Central Bank of Russia initiated large amounts of 'buy' and 'sell' of currencies in the domestic market on Tuesday.
Also Read: BRICS: Dangers Emerge for Import-Export Sector as US Dollar Rises
The regulator exchanged currencies in the Moscow Exchange section and sold tenders worth 0.8 billion Rubles. The first settlement commenced on November 2, 2023, which is equivalent to $8.7 million in Ruble and Yuan set.
The volume of the currencies sold by the Central Bank of Russia also amounted to the same 0.8 billion Rubles or USD 8.7 million the next day. The Central Bank used resources from the National Wealth Fund to operate in the currency market, according to reports from Tass.
It is reported that Russia is initiating big amounts of 'buy' and 'sell' to keep the Ruble trading in large numbers in the currency market. The move is helping the BRICS country to contain the US dollar growth in the forex market.