The International Monetary Fund (IMF) has warned that many countries are settling trade with the Chinese Yuan and ditching the U.S. dollar for cross-border transactions. Countries such as Brazil and Iran are moving ahead by paying the Chinese Yuan and sidelining the U.S. dollar, in support of the BRICS mission. BRICS' oil-rich Saudi Arabia is also following the path of de-dollarization by settling international trade with China with the Yuan.
Also Read: BRICS: French President Emmanuel Macron To Attend Summit in August?
Just recently, Saudi Arabia purchased oil at record levels from Russia to help the nation evade the U.S. sanctions. Saudi laundered the oil into the European markets elbowing the Biden administration's sanctions on Russia. Therefore, Saudi Arabia and other Middle East countries are eager to end reliance on the U.S. dollar and could promote the soon-to-be-released BRICS currency.
BRICS: Many Countries Paying With Chinese Yuan, Sidelining the U.S. Dollar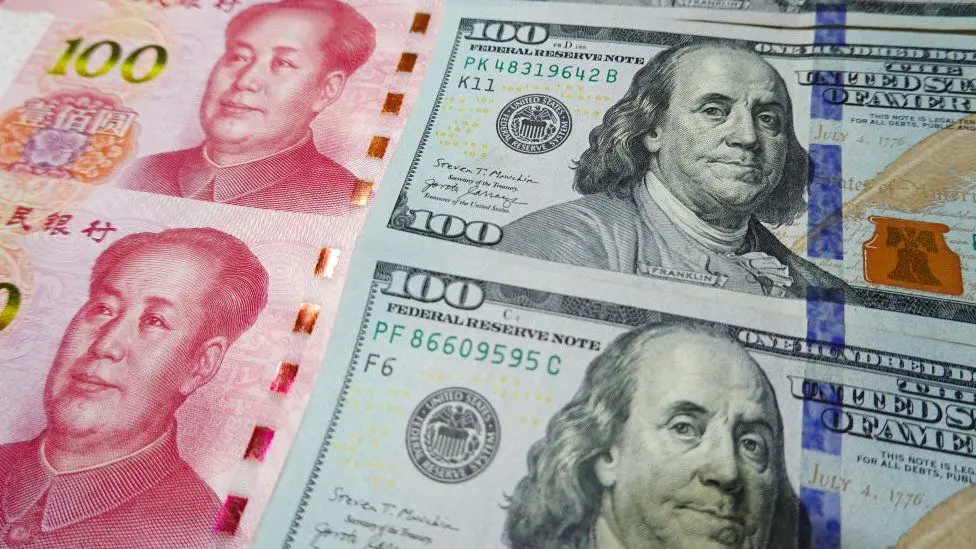 Aleksei Mozhin, the IMF Executive Director for Russia cautioned that the de-dollarization efforts from BRICS could be irreversible. He stressed that the U.S.'s sanctions on other countries compelled them to look for alternative currencies. The alternative currency is the Chinese Yuan and the Xi Jinping administration is making the most of the development.
Also Read: What Happens if Europe Accepts BRICS Currency?
"We can see that Iranians, Brazilians, and Saudis are already switching to trade in Yuan. Not only with China but also with (other) third (world) countries," Mozhin said in an interview with RIA Novosti.
Mozhin believes that the decline of the U.S. dollar might not stop as more countries could join the de-dollarization bandwagon. "It's clear that it will not happen at once, but the process has begun," he said.
Also Read: BRICS Bank That Was Built To Challenge U.S. Dollar Now Needs USD
The developments add pressure on the U.S. dollar as a handful of countries, including allies, are challenging its reserve status. If the BRICS currency gains strength in the international markets, the U.S. dollar will find no means to fund its deficit. In conclusion, the fate of the greenback will be decided by how well the BRICS alliance handles its next moves. Decisions like this made by Brazil and Iran to pay in Chinese Yuan will only push BRICS ahead.