Apecoin took the crypto market by storm on Wednesday, up by 24% at press time. In what is turning out to be its second-best week since launch, whale accumulation and hype among retail traders may instigate a new ATH before next week.
Recent gains made Apecoin the best weekly performer among the top 50 coins by market cap, with its percentage increase comfortably beating the likes of other trending coins LUNA and Monero.
Ethereum Whales Start The Show
In most cases, whale accumulation sets the stage for a grandeur price performance and Apecoin had to thank Ethereum whales in that regard. Last week's choppy crypto market presented an opportunity for the top 100 Ethereum whales, who steadily began buying a discounted Apecoin. Data from Whalestats showed that APE was among the most purchased tokens in the last seven days, with an average purchase amount of over $63K.
The altcoin also featured in the same list during the day as well, suggesting that whales continued to accumulate APE even during the price pump.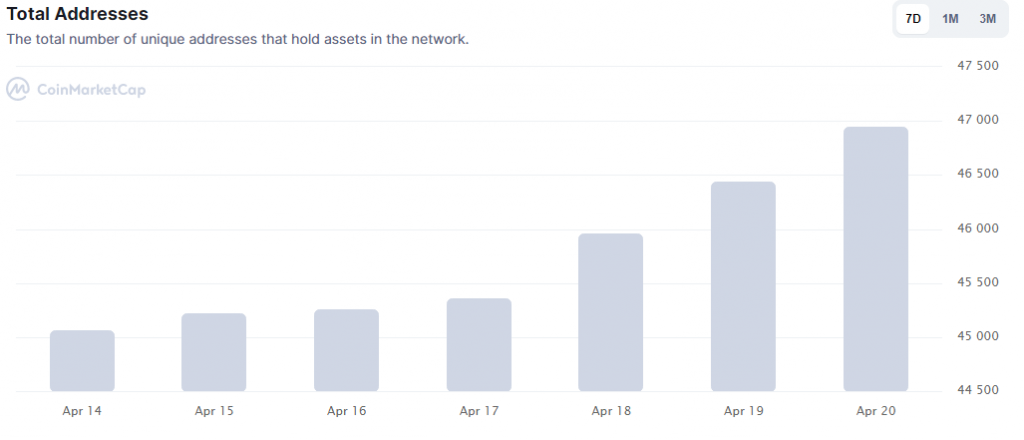 Furthermore, the total number of unique addresses adding Apecoin ticked up by 4% over the week, suggesting that new investors were also participating in the price increase. This was hardly a surprise considering APE was one of the most mentioned coins on social media platforms this week.
Apecoin Daily Chart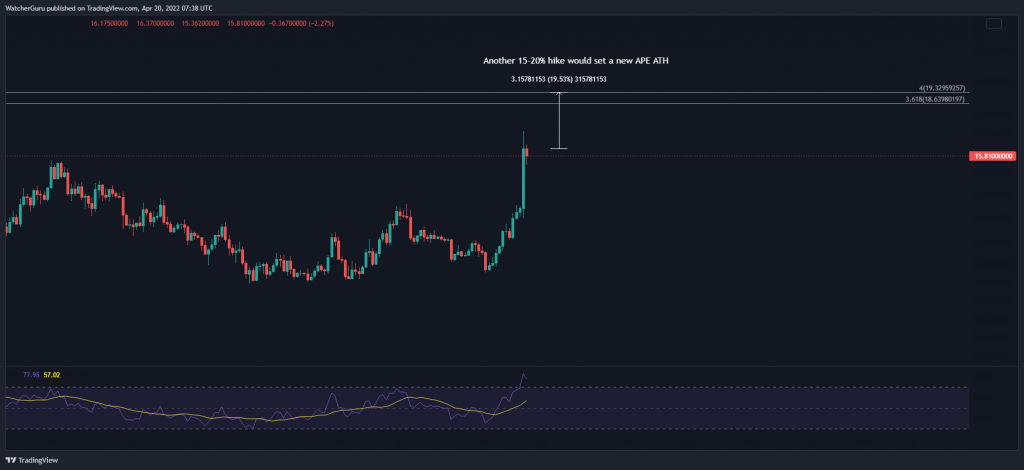 To call Apecoin bullish on the chart was an understatement. The coin climbed by as much as 50% since 18 April, rising from $10.9 to a local high of $17. The Fibonacci Extension tool plotted along these points suggested that a new ATH could be made for around $18.6 or $19.3.
For that to happen, however, APE needed to hold above its near-term support of $15. The RSI indicator was within the overbought territory, which meant that profit-booking was a potential threat.
With APE's pump reinforced by whales and retail interest, it's likely that buyers maintain momentum and set a new APE all-time high before a new week begins.