Loopring witnessed a fantastic period between 27th of October 10th of November. The token registered a whopping 968% hike, rising from $0.36 to $3.92. The community went ballistic as LRC was not a new project. However, the asset declined over the past few 4 weeks, as collective bearish pressure increased. Yet, at press time, there is a strong bullish narrative emerging for Loopring, that may allow a bullish continuation.
READ ALSO: Indonesia Citizens are Getting Bitcoin Education
Loopring possesses a bullish flag pattern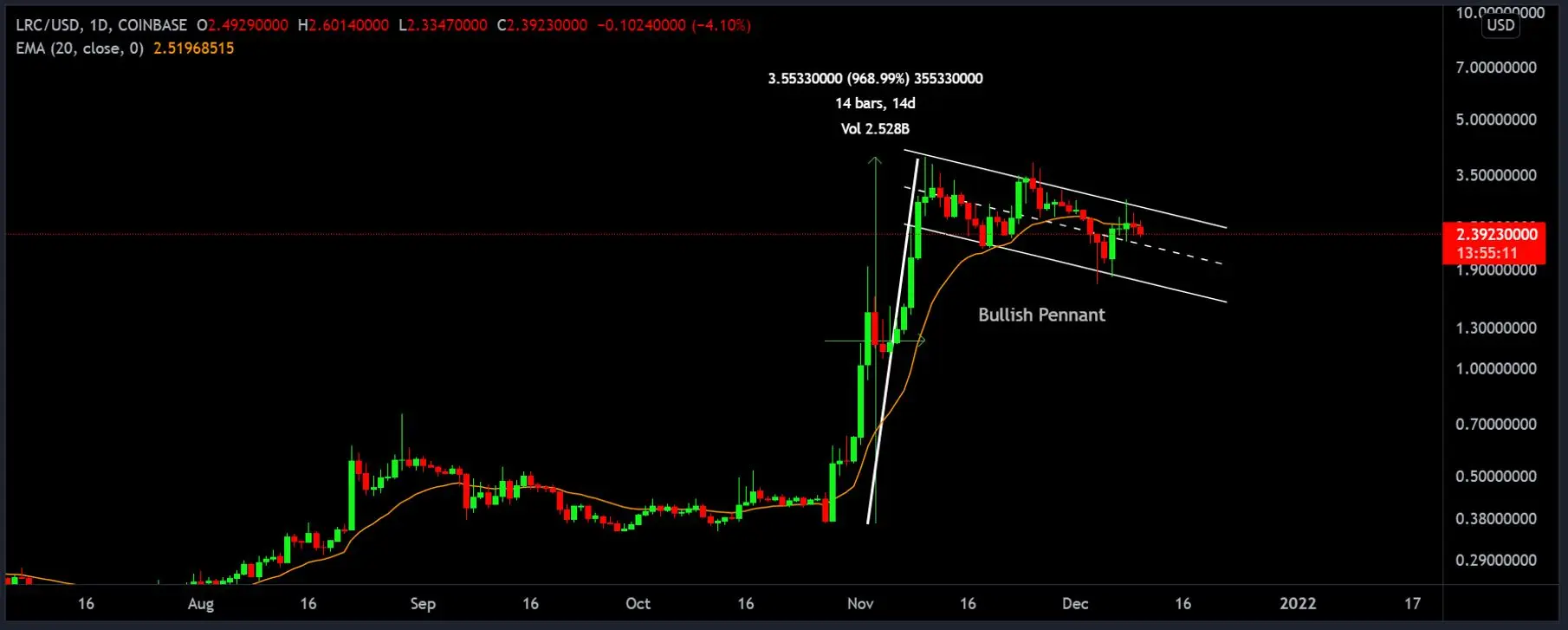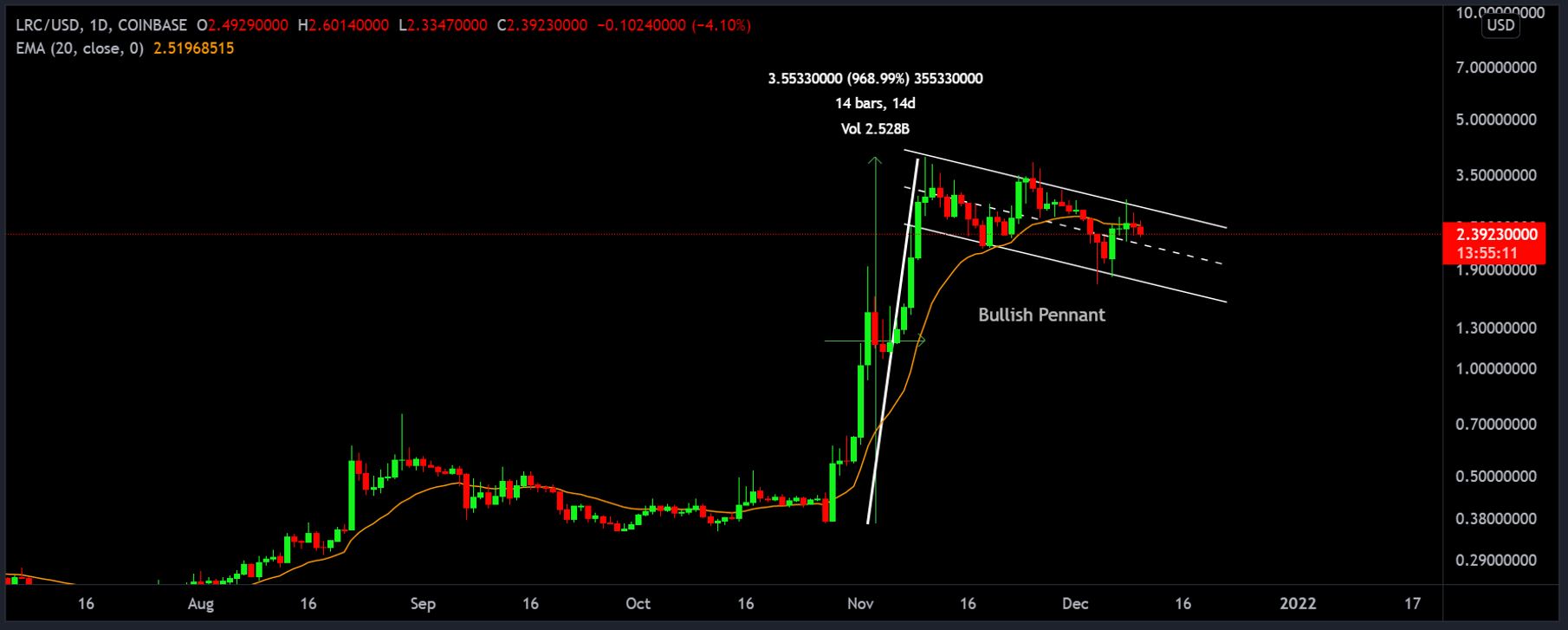 Loopring's long-term price chart suggests a strong bullish pattern formation. Over the past few weeks, LRC dropped in valuation but it consolidated within a declining channel. Considering its previous parabolic rise, both the price structure taken together, is giving out the appearance of a bullish flag. While the collective nature is bearish overall for the market, this is a strong bullish signal is a case of recovery.
Now, on-chain fundamentals also suggested a similar bullish narrative. According to Santiment, Loopring has received major attention since GME's earnings call on Thursday. Now, by breaking down LRC's social behavior and activity, more inference can be drawn.
Active Addresses grew and MVRV remains low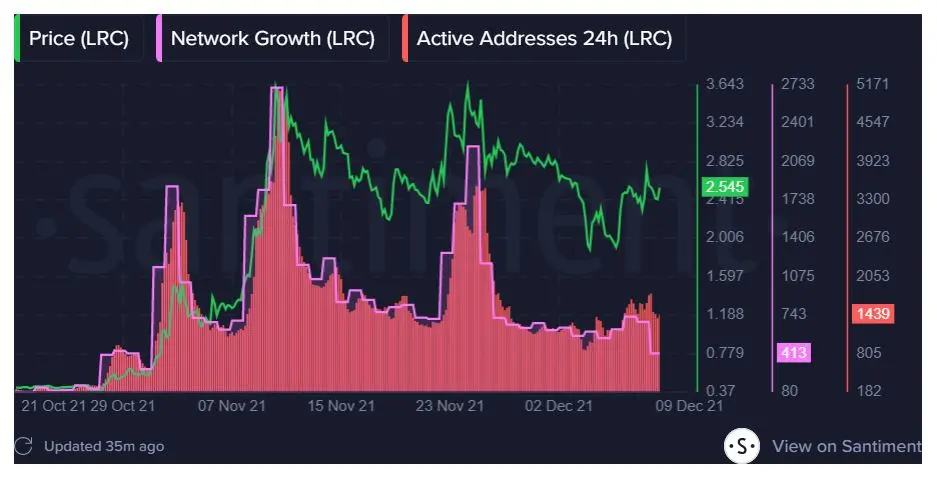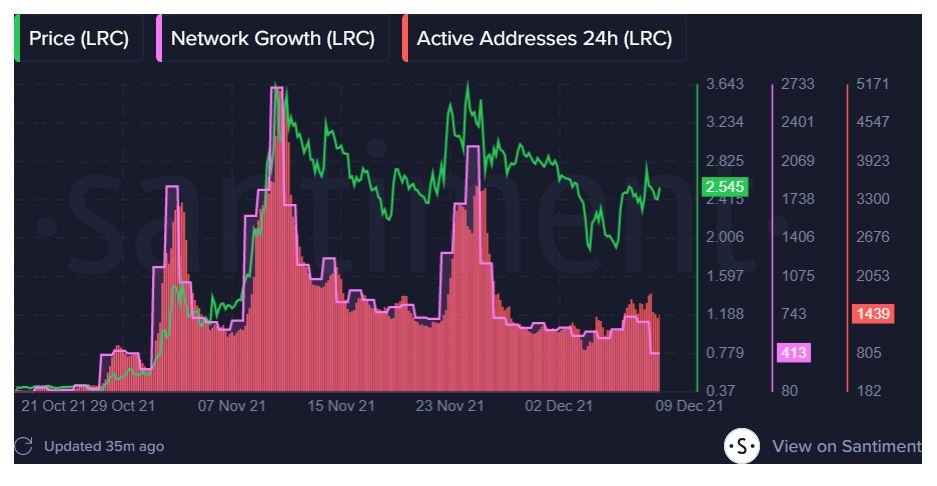 Onchain activity for LRC indicates that over the past day, over 600 new Loopring addresses are interacting with the blockchain. This is an extremely positive sign because the activity is rising when the price is on a decline. Hence, inference can be drawn that the network is moving in a healthy direction.
READ ALSO: Nissan Accepting Dogecoin as Payment
However, in addition to activity, rising sell pressure is also evident for the token. With Active deposits rising in the charts, new sell-side pressure is pushing LRC towards correction. Yet, there is a silver lining to this development.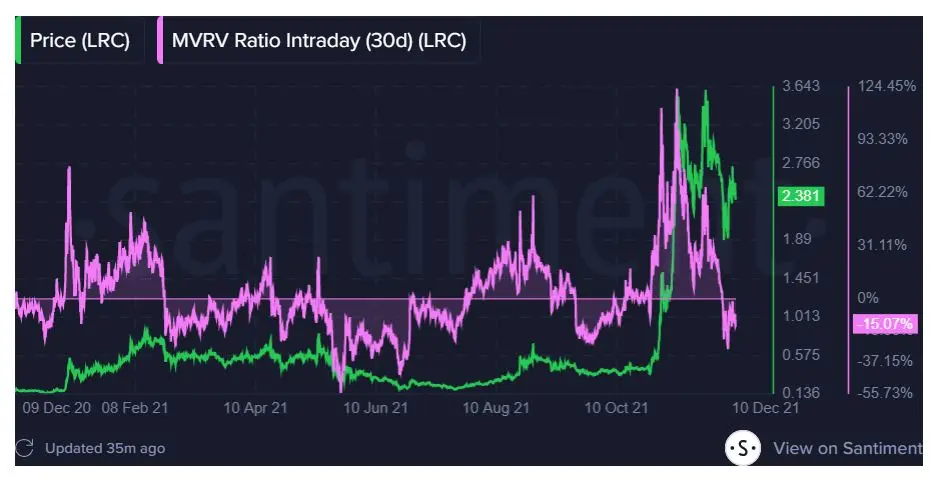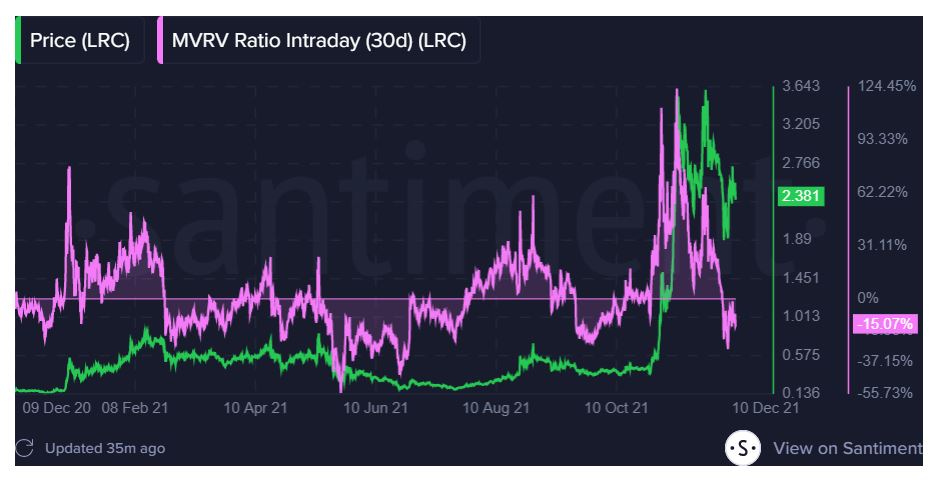 Due to increasing sell pressure, the MVRV ratio is dropping down to a negative value. It means that even though people are selling, selling pressure is also reaching a point of exhaustion. Low MVRV value indicates a buying opportunity, and this could be one going forward in the charts.
Should Investors look at LRC right now?
Considering LRC moves in a bullish direction and breaches the bullish flag pattern, it is a strong buying opportunity for traders. However, there is no rush at the moment, as the price is still consolidating lower in the charts despite fundamental positives.