Shiba Inu's (SHIB) performance in 2023 has been somewhat lackluster. The token gained a zero after its decimal point in May and is struggling to remove it. Although Shiba Inu briefly deleted the zero in mid-August, price levels did not hold. SHIB's downward trajectory has held on for most of this year, and its price recently fell below the $0.000007 level. However, investors and fans are hopeful the dog-themed crypto will regain its lost momentum.
Also Read: Shiba Inu: Can SHIB Rally 3X By Christmas 2023?
Halloween is a little less than two weeks away. Moreover, around this time in 2021, SHIB reached its all-time high of $0.00008616. Hence, late October is usually a nostalgic time for many Shiba Inu (SHIB) enthusiasts. However, SHIB's performance this October has been anything but inspiring. The token is down by 33.4% since October 2022 and has slumped by 8.1% over the previous month.
This brings us to the question…can Shiba Inu delete a zero again?
Can SHIB reach $0.00001 by Halloween?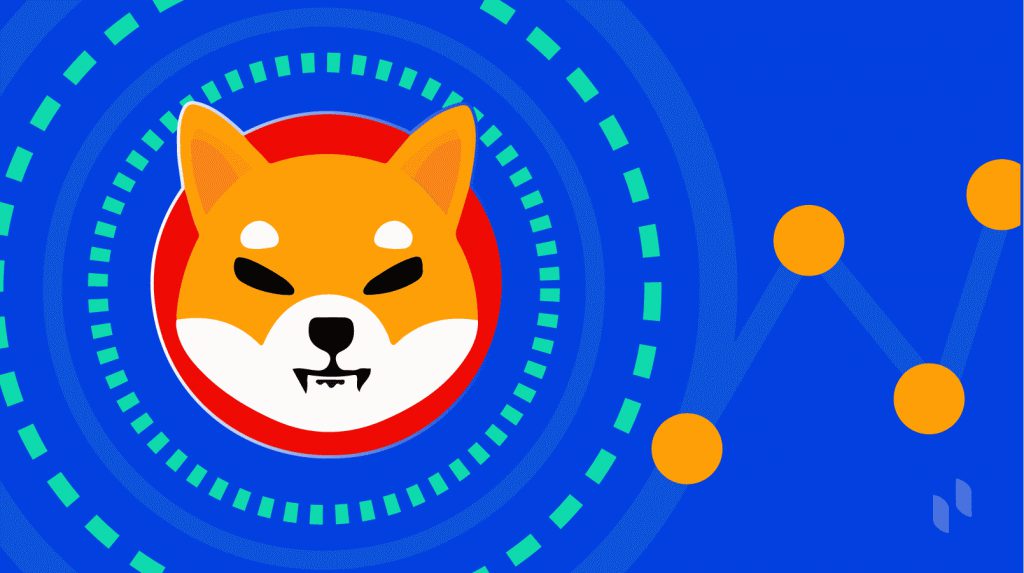 According to the machine learning tool from PricePredictions, SHIB will continue to trade at $0.000006 levels till Oct. 31. Moreover, the platform predicts that SHIB will continue on a bearish path till at least Nov. 19.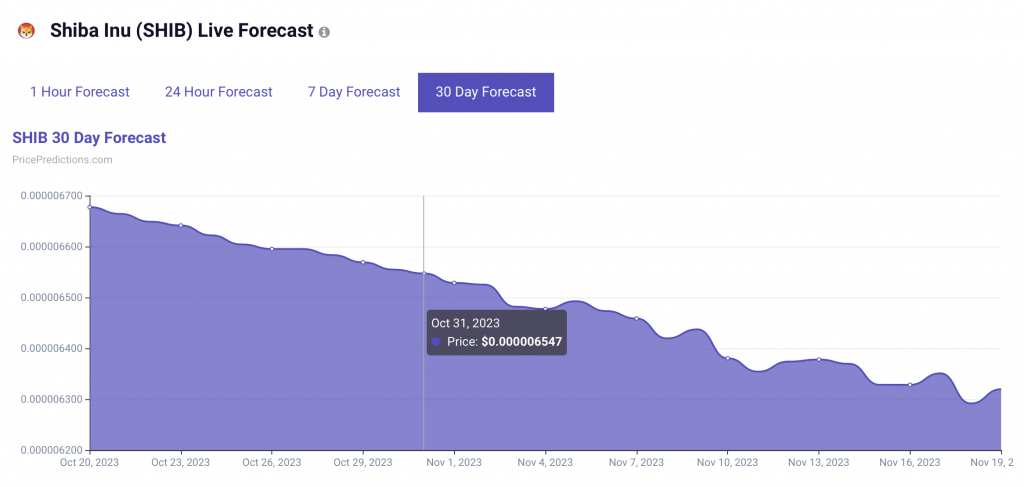 Furthermore, according to the data on IntoTheBlock, large transactions for SHIB have fallen by 0.15%. Whale accounts hold most of Shiba Inu's (SHIB) supply. Hence, the fall in large transactions is not a good sign for the asset's price.
Also Read: Shiba Inu: Can SHIB Reach $0.01 in Six Months?
Moreover, SHIB has constantly formed lower highs and lower lows, limiting bullish growth. Therefore, it is unlikely that SHIB will delete a zero anytime soon, let alone by Halloween 2023. Furthermore, analysis firm Changelly does not anticipate SHIB to delete a zero before 2024. Moreover, the memecoin is unlikely to rally without the larger crypto market. Hence, it makes sense that SHIB will likely delete a zero in 2024 when the larger crypto market is also expected to spike.