Two meme coins, Dogecoin (DOGE) and Shiba Inu (SHIB), have seized the attention of investors, causing a stir in the crypto community. While Dogecoin boasts greater recognition and establishment in the mainstream, Shiba Inu, often dubbed the 'DOGE Killer,' has been making notable progress. With a recent 8% surge in Shiba Inu's price, investors are speculating whether it can surpass Dogecoin, igniting a competitive scenario in the memecoin market.
Current State of Memecoin Market
This week, cryptocurrency investors have converged on the meme coin market. This resulted in a 3% increase in the total sector valuation, reaching $17.7 billion. A closer examination of the charts reveals that SHIB currently holds the second position, trailing Dogecoin on the list of meme coin sector top gainers. While Dogecoin has witnessed a 9.21% increase, Shiba Inu's gain stands at 7% for the week. Other noteworthy performers in the memecoin space include PEPE and FLOKI.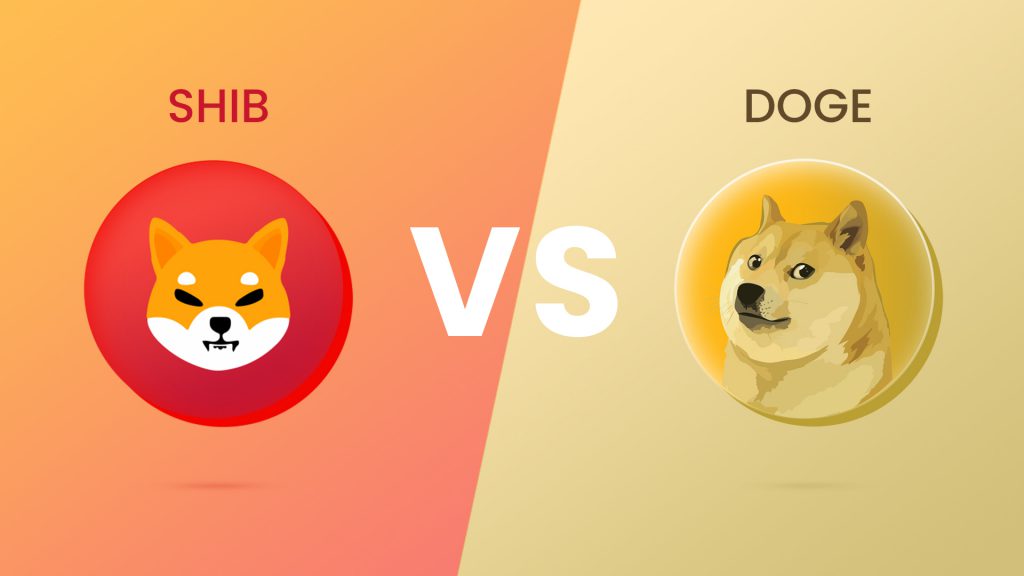 Also Read: Shiba Inu Forecasted To Reach 2 Cents, Here's When
Shiba Inu's Advancement
Despite Dogecoin leading in weekly gains, Shiba Inu has entered a breakout phase after reclaiming the $0.000008 territory. Notably, on-chain data metrics suggest that the SHIB token may be on the brink of surpassing Dogecoin in the coming days, leading to speculation about a potential reshuffling in the memecoin hierarchy. At press time, SHIB was trading at $0.000008344 with a 3.67% daily drop.
A significant contributor to Shiba Inu's potential surge is the considerable uptick in trading activity among its holders this week. On Nov. 7, the total SHIB tokens transferred surpassed 15.9 trillion. This further marked the highest level of trading activity on the SHIB network since August.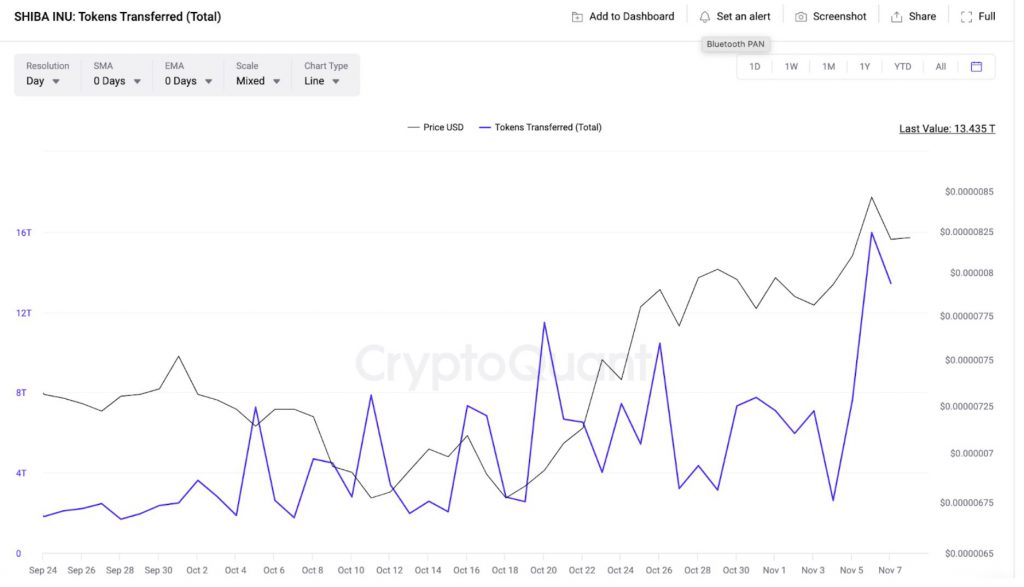 To provide context, the peak transaction activity recorded last month was 11.5 trillion SHIB token transfers on Oct. 20. Therefore, the remarkable increase to 15.9 trillion SHIB transfers on Nov. 7 represents a noteworthy 38% surge from the previous month's peak. Investors often interpret such a sharp rise in transactional activity as a bullish signal, indicating growing interest among investors and increased market liquidity for SHIB.
As SHIB continues its upward trajectory, surpassing Dogecoin in certain metrics, the meme coin market is undergoing a dynamic transformation. The intensifying battle for dominance between these two meme giants, coupled with Shiba Inu's recent price surge and heightened trading activity, suggests a potential reshaping of the meme coin hierarchy. Investors and cryptocurrency enthusiasts are eagerly observing whether Shiba Inu can indeed dethrone Dogecoin's dominance. They are betting on if, SHIB will emerge as the new leader in the meme coin realm. The upcoming weeks are poised to be pivotal in determining the fate of these popular meme tokens.
Also Read: Shiba Inu: How $8 Can Make You a SHIB Millionaire