Cardano's native token ADA is currently trading at the $0.24 level and is mostly stagnant in price this year. ADA is among the least-performing cryptocurrencies in 2023 delivering little to no price action in the charts. The bear markets have got the best of the token stunting its growth in the indices. The cryptocurrency shed nearly 50% in value since last year leaving investors underwater with severe losses.
Also Read: VeChain: What's the Highest Price VET Could Reach in October 2023?
Now that Cardano is on the back foot, will it turn the tables in the coming years and enter the bull territory? In this article, we will highlight a price prediction that estimates Cardano's ADA could rise 1,000% in price from today.
Cardano: Forecast Estimates ADA To Rise 1,000%: Here's The Timeline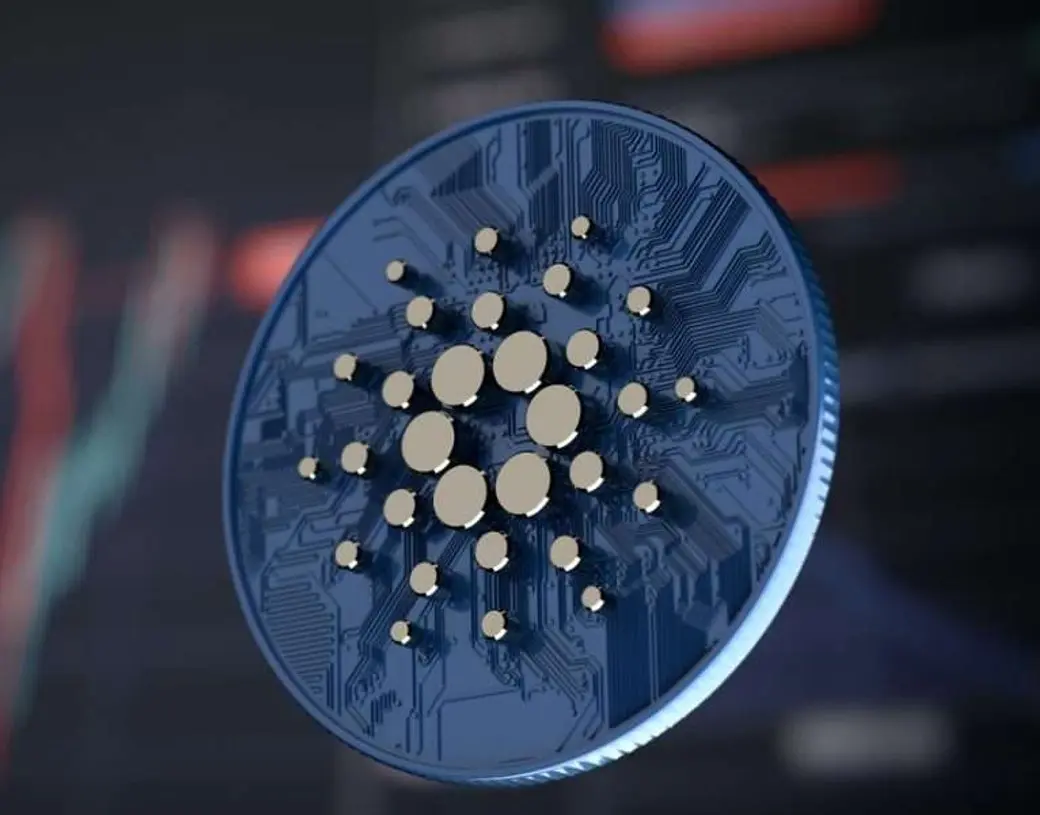 Leading on-chain metrics and price prediction firm Changelly has painted a bullish picture for Cardano's ADA in 2028. According to the prediction, ADA could spike nearly 1,000% in the next five years rising by a maximum of 963%. It is estimated that ADA could reach a maximum high of $2.66 in November 2028.
Also Read: Shiba Inu Forecasted To Delete 2 'Zeroes', Spike 1,500% & Hit $0.0001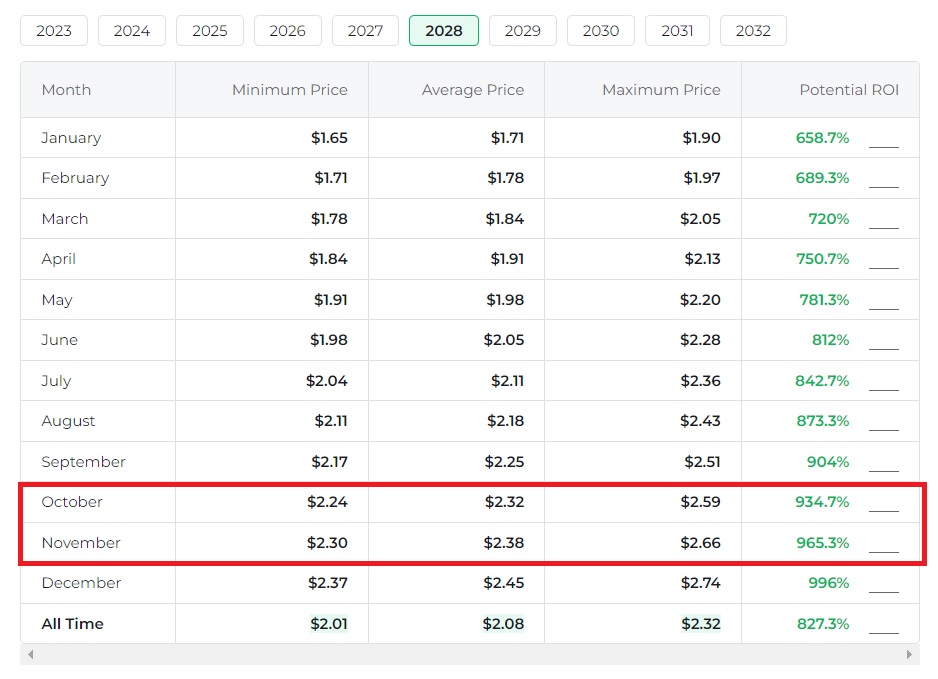 That's an uptick and return on investment (ROI) of about 963.3% from today till the next 62 months. Therefore, an investment of $1,000 today could turn into $10,600, if the prediction turns out to be accurate.
Also Read: Ripple: What Could XRP's Price Be In the Next 5 Years?
Moreover, there is no guarantee that ADA could reach $2.66 in the next five years, in 2028. Five years is a long time and the global financial dynamics change every year. The cryptocurrency markets are highly volatile and cut both ways, generating severe losses for investors. It is advised to do thorough research before taking an entry position in the token.
At press time, Cardano was trading at $0.24 and is down nearly 1% in the 24-hours day trade. ADA is also down close to 93% from its all-time high of $3.09, which it reached in September 2021.