Shiba Inu is currently trading at $0.000007 levels and is struggling to delete its fifth zero despite Shibarium's release. The token failed to rally this year, as the hype of the layer-2 network's launch quickly fizzled out. It's been close to six months now since it traded with five 'zeroes' and is testing the patience of investors. SHIB has nearly 1.3 million investors, and the majority of them are underwater due to the price dip.
Also Read: From $1,000 to $1 Million, How Shiba Inu Made People Millionaires
Shiba Inu to Spike 1,500%, Delete 2 Zeroes, & Reach $0.0001: Claims Forecast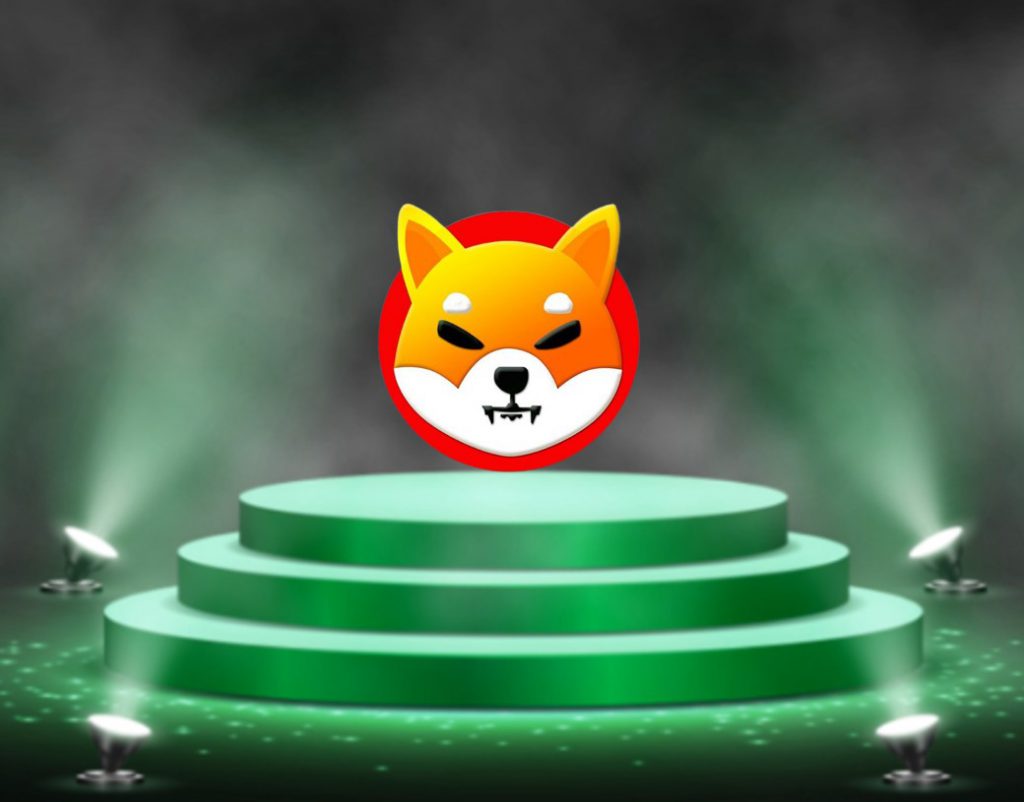 Leading on-chain metrics and price prediction firm Telegaon has painted a rosy picture for Shiba Inu. According to the price prediction, Shiba Inu could delete two 'zeroes' and hit $0.0001 in mid-2027. The forecast claims that SHIB will trade at an average price of $0.000153 in 2027 after touching a high of $0.000198 in the same year.
Also Read: Shiba Inu: SHIB Could Easily Reach $0.01 if This Happens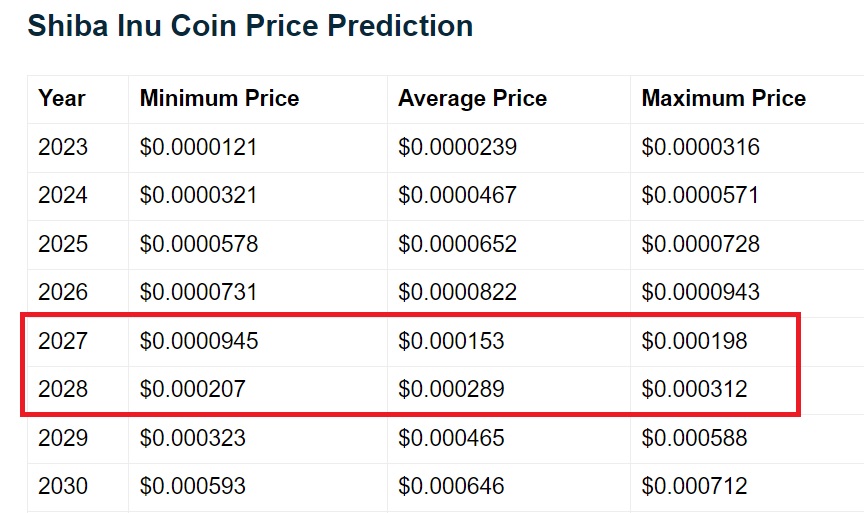 That's an uptick and a return on investment (ROI) of approximately 1,500%. The prediction states that SHIB could remain trading with three 'zeroes' until the end of the decade. However, the price estimate claims that the dog-themed token will not reach $0.01 even 17 years from today.
Also Read: Shiba Inu: What's Stopping SHIB From Reaching $0.01 and $1? Explained
The 1-Cent dream is facing a herculean task to turn into reality, as the burn process is mere. Shiba Inu burning trillions of tokens every year seems to be a myth at the moment. Read here for a realistic price prediction of when SHIB could reach the $0.01 milestone next.
At press time, SHIB was trading at $0.000007 and is down 0.2% in the 24-hour day trade. SHIB is also down close to 92% from its all-time high of $0.00008616, which it reached in October 2021. It's been nearly two years since the dog-themed token slumped in price, never to return to its previous glory again.