Ripple's native token, XRP, is currently trading at $0.49 and has failed to climb above the $1 mark despite winning the lawsuit against the SEC. The judge ruled earlier this year that XRP is not a security, and the cryptocurrency spiked to $0.80 in two days. However, XRP is now back to its July lows and has shed all the gains that it generated after winning the lawsuit. A handful of investors are waiting for the token to reach $1, but XRP is now stagnant in price.
Also Read: GTA 6 Expected To Earn $8 Billion in a Year After Its Release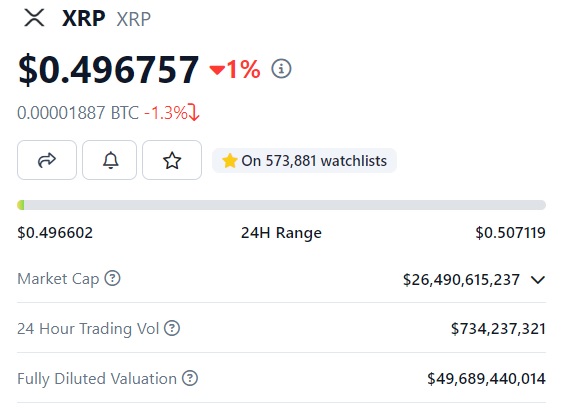 Will investors make profits in XRP in the coming years, and can the cryptocurrency turn the tide? In this article, we will highlight how high or low XRP could reach in the next five years, in 2028.
Ripple: XRP Price Prediction For 2028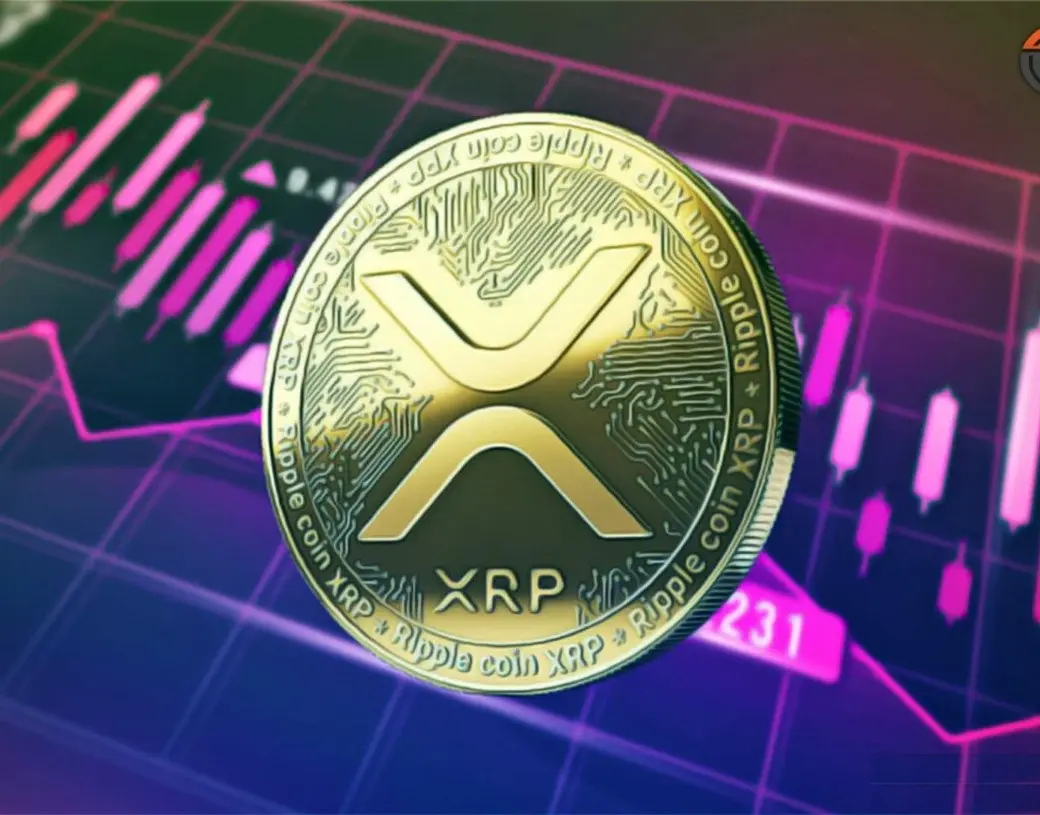 Leading on-chain metrics and price prediction firm CoinCodex has painted a rosy picture for XRP for the next five years. According to the prediction, XRP might reach a maximum high of $2.22 in 2028. That's an uptick and return on investment (ROI) of about 350% from its current price of $0.49. In addition, the forecast also estimated that it could fall to a low of $0.26 the same year.
Also Read: Shiba Inu Forecasted To Delete 2 'Zeroes', Spike 1,500% & Hit $0.0001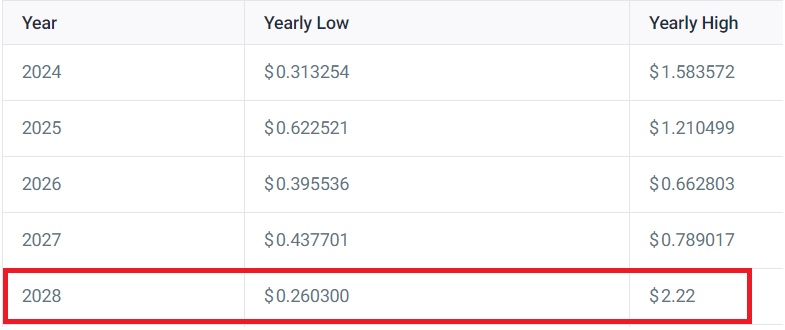 The estimate claims that the cryptocurrency might not breach $1 until 2027, and 2028 could be a game-changing year. It is unlikely that Ripple's native token could climb above its all-time high of $3.40 in this decade. Therefore, the token has a long way to go and could test the patience of current investors for years to come.
Also Read: Cardano: ADA Forecasted To Rise 2,500%, Reach Price Target of $6
Moreover, there is no guarantee that it could reach $2.22 in the next five years, in 2028. The cryptocurrency markets are highly volatile and cut both ways, generating severe losses for investors. It is advised to do thorough research before taking an entry position in the token.