Cardano's native token, ADA, is currently trading at $0.24 and is among the least-performing cryptocurrencies of the year. ADA barely saw a spurt in price, delivering little to no profits to investors in the last eight months. The cryptocurrency is trading sideways this month, and the price stagnation is making it attract bearish sentiments.
Also Read: How Many Tokens Can Earn You $1 Million if XRP Reaches ATH of $3.4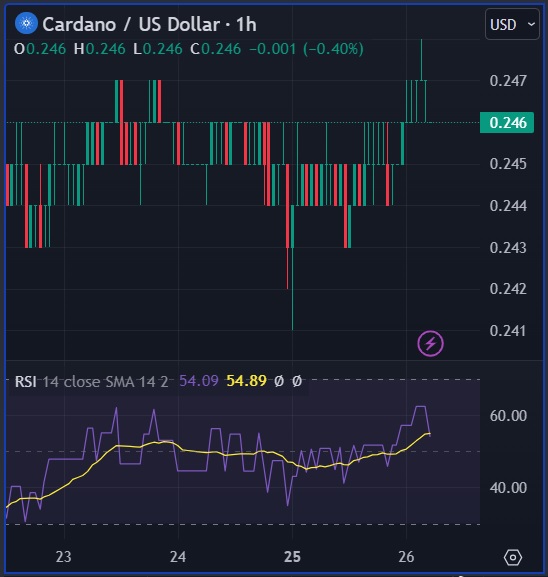 Now that Cardano's native token is facing hardships, will it shed its bearish momentum and turn bullish in the coming years? In this article, we will highlight a price prediction for ADA and point out how high it might go by the end of the decade in 2030.
Cardano: ADA Could Hit $6, Spike 2,500%, Predicts Firm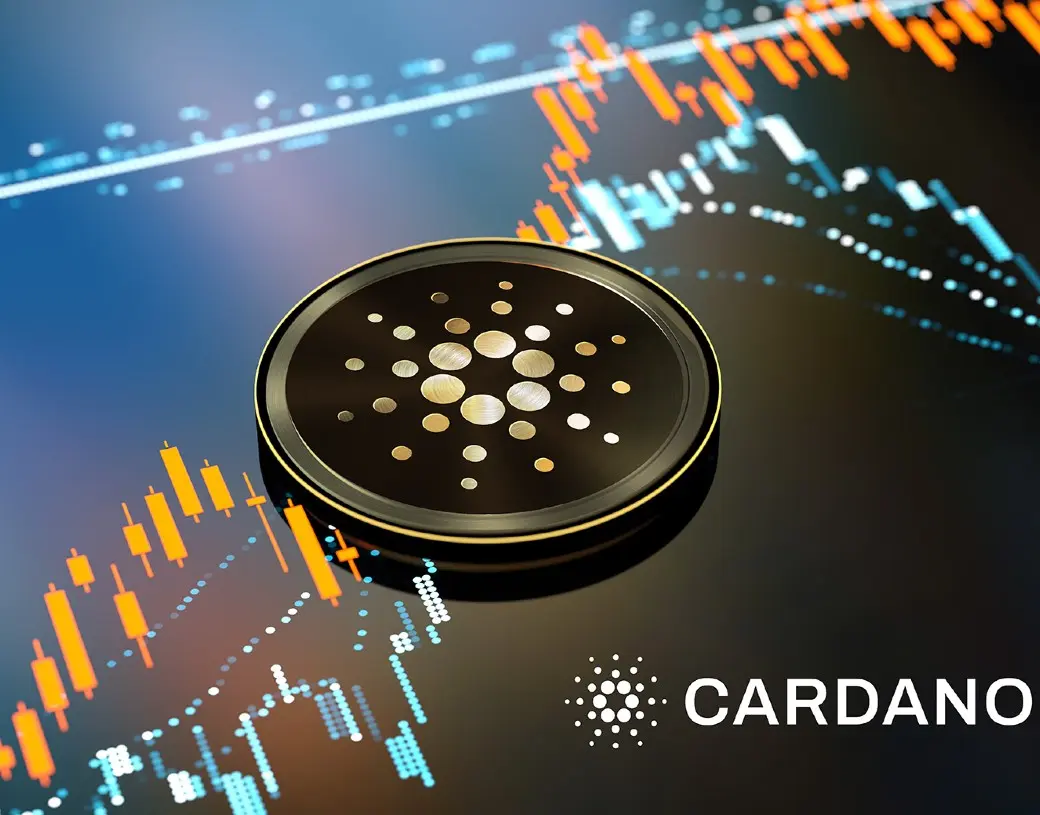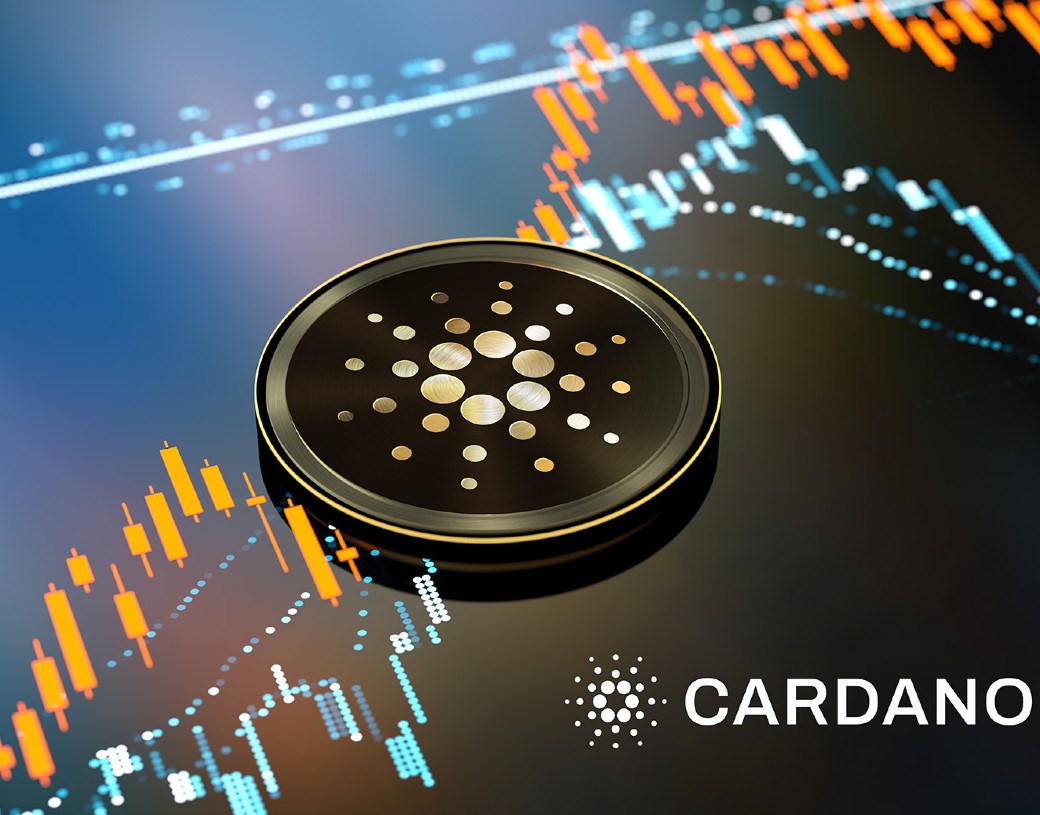 Leading on-chain metrics and price prediction firm Changelly has painted a rosy picture for ADA in the long term. According to the forecast, ADA might reach a maximum high of $6.28 in 2030 with an average trading price of $3.76. The prediction stated that ADA could spike 2,516% from its current levels and climb above the $6 mark.
Also Read: Shiba Inu Forecasted To Delete 2 'Zeroes', Spike 1,500% & Hit $0.0001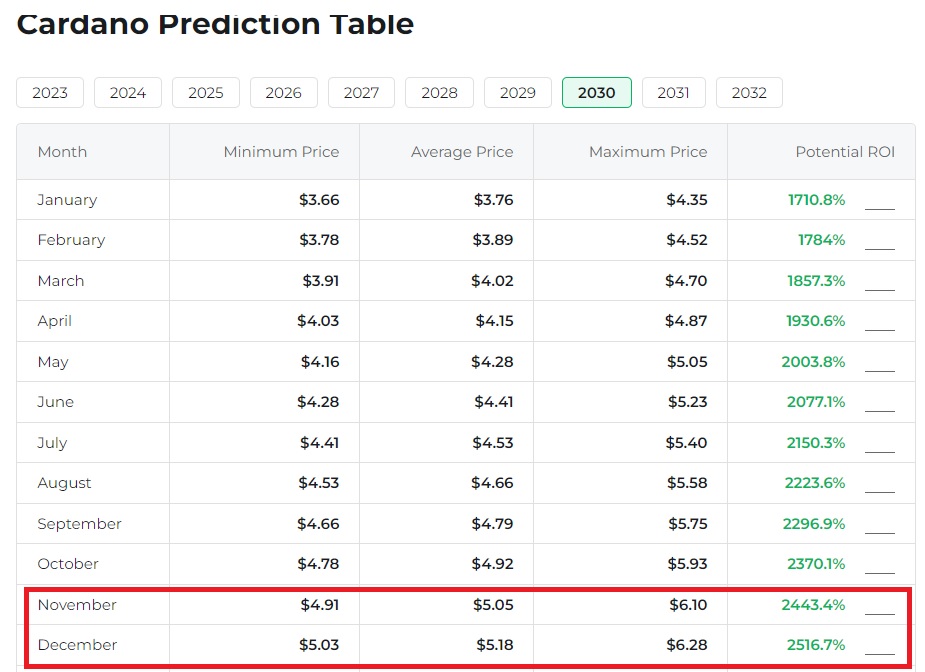 Therefore, a $1,000 investment made today could balloon to $26,000 if the prediction turns out to be accurate. The bull markets need to make a strong comeback and sustain for a longer period for the prediction to play out.
Also Read: VeChain Forecasted To Rise 4,300%: Here's When VET Might Reach There
Nonetheless, there is no guarantee that ADA could reach the $6 mark and beyond. The cryptocurrency markets are highly volatile and move in tandem with the global markets. The digital assets industry is known for delivering stellar profits but is also famous for delivering severe losses. The markets cut both ways and it is advised to do thorough research before taking an entry position into Cardano.
At press time, Cardano's native token was trading at $0.24 and is up 0.3% in the 24-hour trade. It is down close to 92% from its all-time high of $3.09, which it reached in September 2021.