Cardano's native token ADA had a phenomenal run in Q4 of 2023 as it spiked nearly 45% since last month. ADA went from a low of $0.25 to a monthly high of $0.37 this month in November. The leading altcoin is among the top-performing cryptocurrencies this month generating decent returns to investors amid global financial uncertainties.
Also Read: Gold Prices To Rise $700 Per Ounce As U.S. Debt Spirals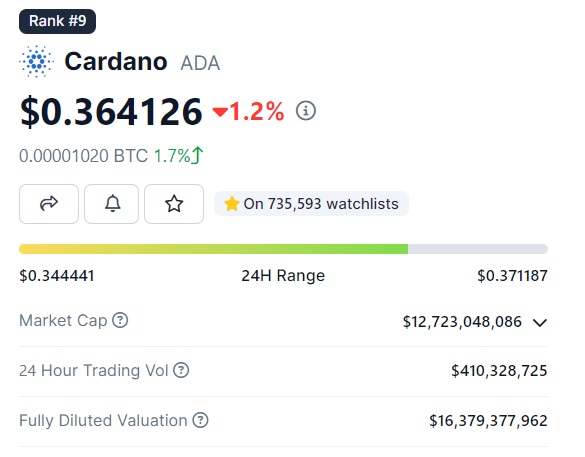 Now that ADA rallied 45% in a month, will its price shoot up further in the coming weeks? In this article, we will highlight how high or low Cardano's native token would go by the end of November.
Also Read: What Happened To the U.S. & Global Markets Overnight? Here's A Summary
Cardano: Mid-November Price Prediction For ADA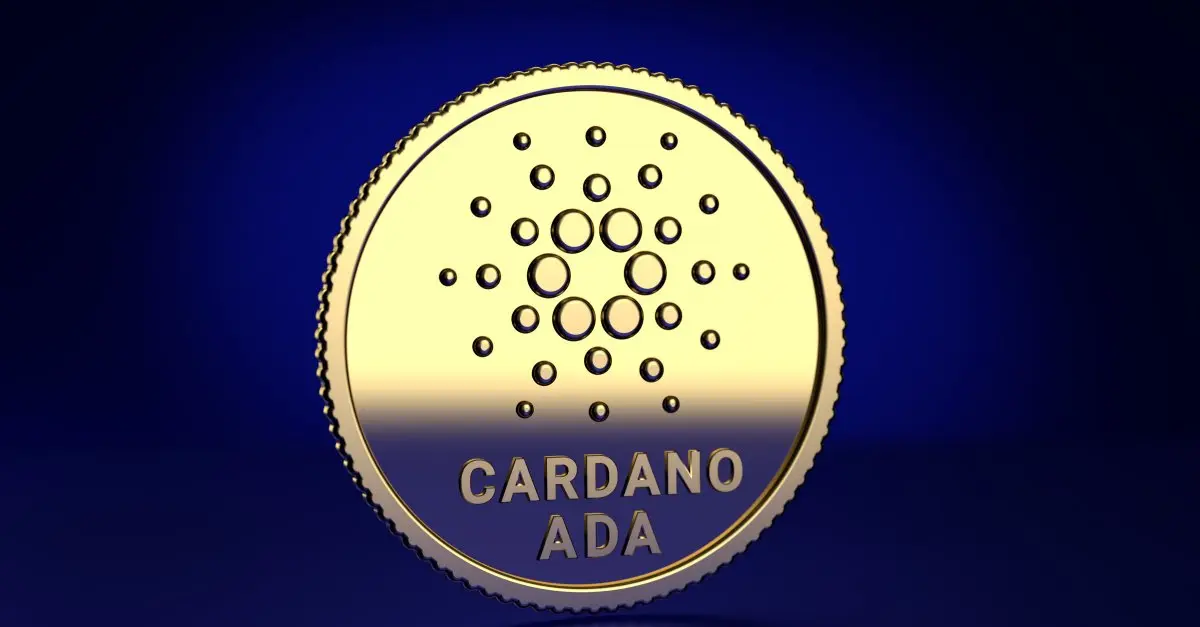 Leading on-chain metrics and price prediction firm Changelly paints a rosy picture for ADA this month. While the prediction is conservative, it suggests that Cardano's native token could end at a new monthly high in November. According to the price prediction, ADA could reach $0.39 by the end of November 2023.
That's an upswing and a return on investment (ROI) of about 9% in the next two weeks. Therefore, an investment of $1,000 today could fetch investors $1,090 by the end of November if the prediction turns accurate.
Also Read: BRICS Currency To Be Attractive Than US Dollar, Pound & Euro: Minister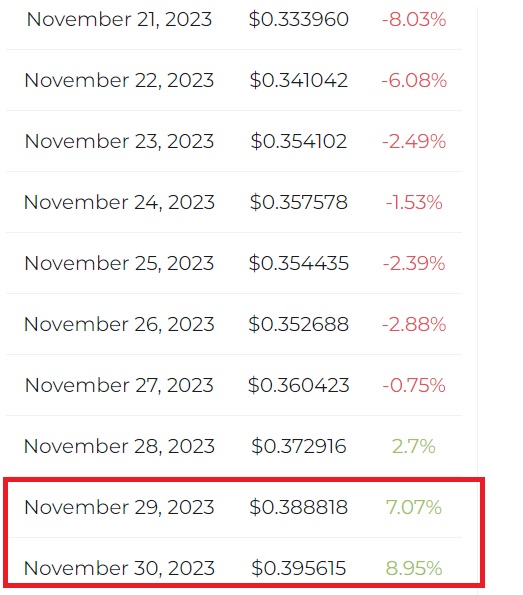 Nonetheless, there is no guarantee that ADA could spike 9% by the end of the month. The global markets are under pressure due to the conflict in the Middle East. The Israel and Palestine conflict could escalate further as the US and other Western allies have not agreed to a ceasefire.
The development could cause the markets to dip further as the global financial markets remain unstable. Therefore, it is advised to do thorough research before taking an entry position into ADA at the moment.
At press time, Cardano's native token was trading at $0.36 and is down nearly 1.5% in the 24-hour day trade. ADA is also down close to 89% from its all-time high of $3.09, which it reached in September 2021.