Gold is rallying in the commodity markets in November this month as the U.S. debt spirals out of control. The price of gold spiked 6.1% on Wednesday against the U.S. dollar in the largest jump recorded in a day this month. The development coincides with the U.S. debt reaching an all-time high of $33.6 trillion, which in turn is boosting gold prices.
Also Read: What Happened To the U.S. & Global Markets Overnight? Here's A Summary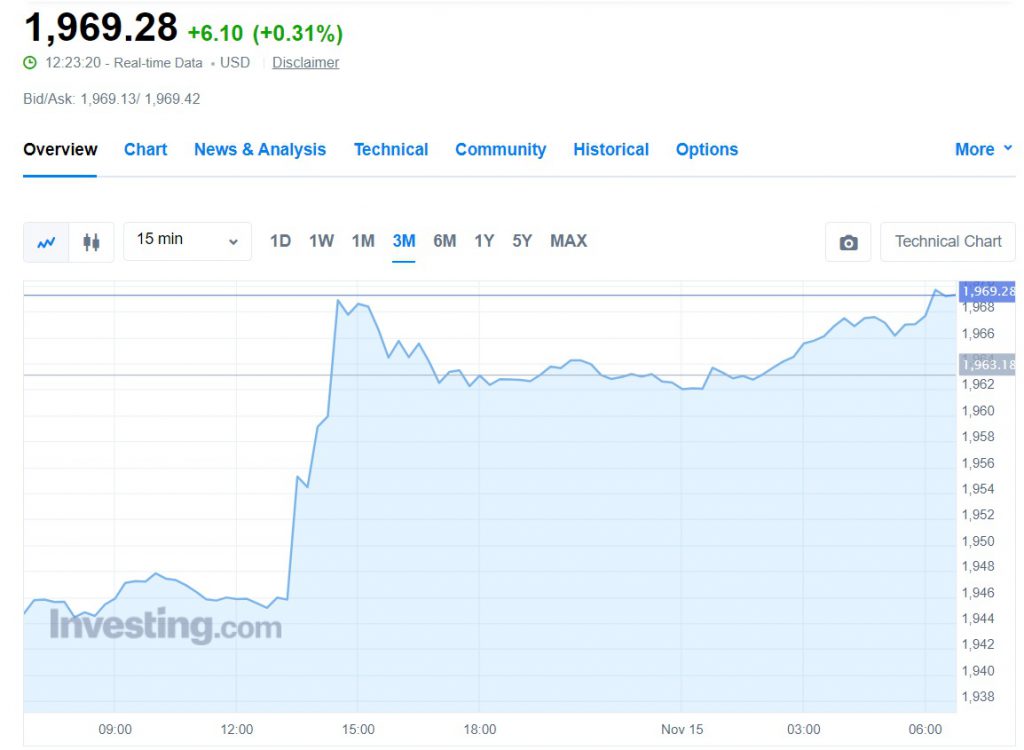 As gold is looking to kick-start a rally, its price is forecasted to shoot up next year in 2024. Jess Felder, the creator of the Felder Report, said the turbulence in the U.S. economy could boost gold prices. Gold is seen as a safe haven and a hedge against inflation amid times of economic instability.
According to Felder, as the U.S. debt grows, institutional investors could pull out their holdings in the U.S. markets, like equity, treasury bonds, and commodities, among others, and invest them in gold to remain safe amid turbulence.
Also Read: BRICS Currency To Be Attractive Than US Dollar, Pound & Euro: Minister
The conflict in the Middle East between Israel and Palestine is also a cause for gold to grow stronger. The U.S. and other Western allies are not in favor of a ceasefire, indicating that the conflict could escalate further.
Wars directly bear a negative stance on the markets and possibilities of a stock market dip remain high. Therefore, gold is seen as an alternative and safe option to keep investments from falling amid uncertainty.
Gold Prices Could Spike $700 & Reach $2,700 Next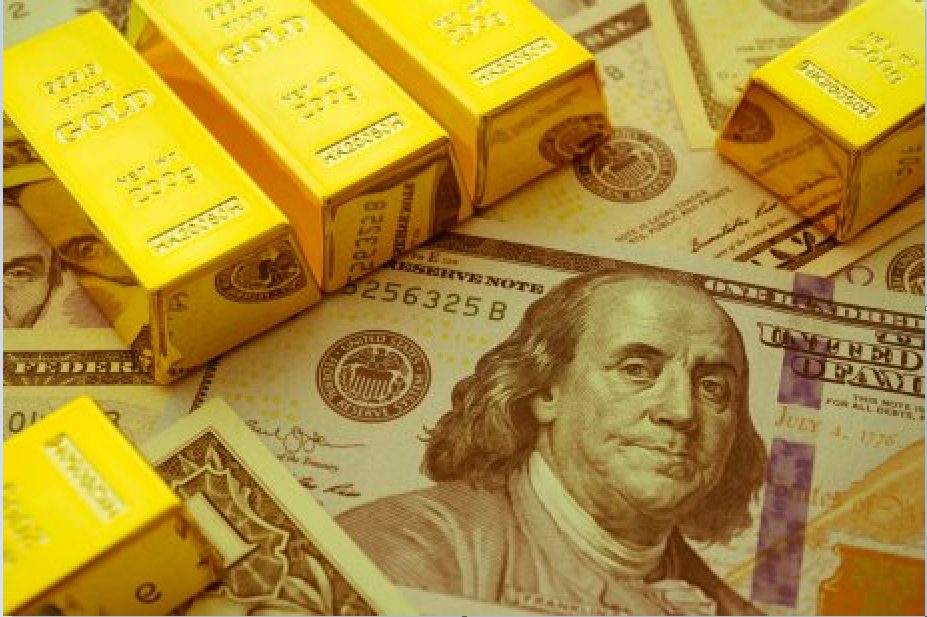 Taking all considerations of the ongoing market scenario, Felder predicts that gold prices could rise by $700 next. Felder said to KitcoNews that he is looking for gold to reach a new all-time high of $2,700 per ounce. That's an uptick and return on investment (ROI) of approximately 38% from its current price of $1,969.
Also Read: Gold Prices Forecasted To Rise 50% In 2024, Reach $3,000
"As Treasury market volatility grows, the Federal Reserve will have to step in. They will say that they are not going to end the balance sheet runoff, but they will introduce a new program to help stabilize markets," he said. "Markets will see through this and a new round of QE and that is when the gold price explodes."