Cardano's native token ADA is currently trading at the $0.29 mark on Monday and is up nearly 1% in the day's trade. The 9th biggest altcoin with a market cap of $10.2 billion performed well in the charts in the last 30 days. ADA is up close to 18% since last month after experiencing a downturn throughout Q3 of 2023. The cryptocurrency remained in the green in October after Bitcoin climbed above the $34,000 mark this month.
Also Read: $15 Trillion Could Enter the Markets for Bitcoin Upon Spot-Based ETF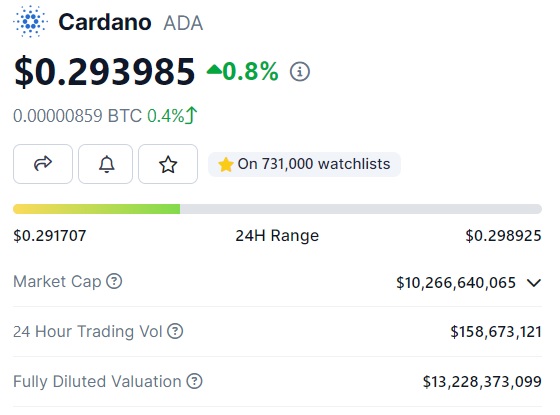 Bitcoin's price rise gave leading altcoins a boost in the indices making them recover their lost ground. Will Cardano's ADA run exceptionally well next month in November? In this article, we will highlight how high or low ADA could trade in the charts next month in November 2023.
Also Read: XRP Price Prediction: November 1, 2023
Cardano: November 2023 Price Prediction For ADA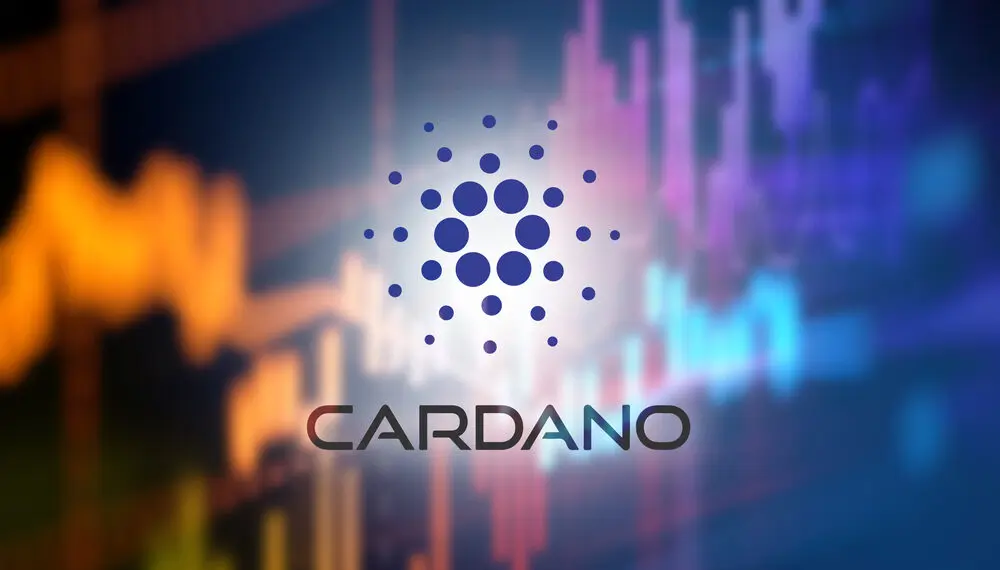 Leading on-chain metrics and price prediction firm Changelly paints both a bearish and bullish picture for ADA for November. According to the price prediction, ADA could spike nearly 9% from its current price during mid-November. The forecast states that Cardano's native token could reach a monthly high of $0.32 next month in November 2023.
Also Read: VeChain (VET) Price Prediction: November 2023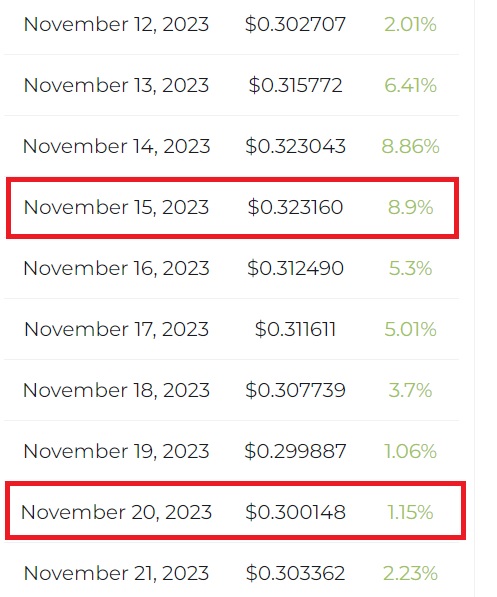 However, the altcoin is estimated to dip thereon and reach a price point of $0.30 by the end of November. Therefore, ADA could wipe out the profits it generated from mid-November till the month's end, according to the forecast.
It is advised to do thorough research before taking an entry position into Cardano's ADA at the moment. The conflict in the Middle East could make things worse for the markets if the distressing conditions escalate further.
At press time, Cardano's native token was trading at $0.29 and is down close to 1% in the 24-hour day trade. However, ADA is down nearly 91% from its all-time high of $3.09, which it reached in September 2021.