VeChain is currently trading at $0.018 and is down nearly 5% on Friday. VET remained in the red for the last six months with little to no price movements in the charts. The supply chain-based cryptocurrency rallied only during Q1 of this year where it doubled in price between January to March. VeChain rose from a low of $0.016 to a high of $0.032 from January to March 2023 but shed all its gains the rest of the year.
Also Read: When Will Dogecoin Reach $1?
So, will VET turn the table and perform better in the indices in November 2023? In this article, we will highlight how high or low VeChain could trade in the charts in the first few days of November.
VeChain: November 2023 Price Prediction For VET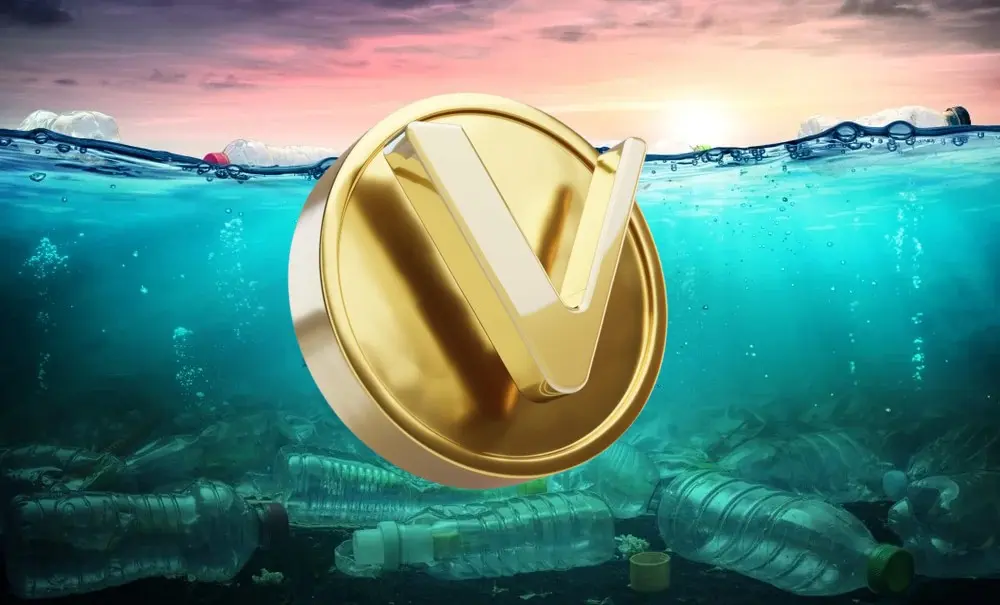 Leading on-chain metrics and price prediction firm CoinCodex paints a bearish picture for VET next month. According to the price prediction, VeChain could reach a target of $ 0.018351 on Nov. 2, 2023. That's a downturn of close to 3% in the next seven days.
Also Read: The 1 Cent Dream: Shiba Inu Must Rise 30% Every Year To Reach $0.01
The other technical indicators also point towards a 'sell' for VET as the cryptocurrency attracts bearish sentiments. A price spurt is now off the charts for the supply chain-based altcoin.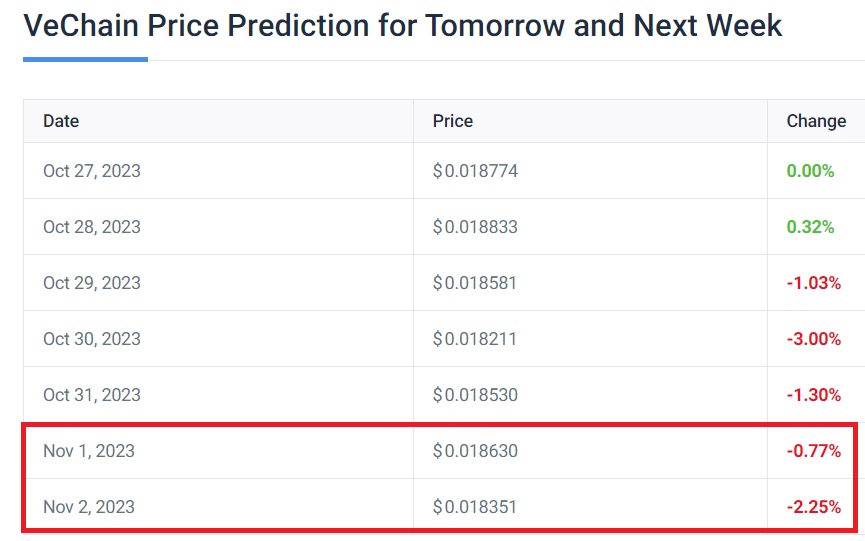 VET might not deliver any profits to investors in November 2023 and continue the downturn in the charts. Therefore, it is advised to avoid taking an entry position into VeChain at the moment. The cryptocurrency has more chances of dipping in price than heading north in the charts.
Also Read: Cardano Price Prediction: Here's When ADA Could Hit $1
At press time, VeChain was trading at $0.018 and is down nearly 5% in the 24-hours day trade. VET is also down close to 94% from its all-time high of $0.28, which it reached in April 2021. It's been 30 months since VET failed to reclaim its previous glory and is only heading south in the indices.