Shiba Inu spiked double digits on Thursday for the first time in over three months. SHIB remained on the back foot throughout Q3 of 2023 but is turning the tables in Q4. SHIB is currently hovering around the $0.00000812 mark and is now looking to delete its fifth zero in the indices and trade at $0.00001. However, Shiba Inu investors want the token to delete all its zeroes and reach the $0.01 milestone. The 1-Cent dream is the heartbeat of a million investors who aim to turn millionaires when SHIB reaches $0.01.
Also Read: Shiba Inu: A Driver Makes $1.7 Million With An investment of $650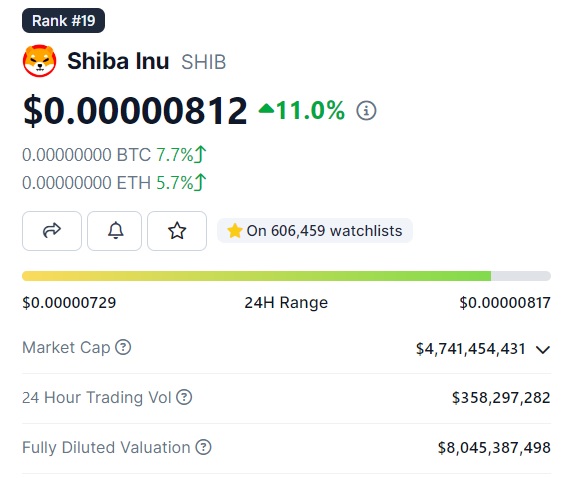 Shiba Inu: SHIB Must Spike 30% Every Year To Hit $0.01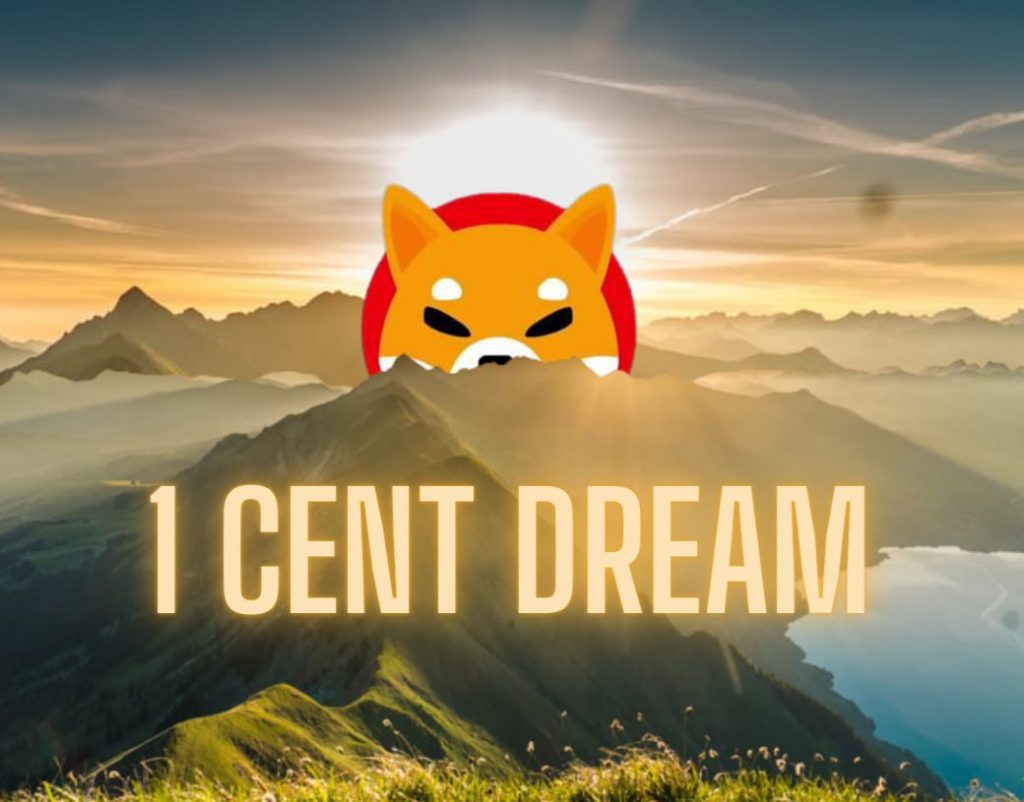 The 1-Cent dream might never turn into reality in our lifetime if SHIB fails to increase in price every year. To reach the $0.01 mark, Shiba Inu must steadily rise 30% and above every year for the next 30 years. If SHIB sustainably spikes by 30% in price every year from 2023, it could reach $0.01 only in 2053.
Also Read: Becoming a Shiba Inu (SHIB) Millionaire Will Only Cost You $6.75
While three decades from today is a long wait, the years of waiting possibly fall under our lifetime. Nonetheless, if SHIB fails to spike by 30% every year, it will take many more years to climb above $0.01. In that case, Shiba Inu might not achieve the 1-Cent dream in our lifetime.
The Shibarium layer-2 network must burn trillions of SHIB tokens to speed up the process of a price rise. If Shibarium fails to burn trillions of tokens, SHIB's path to $0.01 completely narrows down. Read here to know a realistic price prediction on when SHIB might reach the $0.01 price target.
Also Read: Shiba Inu: A $,1000 Investment Turns to $6.66 Million in October 2023
At press time, SHIB was trading at $0.00000812 and is up 11% in the 24-hour day trade. Moreover, SHIB is down nearly 91% from its all-time high of $0.00008616, which it reached in October 2021.