Shiba Inu made its debut three years back on August 1, 2020, and was a little-known novice token then. Its tagline 'the Dogecoin killer' grabbed eyeballs for its challenging yet competitive language helping SHIB penetrate the crowded cryptocurrency markets. Several investors entered SHIB as it directly took on Dogecoin claiming to be the 'next big thing' in the markets. All said and done, investors who took an early entry position into Shiba Inu have now made close to $6.66 million in October 2023.
Also Read: Shiba Inu: AI Predicts SHIB Price for the Beginning of January 2024
It took less than a year for early holders to turn millionaires and SHIB is the only cryptocurrency to achieve this feat recently. Leading cryptocurrencies like Bitcoin, Ethereum, and even the stock markets did not deliver investors millions since 2020.
Shiba Inu: $1,000 Turns Into $6.66 Million Today in October 2023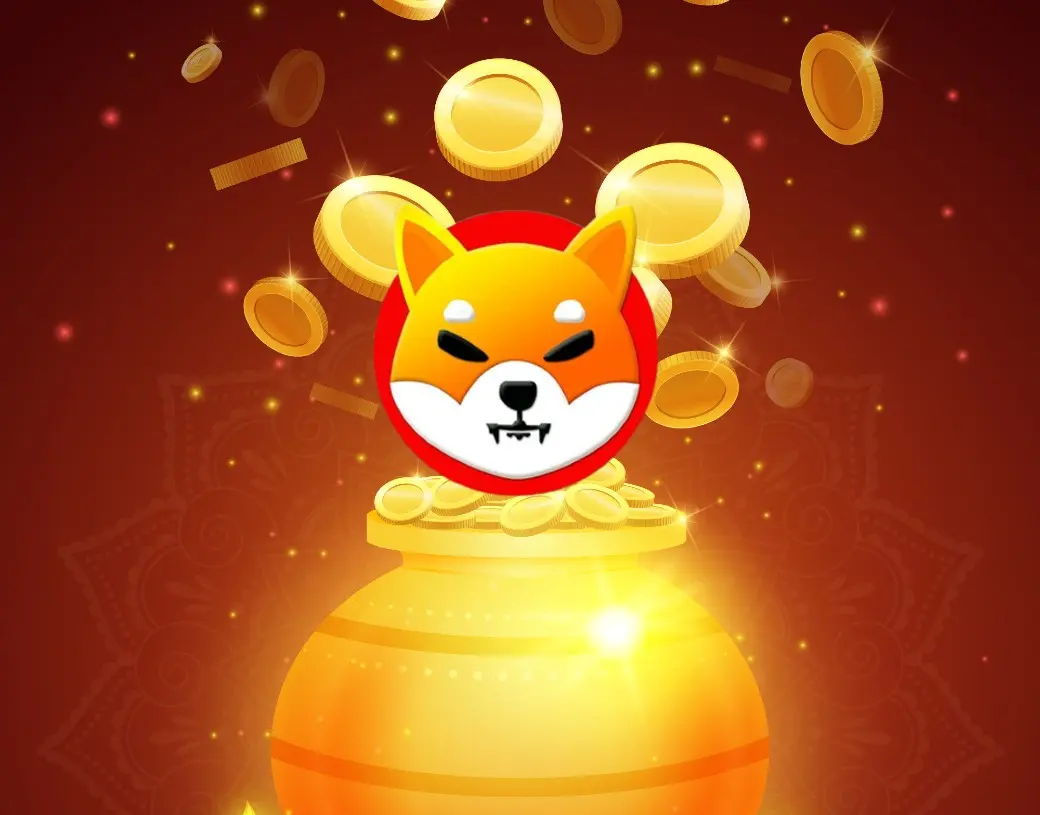 If you invested a mere $1,000 in Shiba Inu during its launch in August 2020, the $1,000 could have turned into $6.66 million today. That's an uptick and return on investment (ROI) of about 665,968% in just 26 months post-investment. SHIB could have been the greatest life-changing trade that every investor dreams of while pouring their money into the markets.
Also Read: Shiba Inu: Dubai Man Makes $70 Million in SHIB, But Sells for $4,000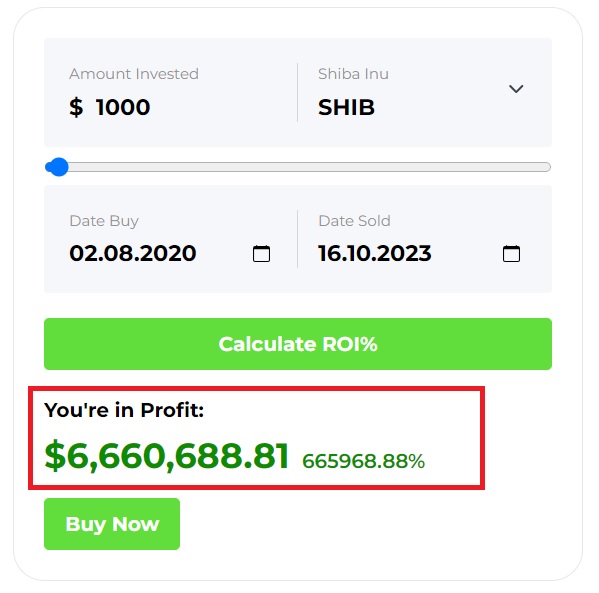 Also Read: Shiba Inu Forecasted To Rise 3,600% & Reach New ATH: Here's When
Read here to know how a truck driver made $1.6 million by investing a mere $650 into SHIB in 2020. There are several stories of investors turning millionaires overnight in the dog-themed cryptocurrency.
Nonetheless, the boat to make millions of dollars might have sailed as SHIB is now moving backward rather than forward. It's drowning in an enormous circulating supply of 549 trillion tokens that's making its price sink in the charts. A repeat of the stellar bull run like it did in 2021 is now off the table, as the markets don't support a rally.
At press time, Shiba Inu was trading at $0.00000716 and is up 1.6% in the 24-hours day trade. SHIB is down 92% from its all-time high of $0.00008616, which it reached in October 2021.